Automotive
Published on February 12th, 2023 | by Sounder Rajen
0
Leap C11 EREV Revealed In China With 1,024km Electric Range
An EREV is basically an EV with an engine powering it
On 9 February 2023, the Leap C11 EREV was officially announced in China with a comprehensive cruising range of 1,024km and is priced from 159,800 yuan to 200,000 yuan (about UDS23,560 to USD29,500). Leap also stated that the SUV will be launched in early March with deliveries beginning in the middle of March.
The Leap C11 EREV is based on the C11SUV which was released as an electric vehicle (EV) in September 2021. The original C11 was available in two powertrains which are a single rear motor rear-wheel drive option making 272hp and 360Nm and a dual motor four-wheel drive option making 544hp and 720Nm of torque.
Moreover, being based on the C11 SUV, the Leap C11 EREV looks about similar to the original C11 with only very minor differences here and there. The biggest difference between the two models is obviously the mesh design front grille on the EREV version where the original had a typical EV closed grille.
The Leap C11 EREV is also slightly longer than the original C11 SUV and measures 4,780mm in length, 1,905mm in width, 1,675mm in height and has a wheelbase of 2,930mm. This makes it a whole 30mm longer than the original EV version.
The Leap C11 EREV is a 5-seater SUV with a curb weight of 2,030kg and some notable features of the SUV include a two-tone colour body paint, a floating roof design, black luggage roof racks, multi-spoke rims, hidden door handles as well as sharp headlights.
The interior of the Leap C11 EREV is also very similar to the original C11 EV and features a triple screen design with a 10.25 inch digital driver display, a 12.8 inch central infotainment screen and another 10.25 inch passenger screen. The car also has a two-spoke steering wheel and supports level 2 ++ driving assistance.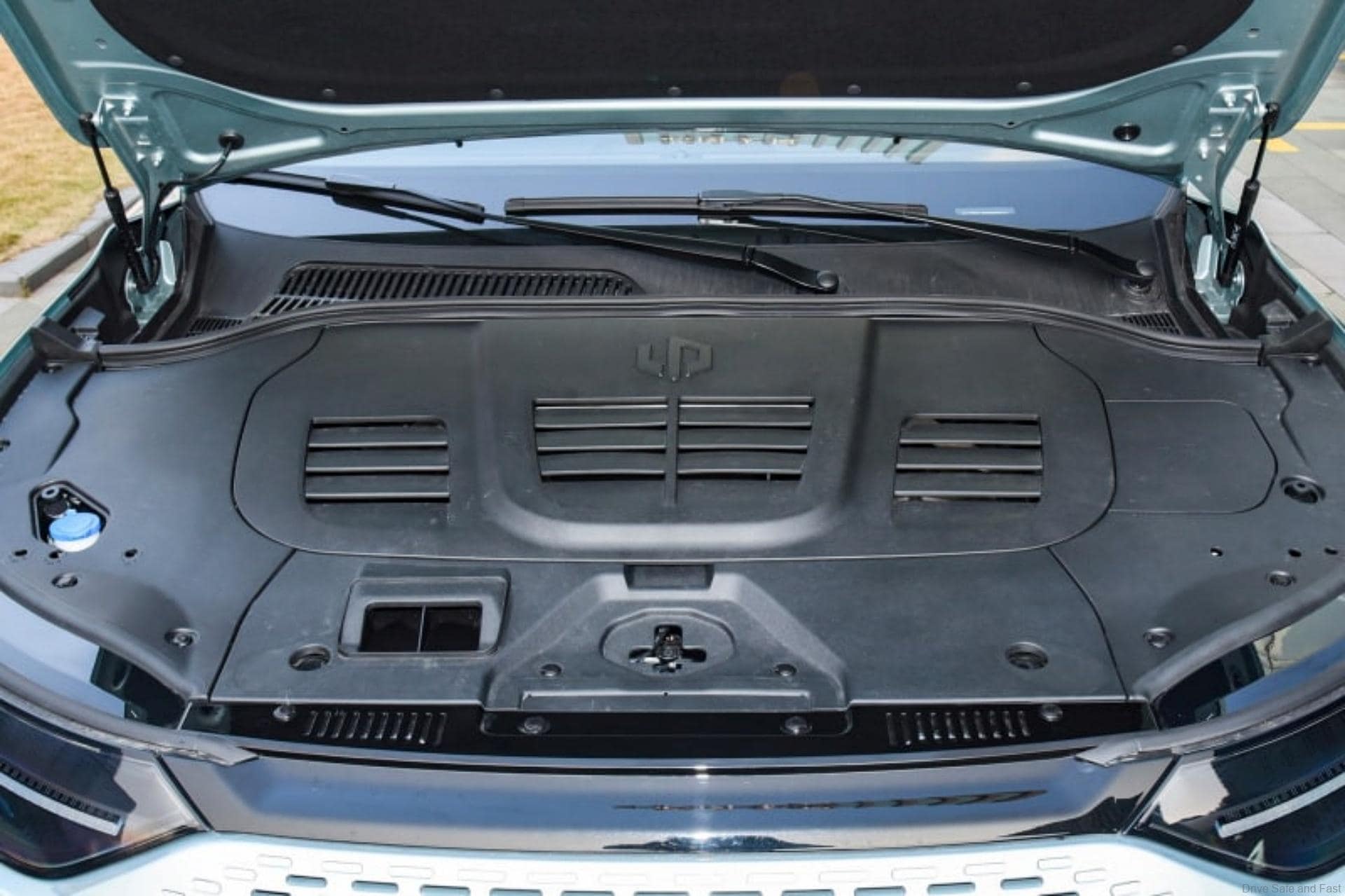 Additionally, the powertrain of the Leap C11 EREV consists of a petrol engine paired to an electric motor and a ternary lithium battery pack. However, the engine only powers the battery and does not move the wheels. The engine is a 1.2 litre turbocharged unit making 96kW of power while the single rear-electric motor makes 200kW of power and the car has a top speed of 170km/h.
The 43.74kWh battery in the Leap C11 EREV supports fast charging and can be charged from 30 percent to 80 percent in just 30 minutes. The car also has a pure electric cruising range of 285km while the comprehensive cruising range of the car is 1,024km. The car's WLTP fuel consumption is 6.8litres/100km.
We got all this from CarNewsChina and their full article is linked here. Thank you CarNewsChina for the information and images.