Automotive
Published on February 5th, 2023 | by Daniel Sherman Fernandez
0
Toyota RAV4 GR Sport Launch This Coming Weekend
The RAV4 maybe the most popular SUV in the world but for ASEAN nations, it is lagging far behind the Honda CR-V and Mazda CX-5 despite coming into the showroom earlier.
Yes, the first generation Toyota RAV4 was sold in Malaysia as a fully imported model and so its asking price was much higher than the popular Honda CR-V which was local assembled.
Also, the CR-V had a larger footprint and larger cabin space. Still, the fully imported RAV4 sold out very fast and was never made popular with more units imported into Malaysia.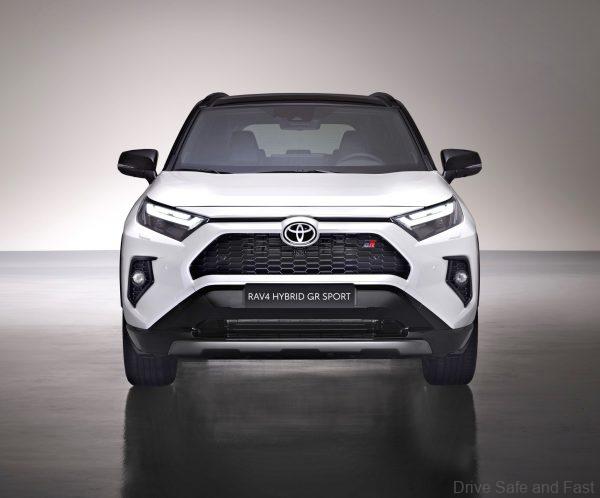 Then, the RAV4 for forgotten for more than a decade in ASEAN and only in Jun 2020 the current generation was re-introduced in Malaysia, still fully imported.
UMW Toyota Motor added this fifth generation of Toyota's highly successful RAV4 to its range of imported offerings via a virtual launch two years ago.
Two variants of the new RAV4 were made available which was the RAV4 2.5L priced from RM215,665, and RAV4 2.0L priced from RM196,436 (both prices excluding insurance).
Both variants were available with six exterior colour choices which were as follows, Dark Blue Mica, Gray Metallic, White Pearl CS, Red Mica, Attitude Black, and Silver Metallic.
The fifth generation of the RAV4 had an all-new exterior design featuring a modern and rugged theme. Its chiseled appearance gives a tough impression with sharp muscular character lines that convey the power and sophistication of a premium SUV.
Now comes news of the arrival of the Toyota RAV4 GR Sport which will be offered only as a hybrid, either regular (218-222 hp) or PHEV (306 hp) as shared by regional news and these are already the most powerful variants of Toyota RAV4.
But in the configuration, they will additionally receive their own radiator grille, 19-inch wheels, GR Sport logos, black glossy linings and more.
So, will the GR infused Toyota RAV4 get more attention from Malaysian buyers or will I be another limited edition that sells in a few hundreds like its Yaris GR sibling?
Selling price will not be below RM250k to start and there will be some Malaysians who will be willing to pay this premium price for a performance SUV that only has European rivals right now.
To start, the BMW X1 sDrive20i (at RM230,410) and maybe the Audi Q3 1.4TFSI (at RM269,900) which are both well equipped to challenge on a price point but not on power delivery, size and equipment levels that will come with this GR infused RAV4.