Automotive
Published on February 17th, 2023 | by Sounder Rajen
0
Volvo Cars Reports Positive 2022 Results Despite Navigating Challenges
Volvo Cars made substantial progress on its electrification ambitions in 2022
Volvo Cars has released its full-year report for 2022 and the company has made significant progress during the year on its strategic ambitions, as it accelerated towards the aim to become a fully electric vehicle (EV) company by 2030 and climate neutral by 2040.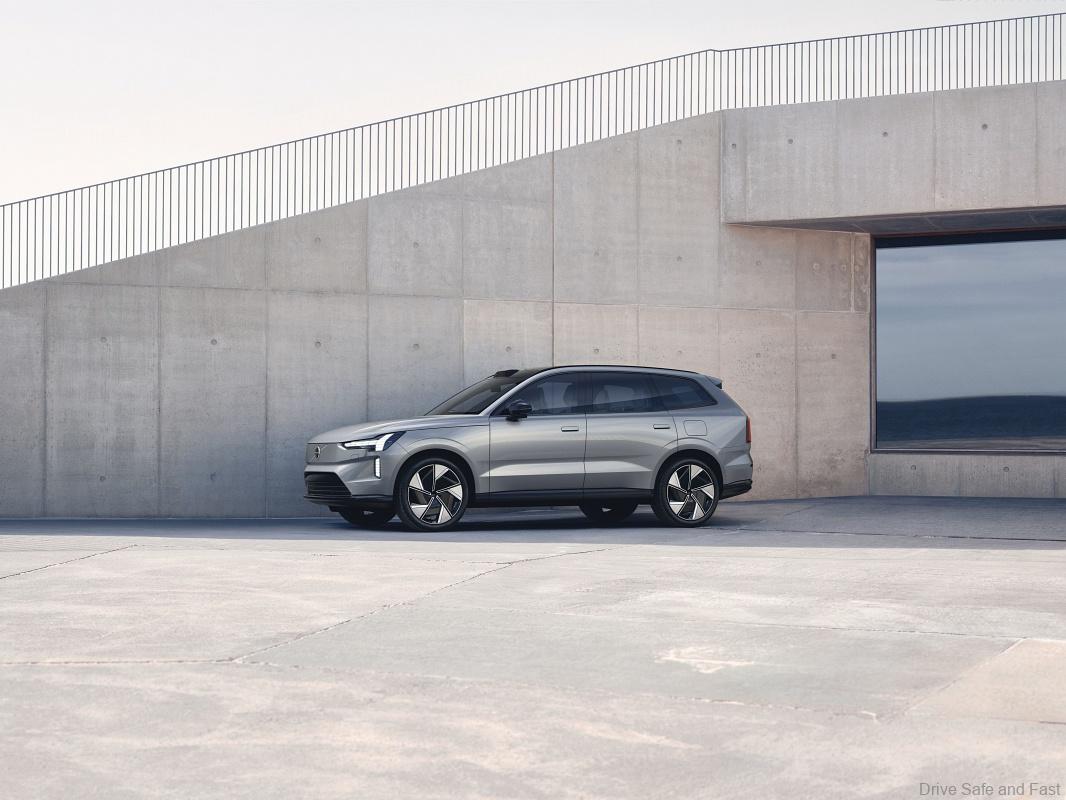 Volvo Cars has reported an operating profit of 22.3 billion SEK and a profit margin of 6.8 percent for the full year 2022. This number includes joint ventures and associates and this achievement is impressive as the brand faced prolonged supply constraints, lockdowns in China and elevated material and logistics costs over the year.
Jim Rowan, president and CEO of Volvo Cars, said, "We managed through the heavy turbulence of the year and made significant progress on our strategic ambitions in 2022, as we accelerated towards our aim to become a fully electric car company by the end of the decade and climate neutral by 2040."
Moreover, Jim Rowan also added that the company remains steadfast in its strategic journey as Volvo Cars aims to reach 50 percent global sales share of fully electric Volvo Cars with a 40 per cent lower carbon footprint per car and profitability of 8-10 per cent all by the middle of the decade.
Volvo Cars also saw sales of its fully electric models more than double over the previous year in 2022 making its electrification ambitions stand out as the highlight for the year. This meant that fully electric cars accounted for 11 percent of Volvo's total sales in 2022 as opposed to just 4 percent in 2021.
On top of that, the Volvo Cars Recharge series, which is made up of fully electric (EV) and plug-in hybrid (PHEV) vehicles also put up a strong performance in 2022 and made up a strong share of 33 percent for the year and 41 percent in the fourth quarter of the year as well.
Despite 2023 looking like it is bound to be a challenging year as well, Volvo Cars is confident that the brand will be able to push through the barriers and put up a strong performance yet again. Since there was a lot of demand for new cars in 2022, this helped boost sales so will 2023 be any different? Only time will tell.
What's more, Volvo Cars continues to see healthy demand for its cars in spite of global uncertainty and the brand even has plans to counter any problem 2023 may hold, including reinforcing a comprehensive cost and efficiency optimisation plan across the organisation to help offset increased costs.
Jim Rowan concluded by stating, "We have demonstrated in 2022 that we have turned up our execution engine. This will continue to deliver in 2023." and hopefully Volvo Cars really does see another successful year in 2023.