Automotive
Published on March 13th, 2023 | by Subhash Nair
0
Great Wall Motors Showcases New Hi4 Hybrid AWD Tech
Great Wall Motors highlights new Hi4 hybrid technology during a recent event.
New Energy Vehicles (NEVs) are an important category for Chinese vehicles. Their entire industry has been spurred on to create new electrified solutions. The aim is provide the market with an alternative to ICE vehicles and to get ahead of their traditional vehicle competitors who have yet to completely dominate the electrified vehicle sector. One major Chinese automaker, Great Wall Motors (GWM), spent 'Intelligent NEV Day' on the 10th of March highlighting some of their recent advancements in the field.
GWM is apparently working on a whole slew of NEV technologies besides hybrid and battery electric vehicles. Hydrogen power is also being developed and the company is working tirelessly on intelligent cabin, driving and chassis technologies.
One new technology that's almost ready for market is GWM's new hybrid Hi4 technology which integrates an intelligent hybrid system with all-wheel drive. By April, GWM says Hi4 will be introduced on one of GWM's many brands. They did not specify which, though. It's not entirely clear what the technical solution of Hi4 is, as there's no English explanation for the technology and the slides are in Chinese.
What does look apparent in the diagrams is that the Hi4 hybrid system will have an ICE engine at the front and an electric motor at the rear with a battery pack mounted in the floor. It's unclear if the front wheels are directly driven by the ICE or if an electric motor are what drives them. It's possible Hi4 uses the ICE purely as a generator, but again, this is all speculation.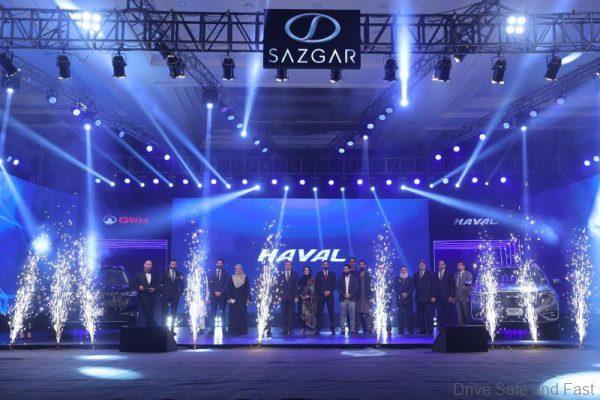 Hi4 is a stepping stone on the road to GWM's next goal, which is a line of products (perhaps on a new brand) that will be equipped with electric four-wheel drive technology.
GWM has already introduced a range of new energy products globally, including the HAVAL H6 HEV/PHEV, HAVAL JOLION HEV, GWM TANK 300 HEV, WEY Coffee 01, and GWM ORA electric vehicles.