Cars
Published on October 26th, 2022 | by Subhash Nair
0
Ora Good Cat 500 Ultra First Impressions
We take the top-spec Ora Good Cat model in Malaysia out for a spin.
Great Wall Motor (GWM) is getting ready to launch a pretty solid little electric vehicle in Malaysia – the Good Cat by Ora. Ora is a sub-brand of GWM that is focused on electric passenger cars. 'Ora' itself is meant to stand for 'open, reliable and alternative'. The Good Cat, also known as the 'Haomao' in China and the 'Funky Cat' in Europe, is an electric subcompact 5-door hatchback. Think of it as an alternative to the Nissan LEAF (in size) but with a more premium outlook and improved range. Today, we got to take it out for a drive around the back roads of Sepang and part of Putrajaya. We were also treated to a short dynamic course with slaloms and emergency brake tests. Here's what we found.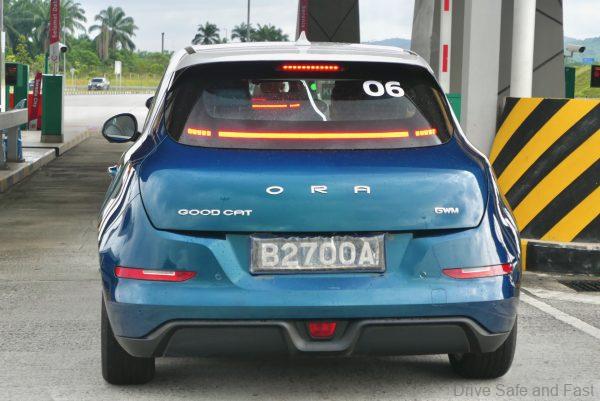 The Ora Good Cat is undeniably a vehicle that puts styling first. It's neither generic looking nor does it look like it's trying too hard. It simply has a very strong personality sometimes functionality suffers as a result. I think this was a very smart approach and parking it under a separate brand was the best idea as there are certain metrics that it will undoubtably miss by making design its priority.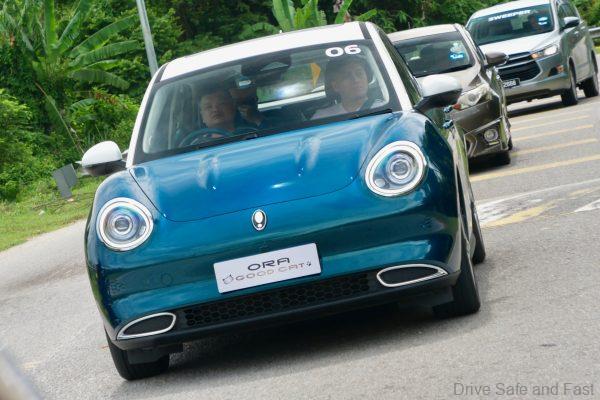 As an electric car, the Good Cat is a little bit behind in some aspects, but largely very competent and a good all-rounder. Think of it as a step above the Hyundai Kona Electric, but two rungs below the Hyundai IONIQ 5 and you have a good idea of what it can offer. Built on a variation of GWM's LEMON platform, the Good Cat houses its motor and many components under the hood, so there isn't a 'frunk'. The lithium ion battery pack is housed under the vehicle floor, so it does have that going for it. Power is sent to the front wheels only.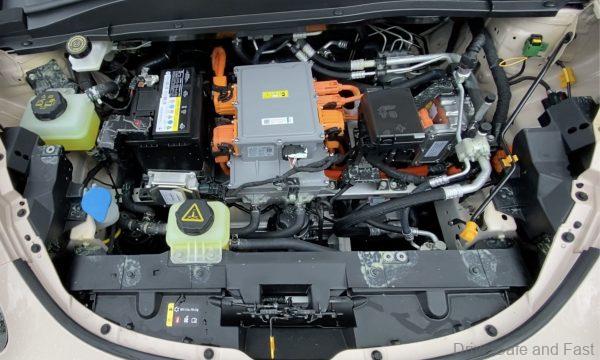 We tested the Good Cat 500 Ultra specification which has the largest battery pack but not the most powerful electric motor configuration possible for the Good Cat. Expect about 500km of range from this 63kWh battery. It charges from 0-80% in an hour with fast charging and from 0-100% in 10 hours on an AC charger.
The Ora Good Cat 500 Ultra was a good performer given its potential price point around the RM15X,XXX mark.
Acceleration from 0-100km/h was nothing to write home about for an electric car but was positively rapid for a car of its price point. The car has good pace at reasonable speeds, but the throttle can be unresponsive and a bit numb depending on the conditions of the road and powertrain. A little wetness and a little steering input is a recipe for tyre squeal and ESC intervention, but the motor never really feels sportscar-like. That being said, an instantaneous and satisfying amount of torque is always a stab of the throttle away, so it's difficult to call this car an under-performer.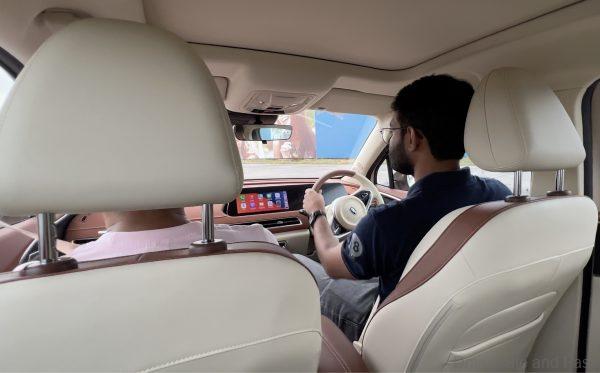 Braking was solid, but brake pedal feel was a little unnatural for an EV. Brake regen cannot be controlled manually and if there was a single-pedal drive mode, it was not easily accessible. What's left is a vehicle that can go fast and can stop fast but is rather unlike many of its EV contemporaries in its drive feel due to a complete absence of perceivable braking by regeneration. Handling and steering feel were commendable, though ride firmness was a little high for a more lifestyle/family-oriented product. This is possibly down to its weight. It features independent MacPherson struts with a stabilizer bar up front and a torsion beam for the rear.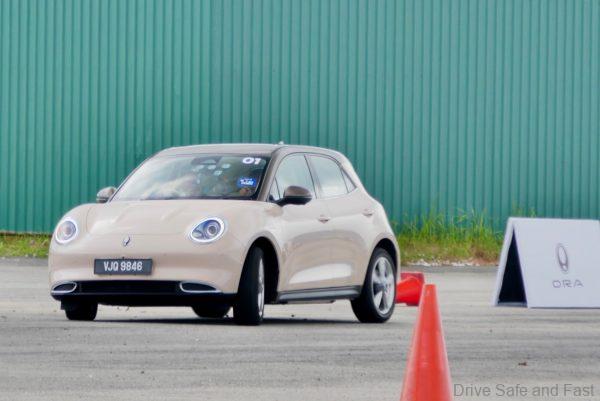 It sounds like I'm giving the Good Cat a proper dressing down, but really I'm just adjusting expectations for the drive experience. The LEMON platform is world class in terms of engineering but the Good Cat is a car with a specific set of goals, and all-out performance is not one of them.
This is undoubtably the Ora Good Cat's strongest quality. It's clear that this is a futuristic-looking vehicle, but many of its main motifs are clearly retro-inspired. The bug-eyed look takes its cues from the Beetle. The beige used for the cabin and the Hazel Wood beige exterior paint have an old-world look to it. Proportionally, the Good Cat eschews conventional car design wisdom to achieve a look that is rather unique. Overall, the minimalist exterior and interior point to a level of sophistication rarely seen in cars in this class.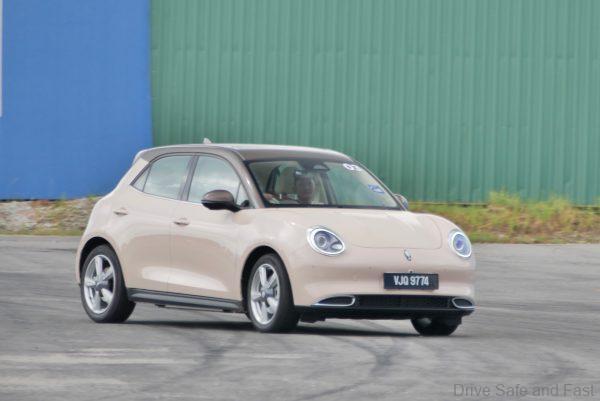 I think the exterior design of the Ora Good Cat deserves full marks. The car is in the same league as 21st century MINI, Fiat 500, or Volkswagen Beetle rebirths. It doesn't have an actual heritage, but it does lean into that sort of aesthetic. The 18″ rims are designed to look particularly old school, though I'm fairly certain no actually retro rims are that large. That being said, it looks extremely futuristic from the rear thanks to that lighting signature for the brakes.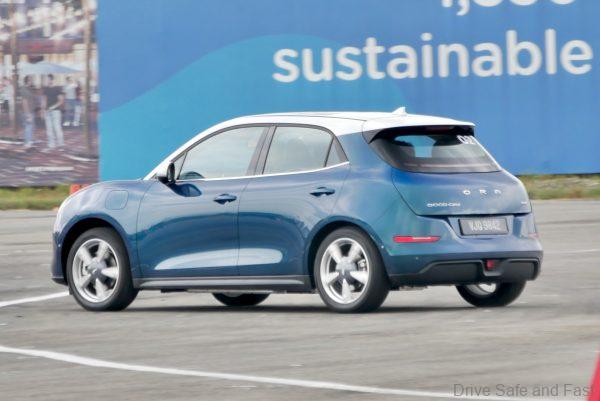 Even the colour choices are interesting:
EXTERIOR
Hamilton White
Hamilton White + Black Roof
Sun Black
Verdant Green + Hamilton White Roof
Coral Blue
Hazel Wood Beige + Wisdom Brown Roof
Mars Red + Black Roof
INTERIOR
Black with fabric seats (on lower tier 400 Tech variant)
Two-tone Green with Grey (exclusive for two-tone Verdant Green exterior)
Two-tone Beige with Brown (exclusive for two-tone Hazel Wood Beige exterior)
Inside, the cabin is plenty ergonomic with a low centre console and no intrusions that would make journeys uncomfortable. A Benz-like dual display set-up is featured with a 10.25″ display for the infotainment and a 7″ instrument cluster for the driver's information. This smaller display has poor viewing angles but that's ok as it works well from the driver's perspective.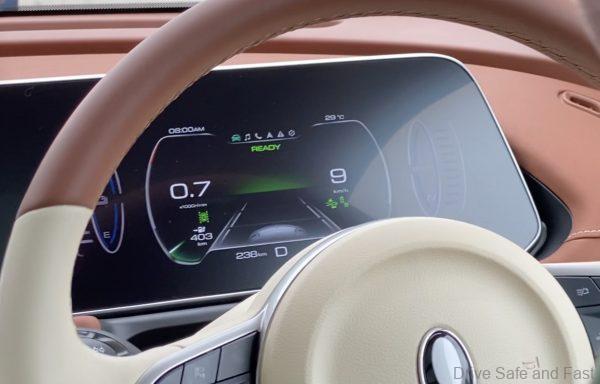 Wired Apple CarPlay was demonstrated on our drive and we felt it was a far superior experience to anything offered by screen-mirroring rivals. A single Qi wireless charger is housed between the front occupants and there's a medium sized storage console under the shared padded armrest. A rotary style gear selector dial is presented in the centre with just Reverse, Neutral and Drive. Park is engaged in Neural with the electric parking brake. It's a little unnatural, but easy to get used to after a while. Starting the car is as easy as stomping on the brake pedal with the door closed.
There are MINI-like physical toggle switches for selected climate controls but most of the important functions are buried under layers and layers of software UI. We don't think this car will be easy for older folk to use and a lot of frustration is bound to come up. Even increasing fan speed or decreasing the temperature was not an intuitive experience. This car could really use many more physical buttons.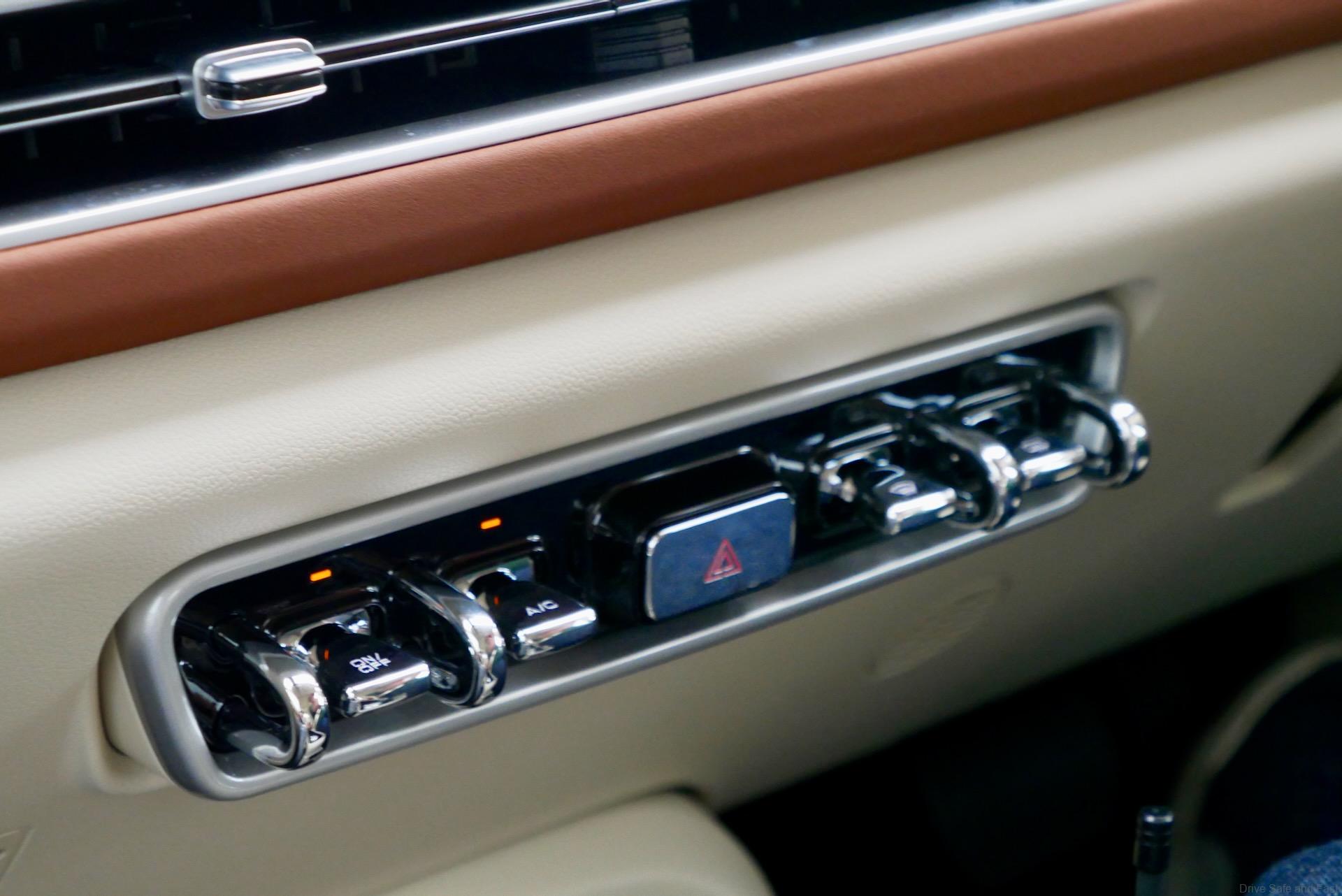 There are 2 USB-A ports up front and 1 in the rear. The rear seats can accommodate 3 and they fold in a 60:40 split with a small height difference with the boot floor. Charging cables and elements of the emergency kit are neatly stored under the boot floor.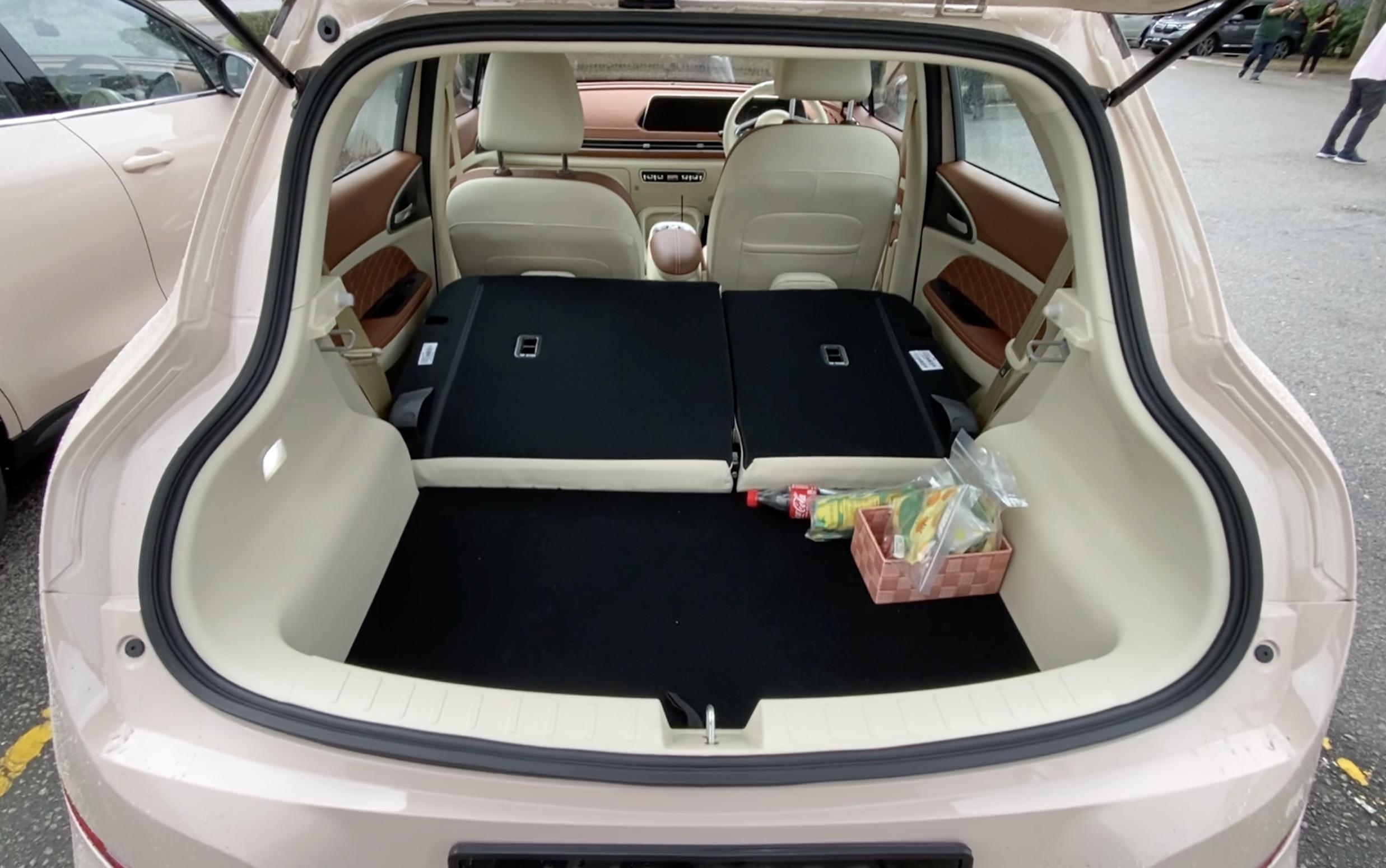 The spartan interior was well appointed by someone with an experienced eye. Build quality of the interior was really good. There was not a single stitch that was out of line. There was enough padded sections for the cabin to feel upmarket and few compromises were made, if any, in terms of material choice. That being said, the cabin is designed to look more expensive than it is, for sure.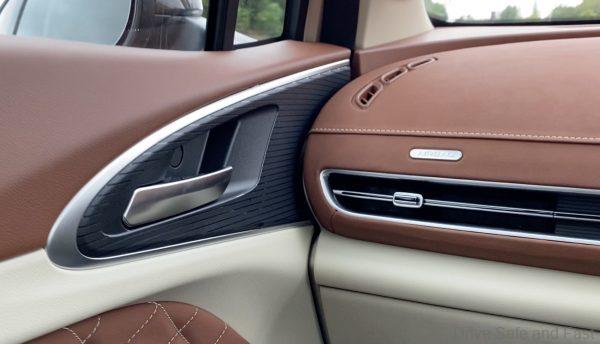 The brown and beige look may scream 'Jaguar' in photos but it really feels 'Kia'. Not that there's anything wrong with Kia interiors… Just expect a little more synthetic leather and hard plastics than your typical well-designed interior.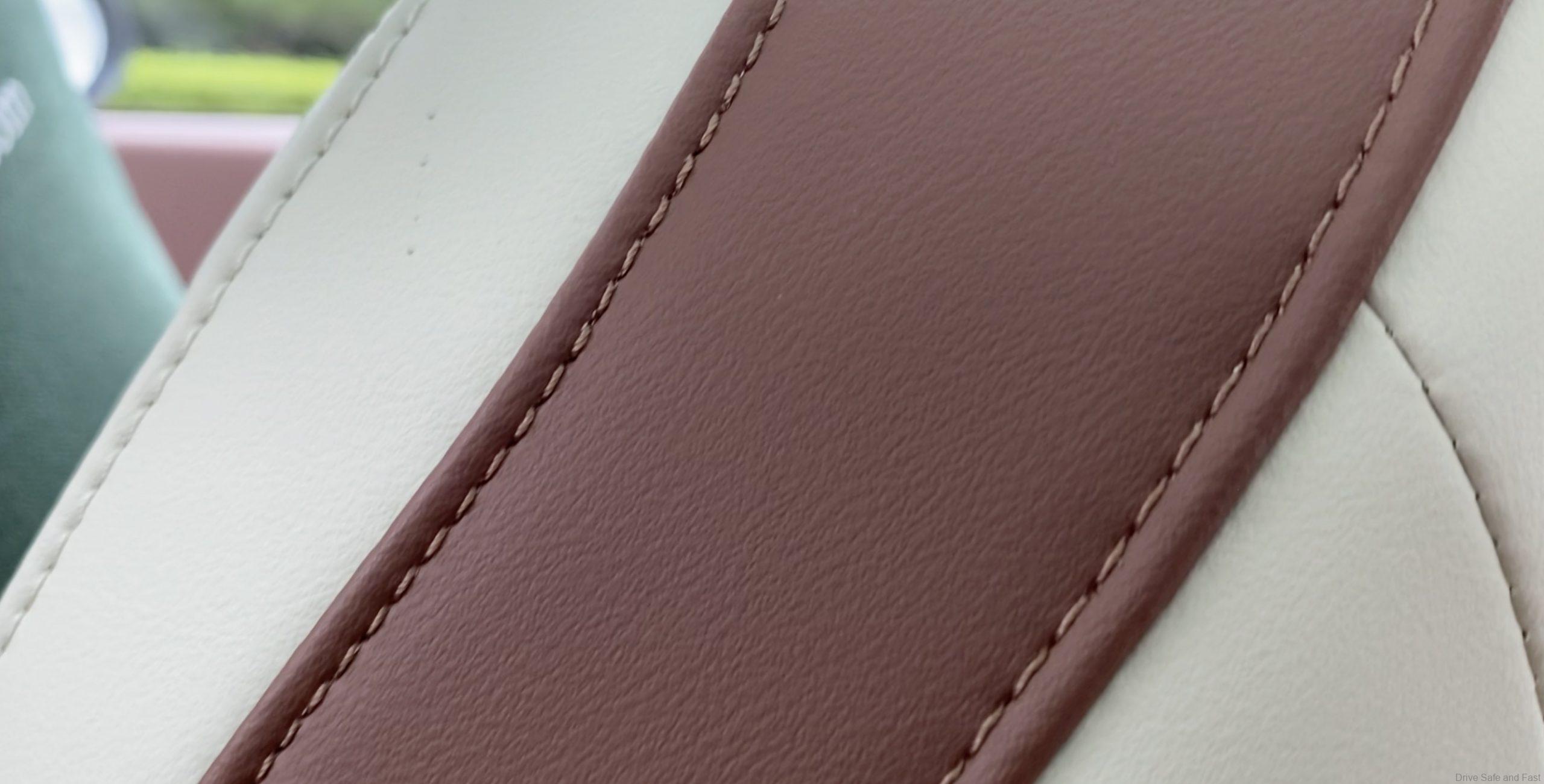 Overall, it's a very good blend of looks, equipment and built quality with a little bit of room for improvement in one or two minor areas. The car comes with a driver massage seat, soft LED lighting and a full-length sunroof, which raise expectations a little higher than even GWM can deliver at this price point.
Now we just have to wait for the final specifications and pricing and we'll know if GWM have a winner on their hands for the Malaysian market.