TechTalk
Published on March 20th, 2023 | by Daniel Sherman Fernandez
0
Here Are 11 Interesting Facts About The Jaguar I-PACE Powertrain
The new all-electric Jaguar I-PACE makes electric vehicle (EV) ownership more exciting.
This is because it is more practical than ever thanks to its unique design and advances in both battery technology and public charging networks.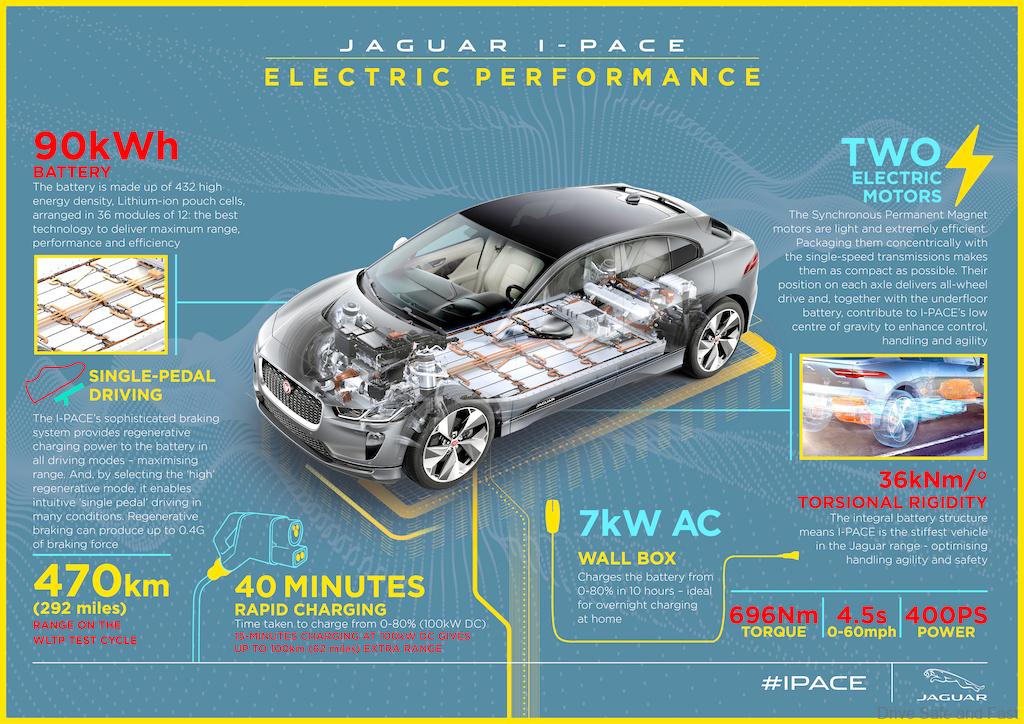 The powertrain used has made this I-PACE (which will be launched in Malaysia in just a few weeks) the world's most desirable EV easy to live with, efficient and engaging to drive.
Electrifying all-wheel drive performance from twin Jaguar-designed motors with a combined 400PS and 696Nm deliver 0-100km/h in just 4.8 seconds
State-of-the-art 90kWh Lithium-ion battery delivers 470km range (WLTP cycle)
Owners can achieve 0-80 per cent battery charge in just 40 minutes using DC rapid charging (100kW) or plug in for 15 minutes for up to 100km of additional range
AC wall box (7kW) charging at home can achieve 80 per cent charge in 10 hours – ideal for plugging in overnight
Two Jaguar-designed synchronous permanent magnet electric motors are controlled independently to adapt front-rear balance to suit road conditions
I-PACE features aluminium construction and a low centre of gravity, optimising control, handling and agility
Advanced double wishbone front and Integral Link rear suspension deliver agile handling and exceptional ride comfort
Regenerative braking system enables intuitive single-pedal driving to maximise range and efficiency
Suite of smart range-optimising technologies enhances the ownership experience
Jaguar plans to prolong the life of I-PACE batteries with new recycling partnerships and second-life energy storage trials
I-PACE tested to extremes and able to operate at -40°C: 10°C colder than conventional EVs
Interestingly the I-PACE won the 'World Car Of The Year' trophy in 2019 and this latest I-PACE has been designed and engineered by Jaguar Land Rover in the UK and the country will remain the heartland of Jaguar Land Rover's manufacturing, engineering and design operations.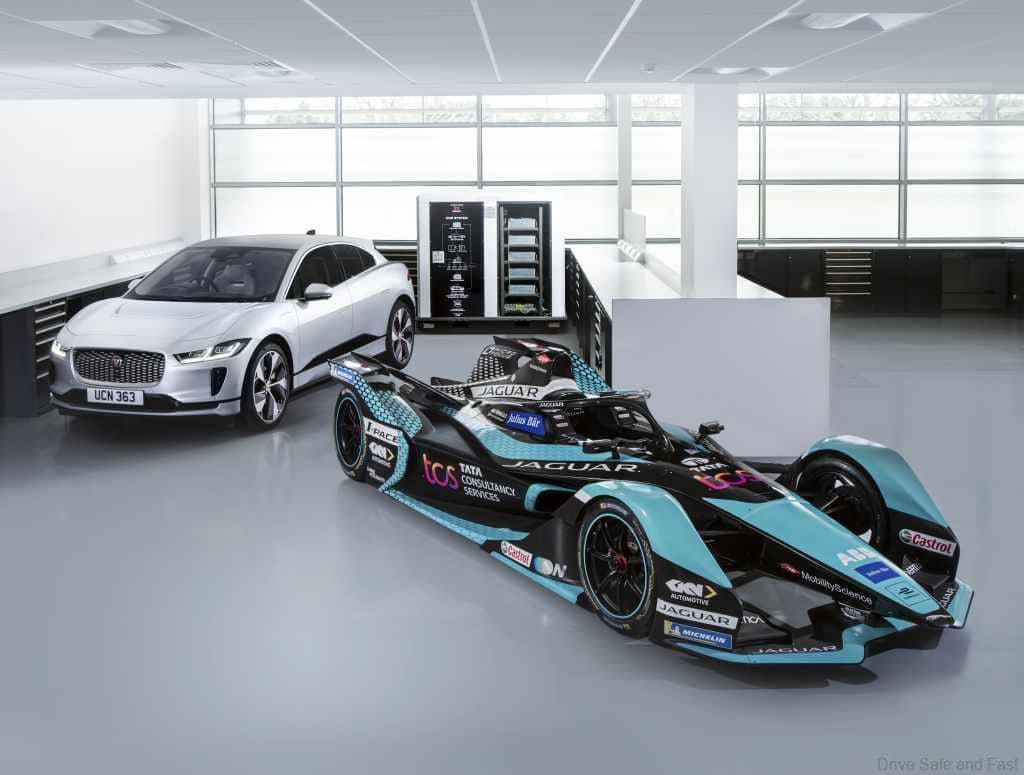 Meanwhile, Jaguar Land Rover have built this latest I-PACE in Austria as part of a manufacturing partnership with Magna Steyr.
Jaguar's heritage of elegant design and breathtaking performance has excited and delighted the world for more than 80 years.
Today's world-class Jaguar family embodies The Art of Performance, with the remarkable, much admired and award-winning XE, XF and XJ saloons, the dramatic F-TYPE sports car, the F-PACE performance crossover which happens to be the fastest-selling Jaguar ever and the all-new E-PACE compact performance SUV.