Automotive
Published on March 22nd, 2023 | by Subhash Nair
0
Flagship Kawasaki Shah Alam 4S Centre Opens
A new flagship Kawasaki All Star Shah Alam 4S Centre opens.
Edaran Modenas Sdn Bhd ("EMOS"), a subsidiary of Motosikal dan Enjin Nasional Sdn Bhd ("MODENAS") has opened its first flagship 4S centre, KAWASAKI Shah Alam. The opening ceremony was attended by 700 people and was officiated by Dato' Chear Kin Keong, CEO of KAWASAKI Shah Alam (Chear Motor), and representatives from EMOS.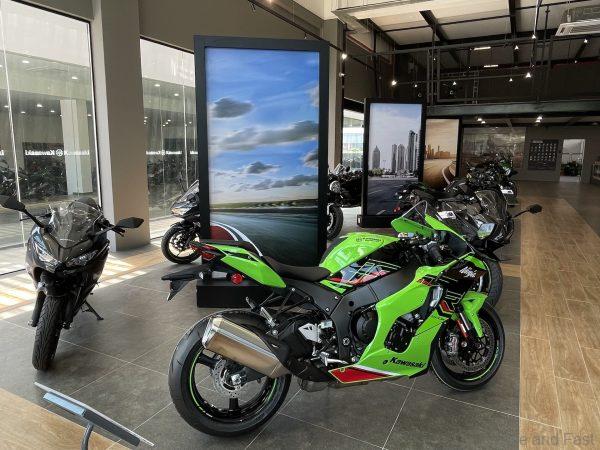 KAWASAKI Shah Alam is a one-stop 4S centre that caters to sales, spare parts, services, and showroom for motorcycle enthusiasts. This flagship 4S centre is known as the KAWASAKI All Star and is the first-of-its-kind experiential store in Malaysia. It offers the latest KAWASAKI model line-up, including off-road models. It is located at No. 42A, Jalan 15/22, Taman Perindustrian Tiong Nam, Seksyen 15 Shah Alam 40200 Selangor, Malaysia.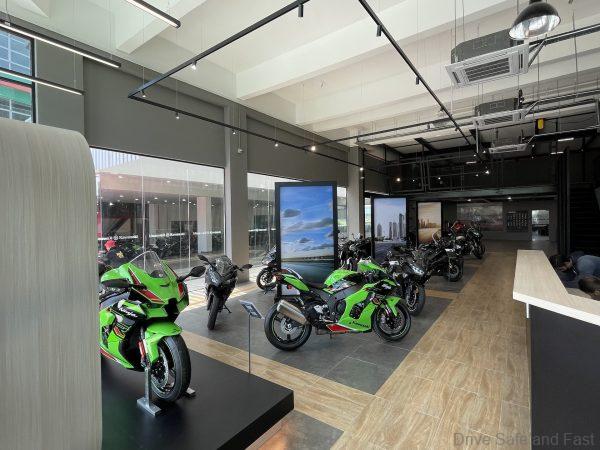 According to Roslan Roskan, CEO of EMOS, the KAWASAKI Shah Alam store is a platform for the KAWASAKI community to experience a wide range of KAWASAKI's innovative products in an immersive setting.
The CEO also believes that the true success story of the KAWASAKI brand lies in its people. The KAWASAKI All Stars adopted the design and built of the Kawasaki Plazas in Japan by emphasizing on product display and visual merchandising. The showroom design aims to make visitors feel a sense of belonging and fulfillment, giving them a taste of the Kawasaki experience: where culture meets interest.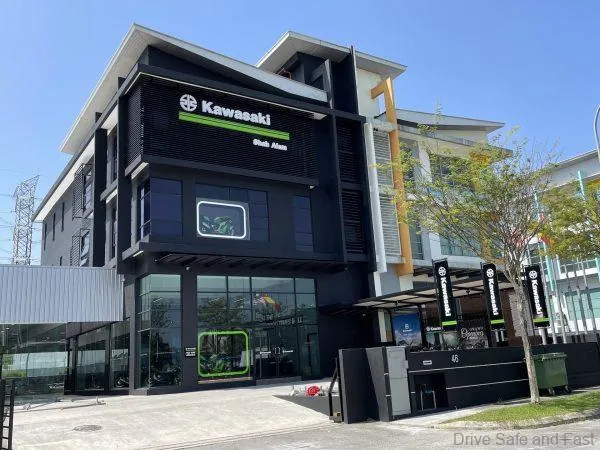 This event marked another successful milestone for EMOS and KAWASAKI. Just last week, the Company launched its latest sports cruiser, the Modenas Vulcan S, into the market. The opening of KAWASAKI Shah Alam store is a testament to EMOS's commitment to provide top-of-the-line products and services to its customers.
The KAWASAKI All Star store aims to provide a one-stop-shop for motorcycle enthusiasts by offering sales, spare parts, services, and showroom. The showroom aims to give visitors a taste of the Kawasaki experience: where culture meets interest. For more information, visit the KAWASAKI official website or contact the Toll-Free Line (1-800-880-008) or WhatsApp Careline (+6019-570 8135). Kawasaki currently sells the following bikes in Malaysia: Ninja 250, Vulcan S, Z250.