Automotive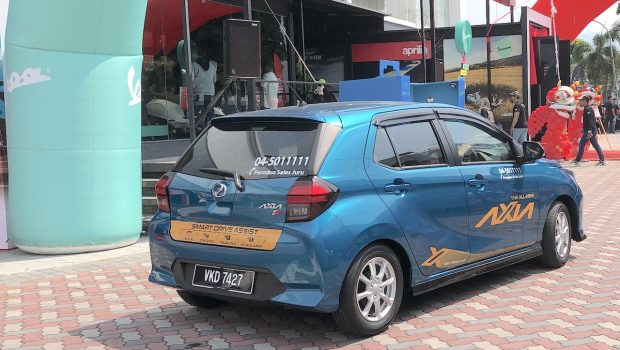 Published on March 8th, 2023 | by Subhash Nair
0
Perodua Reports Strong Growth in Production and Sales for 2023
Perodua is on track for a record-breaking 2023 from a production and sales standpoint.
Perodua, Malaysia's national carmaker, reported a 32.95% increase in year-to-date production, reaching 51,134 units from 38,460 units. Additionally, sales have risen by 33%, selling 46,385 vehicles from 34,865 vehicles for the first two months of 2023. This growth is attributed to improved efficiency in production, better financing facilities to Perodua dealers, and better communication with customers.
According to Perodua President and CEO, Dato' Sri Zainal Abidin Ahmad, the company's partners' dedication played a significant role in achieving this success. Although there are still challenges, such as supply chain disruptions and cost increases, the company is pleased to see double-digit growth in production and sales.
Demand for Perodua vehicles remained strong, and the company is increasing its production to meet this demand. As a result, the average waiting time is now between 2.5 months and 8 months, depending on the model, variant, and color. Dato' Sri Zainal thanked customers for their patience and apologized for any inconvenience caused by the longer wait times.
Perodua is continuously improving its operations to enhance delivery timing and customer satisfaction. Looking ahead, Dato' Sri Zainal is optimistic about the automotive industry and Perodua's future, given the stable economic situation. However, he highlighted the need for labor stability, particularly for automotive suppliers to ensure continuous production. He also hopes that policymakers will engage with the industry on any future policy changes that could impact the industry.
Perodua's Growth Strategy
Perodua's strong performance is attributed to its growth strategy, which includes improved efficiency in production, better financing facilities, and enhanced communication with customers. The company is committed to continuous improvement in these areas to maintain its growth trajectory.
The company has implemented measures to increase production efficiency, such as adopting lean production principles and investing in automation. These measures have helped to reduce lead times and improve productivity, resulting in increased production volumes.
Perodua's dealers are critical to the company's growth, and the company has provided them with better financing facilities to help them expand their businesses. These financing facilities include lower interest rates, flexible payment terms, and higher credit limits, enabling dealers to purchase more vehicles and sell them to customers.
Communication with Perodua's ecosystem and customers has also improved, allowing the company to understand customer needs better and tailor its products and services to meet those needs. Perodua's customer-centric approach has resulted in increased customer satisfaction and loyalty, contributing to the company's growth.