Automotive
Published on March 15th, 2023 | by Subhash Nair
0
PROTON Debuts New Large SUV While Unveiling Largest Stamping Line in Malaysia
Proton showed their upcoming large SUV while unveiling a new stamping line.
PROTON has unveiled its latest addition to the Tanjung Malim plant, a new RM140 million stamping line – the largest in Malaysia. This line is capable of producing 50 unique components and reduce Proton's reliance on imported parts by 115,000 units annually. They also showed a new large SUV, possibly the X90, which has been confirmed as a hybrid for our market.
Assembled alongside the Proton X50 and Proton X70 at Tanjung Malim, the new SUV is due to embark on a nationwide customer familiarisation tour before its official launch in the coming months.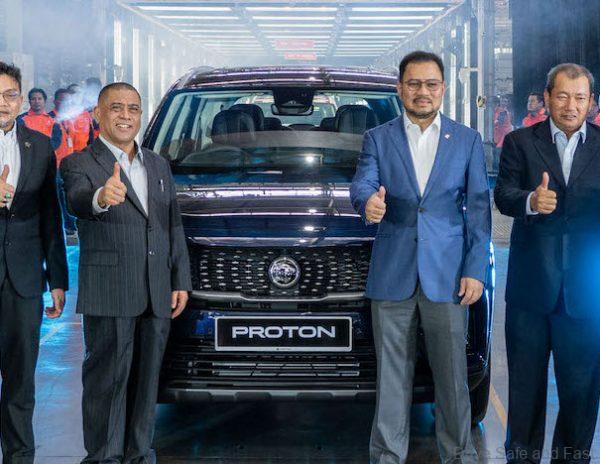 Construction of the stamping line began in April 2021, with machinery installation commencing in July 2022 and completed by December. The new line consists of five stamping machines, each capable of producing up to 2,500-tonnes of force, and utilises IR 4.0 technology for real-time data and machine learning to improve the quality of parts produced.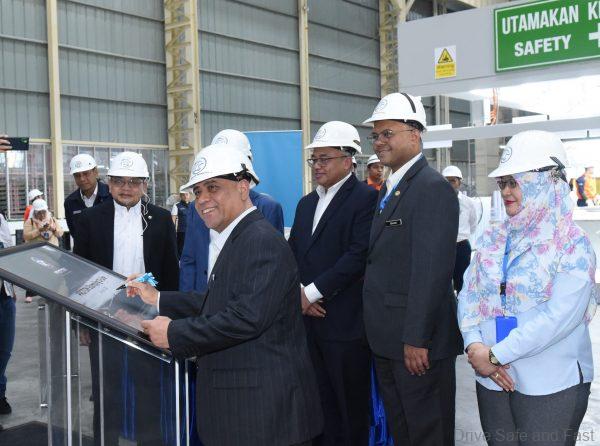 The new stamping line is expected to boost local content for PROTON's SUV models. It will also improve local parts supply and reduce the company's exposure to import disruptions.
"The increased use of locally sourced parts in our production activities is vital to the national automotive ecosystem and helps reduce the outflow of funds from the country. The stamping line also allows for greater flexibility in deciding our production mix every month and improves the speed by which we can locally produce new models," said Roslan Abdullah, Deputy Chief Executive Officer of PROTON.
The line-off ceremony also marked the debut of PROTON's new SUV model, the third SUV in the brand's range, which will be the first model to offer hybrid technology. This marks PROTON's debut in the New Energy Vehicle (NEV) space, as the company plans to introduce more NEV models in the lead up to its first locally produced Electric Vehicle (EV).
The company had previously signed a deal to distribute smart EVs in Malaysia and Thailand, and had sent 16 engineers to China for a six-month work attachment on all aspects involving such vehicles.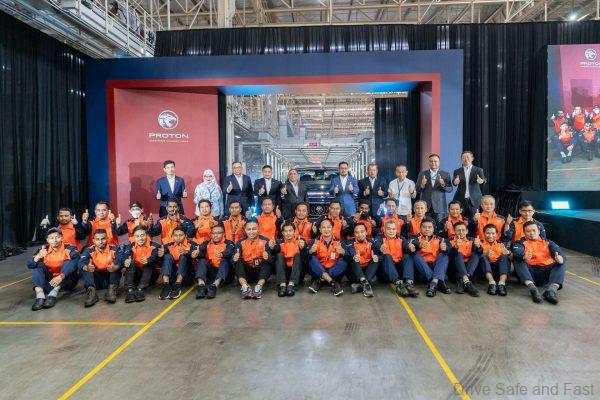 "Today's line-off ceremony marks the beginning of activities leading up to the official introduction of PROTON's latest model. Following the start of production, we will hold a media preview and customer familiarisation sessions before launching our new SUV, which will also be our first NEV product. This is an important step in our NEV journey, which will gradually build emphasis on hybrid technology before we launch the first Proton EV," added Roslan Abdullah.