TechTalk
Published on March 29th, 2023 | by Daniel Sherman Fernandez
0
PROTON Starts Its Electrification Journey With The X90
Meet The 48V EMS System In The PROTON X90 SUV
Since PROTON released information on its latest SUV, The X90, there has been social media chatter about the powertrain ….. more importantly its 'compact' 1.5L engine.
Questions on whether or not the X90 can 'climb' up Genting with 7 adults on board and is the engine going to be 'suffering' at high speeds along our many highways.
Well, let us assure you that climbing up Genting will be no issue, as long as you are driving at the governed speed limit (even a little more is possible).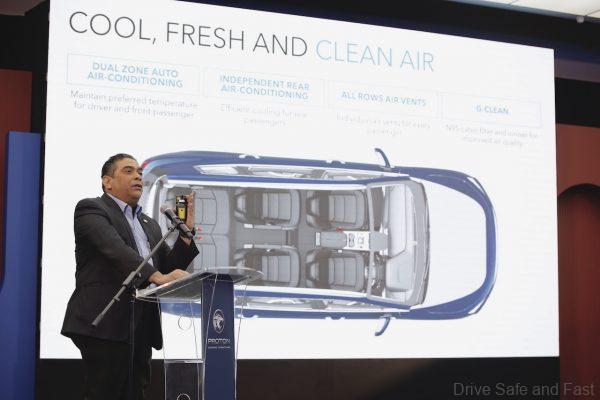 Please note that weekend warriors who race up Genting and constantly endanger other road users are driving recklessly most of the time and should be used as a benchmark.
And………this is after all a premium family SUV that should be driven at the allowed speed limits.
So, the answer is simply this, it will do the drive up easily with 7 adults on board …… and tackling illegal speeds on any toll highway is not an issue, but the speeding ticket is your issue.
Meanwhile, take note that Japanese SUV manufacturers are also delivering 1.5L electrified engines in their large SUV's and there are NO complaints, so this X90 should also deliver as promised.
Interestingly, this X90 as you should know by now, is a product of Geely China and has been selling very well in other markets with hill top resorts and open highways and their owners have not had problems using this 3 row SUV.
PRESS RELEASE: The PROTON X90 combines cutting-edge technology with impressive performance to deliver a seamless and dynamic driving experience.
At the heart of this vehicle is the innovative 48V Electric Motor Synergy (EMS) System that seamlessly integrates six key components, including the 48V Belt-Starter Generator (BSG) motor, the DCDC Converter, the 48V Lithium-Ion Battery, the Battery Management System, the Recuperation Braking System, and the Hybrid Module Control System.
This powerful system not only enhances fuel efficiency and lowers emissions but also delivers additional power and torque for improved performance. It is a sustainable vehicle that offers exceptional performance with eco- friendliness at its core, featuring effortless acceleration, easy overtaking, and seamless coasting.
Thanks to the impressive powertrain with the 48V EMS System and the award-winning 1.5L TGDi engine, the PROTON X90 delivers a combine output of 190PS and 300Nm.
The 48V EMS provides an additional boost of 13PS and 45Nm, making it a powerful yet economical option for a three-row SUV package.
This powertrain has received accolades in markets such as China and the Philippines, and it is paired with a swift-acting 7-speed dual- clutch transmission (DCT) optimised for the new system, resulting in a dynamic, surefooted, and smooth driving experience.