Cars
Published on March 6th, 2023 | by Subhash Nair
0
Volvo C40: Solo Electric Vehicle Drive From KL To JB
Is it possible to drive an electric vehicle from Kuala Lumpur to Johor Bahru? I did it with the Volvo C40.
Ever since electric vehicles (EVs) started cropping up, Malaysian netizens and pundits alike have been sharing their opinions on their viability. One of the biggest areas of concerns is range and the lack of DC fast charging stations. We decided to take a Volvo C40 to Johor Bahru from Kuala Lumpur to see what the experience was like for ourselves.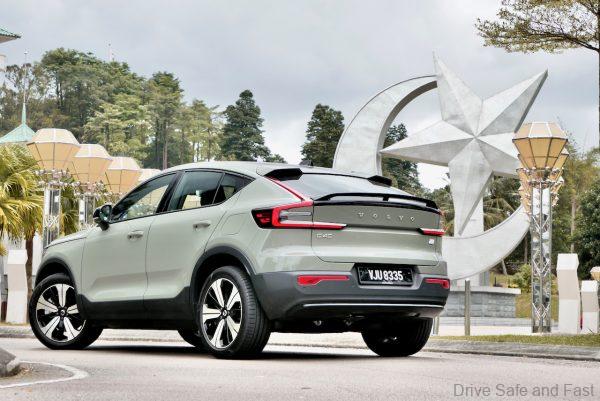 I was able to get week-long test drives out of the Hyundai Kona Electric (with both the e-Plus and e-Max battery packs) as well as both the Mercedes-Benz EQA and EQC. With these four vehicles, I never HAD to visit a charging station (but I did visit an AC charging station with one of the Kona vehicles just to try it out).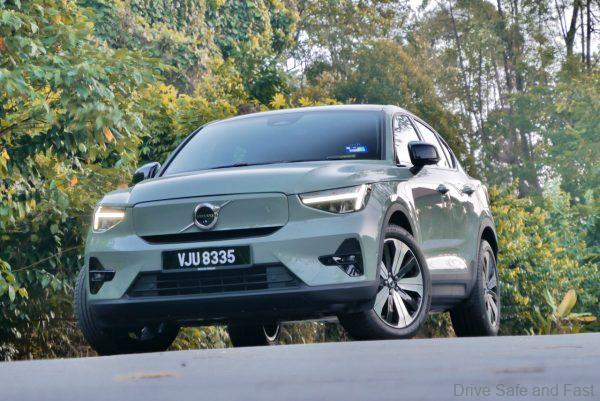 For my journey to Johor Bahru, I chose the Volvo C40. It was one of the first EVs to be locally-assembled and one with an acceptable range of 450km on paper. This car is pretty unique in some ways. For instance, it's only available for purchase online. It also has a very dramatic rear end with a lighting graphic that 'fills up' whenever the car is locked or unlocked. However, it's also a little familiar to most car enthusiasts who will recognise it as a Volvo XC40 from the B-pillar forwards. The XC40 too is available as an EV.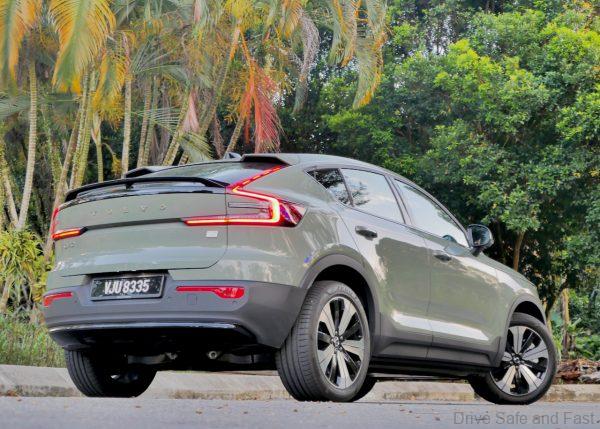 Driving the Volvo C40 Recharge Pure Electric To Johor Bahru
I initially planned on leaving for Johor Bahru with a full battery, but realised that the logistics of that would be extremely difficult. I had to use the Volvo to get to an event the day before my trip and that brought my battery level down to about 91% before I set off for my destination. My emissions-free journey would start bright and early on Saturday in order to avoid traffic and to give myself enough time for a quick 'top-up' along the way on one of the DC Fast Chargers available along the route. That was the extent of my planning. I did not research the prices, payment methods, required applications or availability of these charges before setting off.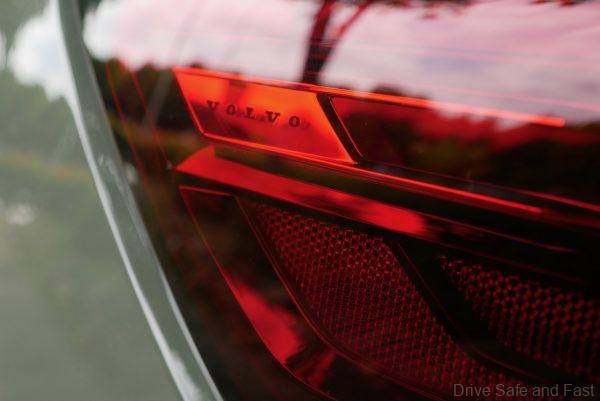 Part of my confidence came from the Volvo's integrated Google Maps software. I had learnt from my experience with the XC40 Recharge Pure Electric that the onboard navigation was essentially the same as what you'd find on your smartphone, but with some value-added for EV route planning.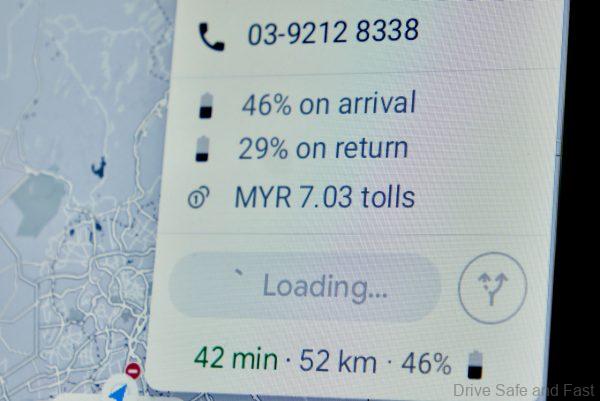 That's because the car's Google Maps feature was linked to the battery information. That meant that it could fairly accurately predict what the battery percentage of the vehicle would be at your destination. It would also display what your battery percentage would be upon your return to origin. Best of all, it had access the internet and could find and recommend routes that incorporated stints at a charging station.
When I set off that Saturday morning, the C40 recommended that I make one stop at the Ayer Keroh R&R Caltex Station for a quick 20 minute top up at the 50kW DC Fast Charging station there. I agreed, as it seemed a sensible stop about a third of the way down to JB. I got to the charging station just fine and had no problems signing into the JomCharge app, entering my credit card information and starting the charging process.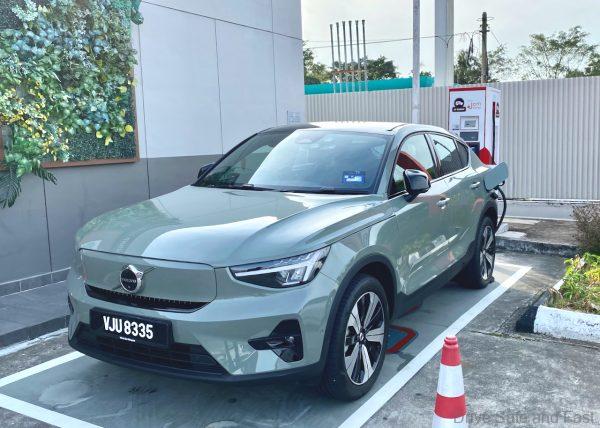 The R&R was just a short walk away so I headed in for a coffee and some 'pau' for breakfast. I was able to see the charging information and the real-time state-of-charge of the C40's battery as I scoffed down the grub. This was pretty useful, as I could pace my eating appropriately. I decided to let it charge up to about 90% in half an hour, which was exactly how much time I took to have breakfast anyway.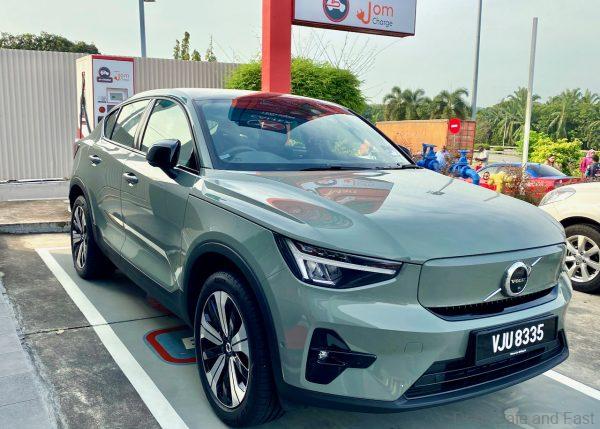 This is where I encountered my first two issues. The first is related to JomCharge and the second was related to the vehicle itself. JomCharge's payment structure is a flat RM/minute fee. RM1.20 per minute with the 50kW fast charger was what I paid and it amounted to about RM45 give or take. I think JomCharge's rationale for this fee structure makes some sense. You don't want EV users to leave their cars parked for longer than they need to be. Plus, even DC fast chargers taper off in charging speed as the battery fills up, so ideally you'd want users to just charge up to about 80% and then vacate the lot.
Unfortunately, this information may not be clear to a novice EV user. The last 20% of the battery takes longer to fill up than the first 80%. The app should at least make it clear that there are diminishing returns to filling up beyond a certain point. Perhaps a realtime conversion of RM/kW should also be displayed on the app that's colour coded to signal diminishing returns. After all, the app already displays loads of other information, so this tiny extra bit shouldn't be that difficult to code in.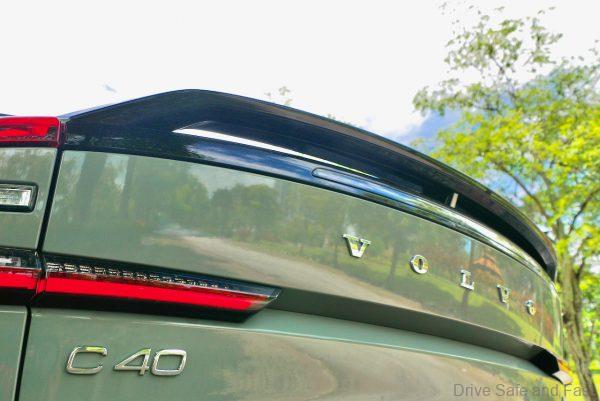 As for the Volvo itself? Well, when I got going from Ayer Keroh I saw that the GPS signal had been lost and the car placed itself in the middle of Europe by default. At first I thought it was linked to poor signal by the highway, which was a reasonable explanation. That happens to my phone sometimes too. But no. I drove for another hour or so before realizing this was one of those errors that required a hard restart. I drove into another rest stop and then remembered that the C40 does not come with a Start-Stop button at all. It simply detects when the key's in the car and is ready to start itself when put into gear. As impressive as that sounds, even the most stable computers in the world come with power buttons. I had to step out of the car, lock it, wait a couple of seconds to be sure, then get back in to reset it. Sure, just a couple of extra moves, but really… why do 5 big actions when a power button does it in one click?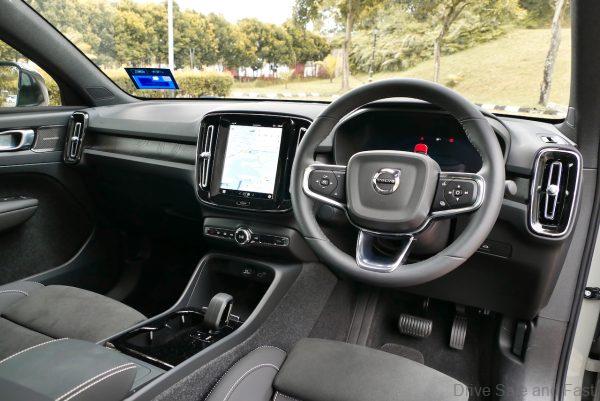 Anyway, the C40 returned to its normal state from that point on and I had loads of fun. 180km/h as a speed limit on these new Volvos is a very sensible decision. At that speed, even the compact Volvo C40 felt super composed and whisper quiet. There are no doubts as to the vehicle's impressive capabilities. It's a sub-RM300,000 vehicle that drives like a million bucks. Or at least, it drives like what a million Ringgit vehicle from a generation or two ago would have driven like. That's no small feat.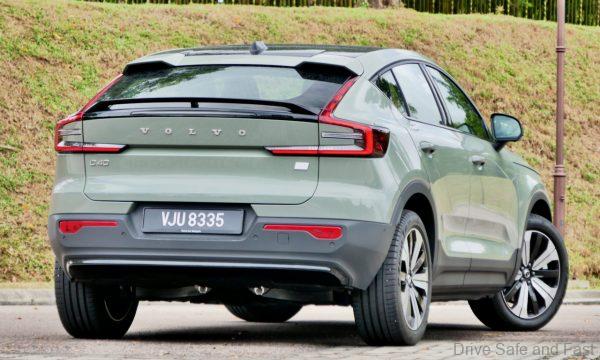 Unfortunately, I encountered another minor hiccup when I reached the final toll plaza at Skudai and this was not Volvo or JomCharge's fault. This was a matter or logistics. There simply weren't any DC Fast Chargers close to my destination and I was projected to have just 19% of battery life upon arrival. Electric vehicles, just like petrol or diesel cars consume a lot of energy when driven fast and I had paid the price by draining my reserves. I could have risked just charging up upon my return to KL, but the range anxiety was getting to me. So, I stopped by the Southbound Skudai R&R, which was designed specifically for EVs on a return journey to Singapore. There were two petrol stations here with DC Fast Chargers and enough fast food and cafes to entertain a parade of EV owners and their extended families. A quick top up here to 51% and I completed the rest of my journey.
Driving It Back To Kuala Lumpur
The next day, I asked if I could use the 3-pin socket get the C40 charged up again as much as possible. After taking my parents around town in their first electric vehicle ride, the battery was down to about 41% and I thought it was a good opportunity to see what home charging on a standard socket would look like. Plus, I had more than 15 hours before my journey back to KL. How bad could it be?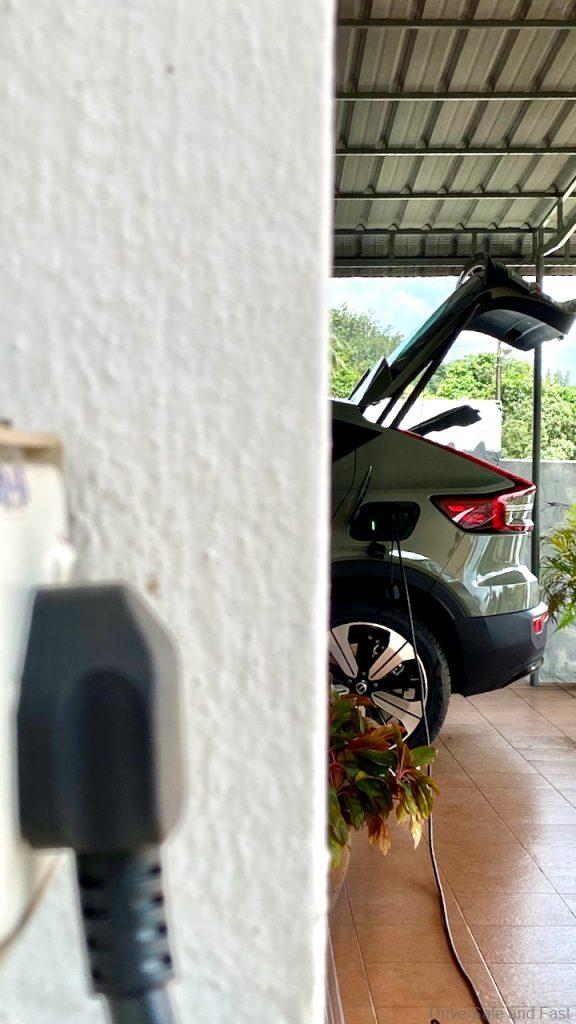 Turns out it was pretty bad. To be clear, NO one recommends using a 3-pin domestic socket to charge up an electric vehicle. I don't even think there's an equivalent appliance to show the scale of how big of an undertaking that is.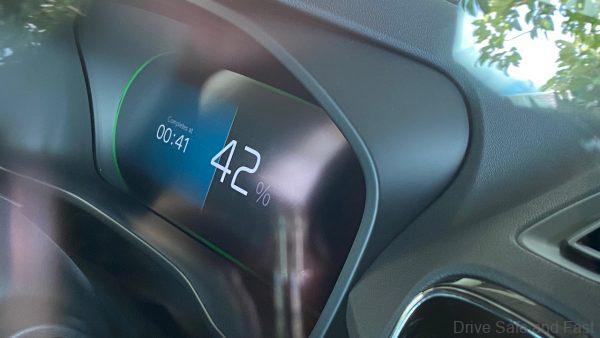 I started charging the car before noon and it estimated a full charge would be complete past midnight. When I checked back in a few hours, that estimate had been pushed back to 4am the next day.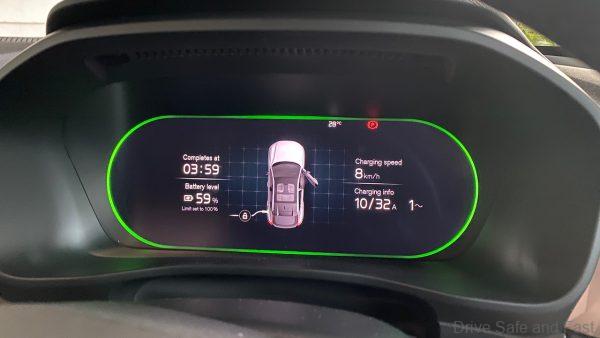 At 6am the next day, when I left Johor Bahru, the battery had charged up to 84%. I didn't mind. It at least alleviated my range anxiety. But there was no way I could 'baby' the C40 back to KL without stopping for another charge. So I planned to stop at the Pagoh R&R to try out the Shell-Porsche 180kW charging station.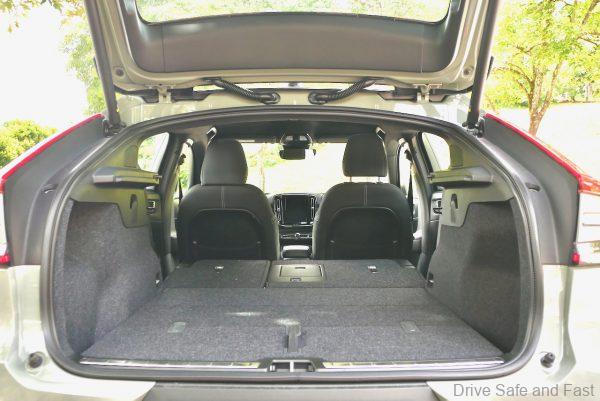 Again, this was without prior planning. When I got there, both stations were empty. I scanned the QR code and was led to a website that stated that the stations were reserved. This was disappointing and I could see how scary it would have been if I had indeed left JB without charging overnight on that 3-pin socket. Fortunately, the Ayer Keroh R&R was not too far off. When I got there, I instinctively thought of going to the 50kW charger at Caltex. I had seen one on this Northbound Caltex station on a previous trip up and was comfortable with its use from my time at the Southbound Caltex charger. However, as I was driving past the initial part of the R&R, I came across TNB's Electron DC Fast Charging stations. They were empty and online too!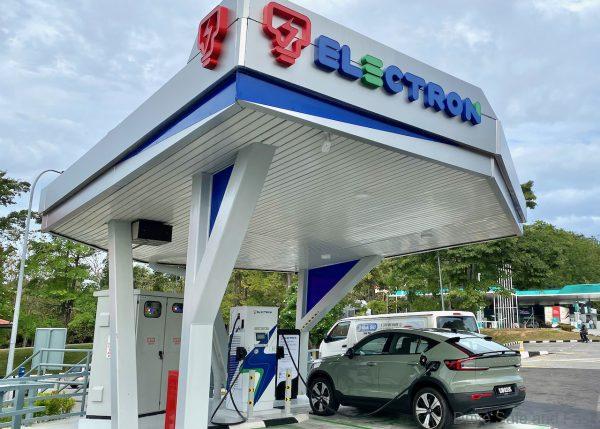 I parked the C40 and scanned the QR code there. I had to download the Go-To-U app and sign up for an account. Fortunately, it was still free at the time! Now though the rates are pretty high, which has garnered some negative attention from EV users. I plugged the cable in and was tempted to walk down to the Starbucks across the road.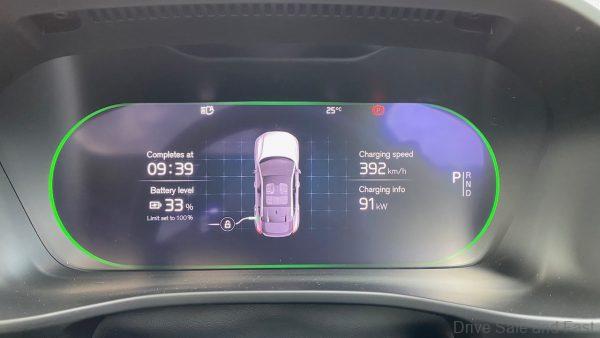 Then I realised that the C40's climate control was functional as it charged up and the Electron station was shaded. I decided to put a post up on DSF.my as the car charged up. By the time I published, the battery was up to 90+% full!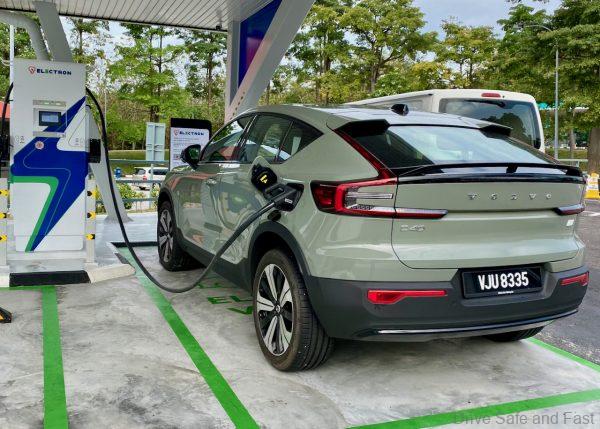 I was able to complete my journey to Kuala Lumpur, shoot additional photos and videos with the C40 and return the vehicle with well over 60% of its battery life intact. However, the C40's built-in Google Maps got stuck on my journey from Ayer Keroh to my home ONCE AGAIN! This time, it was able to reconnect by itself, but only when I reached my home parking lot. I'm unsure if the blame lies with Google, Volvo Cars or the telco the C40 uses. Either way, it was a blemish on an otherwise very polished tech experience.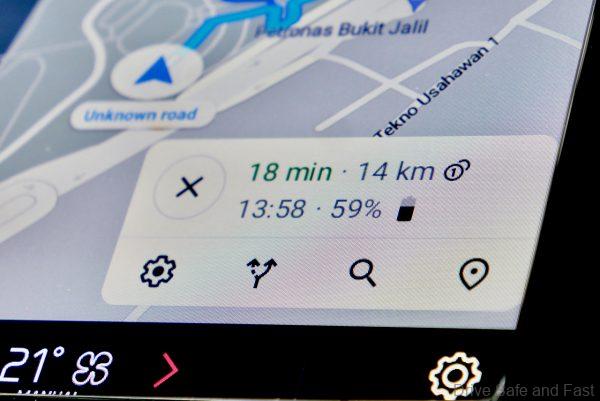 Key takeaways from this journey:
EVs are conversation starters. I spoke to 6 random strangers who were curious enough to approach while the car was charging up
A cross-country EV journey requires planning, contingencies, patience. It's possible, but it does not capture the spirit, comfort or 'freedom' of the ICE driving experience
You can't rely on computing power. Google Maps failed me. The car inaccurately told me it would be 100% charged on 3-pin power on time. I couldn't even use the chargers at the Pagoh R&R Shell station when they were unoccupied.
The C40 is an impressive vehicle, but it has its flaws.

It's faster, more comfortable, more high-tech than many cars double its price today.
However, it has some extremely poor visibility out the back window. I had trouble spotting cars approaching at high speed from a distance when I was on the fast lane.
I also found the giant moon roof to be a poor design decision. I could not find a way to cover it. In Malaysian weather, this just made the climate control work harder and that shortened my range further.