TechTalk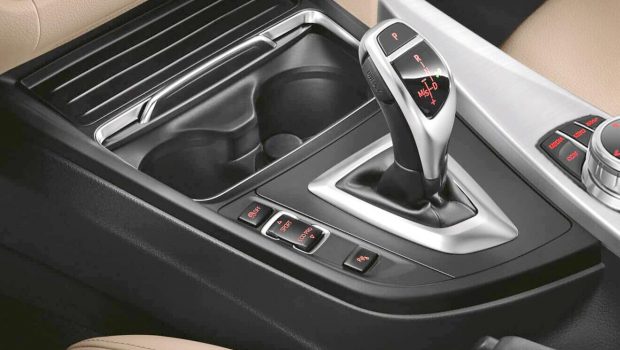 Published on April 22nd, 2023 | by Daniel Sherman Fernandez
0
Do You Know What A Tiptronic Gearbox Is
Advantages of tiptronic gearbox has reduced the desire for a manual gearbox.
The Tiptronic gearbox gives you the best of both automatic and manual gearboxes (like in many luxury cars today).
When moving inch by inch along in heavy traffic, you can shift to the automatic gearbox mode and there-by enjoy the convenience of automatic gear shifting without getting tired.
On the other hand, when on an open highway, you can shift to the manual-shift mode, and start enjoying the benefits of manual gear-shift, such as increased engine braking, rapid down-shifting before overtaking, early up-shifting while cruise driving and more.
However, always remember to keep your engine revolution out of the 'red zone' when getting excited.
By constantly monitoring for over and under RPM, the tiptronic system manages to make appropriate automatic shifts, thereby protecting the engine and your rather expensive gearbox system.
Meanwhile, automatic shifting in the manual mode also assists the driver by preventing the engine from stalling in case of failure to down-shift.
Vehicles installed with paddle shifts allow the driver to keep both hands on the steering wheel while making gear changes. This maximizes his/her control over the car.
However, this feature is getting less use by drivers and only in the first few weeks of ownership it is appreciated.
Why? Well, new auto gearboxes are working faster and more efficiently. That's why.
Disadvantages of tiptronic
The driver is given only a patial control over the car's gearbox. Hence certain unique styles of driving cannot be incorporated in cars installed with this complex system.
Tiptronic system utilizes a torque converter instead of a regular clutch mechanism. This can result in a certain degree of power loss.
Since, even in the manual mode, it is the ECU that actually performs the gear shift, there is small delay during shifts, which becomes noticeable in more aggressive driving. More modern systems such as the Direct Shift Gearbox and the Sequential Gearbox offer a better performance as they are quicker at making the gear shifts.
Thus, the tiptronic system tries to bring back the 'feel' into driving that seems to be lost in automatic cars. This system is by no means perfect, but it sure can bring back your smile, when you find that you can lock your automatic car in the 3rd gear while aggressively accelerating down that corner.
Still, we believe a simple, easy to maintain and inexpensive manual gearbox remains our choice right now.