Automotive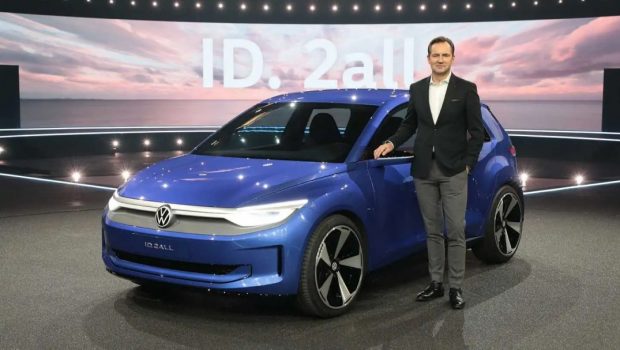 Published on April 15th, 2023 | by Sounder Rajen
0
Volkswagen CEO Says E-Fuel Talks Are "Unnecessary Noise" As ICE Is Old News
Porsche however, which is part of the Volkswagen group, thinks otherwise
Okay, so we all know about the entire story of how the European Union (EU) banned the sales of new internal combustion engine (ICE) cars from 2035 then reversed the ban and state ICE cars can be sold if they use E-fuels. Now, Volkswagen CEO says that ICE is old news and we shouldn't bother with it but not everyone agrees.
In an extended interview with Automotive News Europe, Volkswagen CEO, Thomas Schafer, spoke about many different topics, mostly about electric vehicles (EVs). He reiterated that the production of the ID.2all will cost less than €25,000 (RM122,194) and will be followed by a sub-€20,000 (RM97,755) EV slated for 2026 or 2027.
Moreover, the Volkswagen e-up! will also be discontinued in mid 2024 since keeping it on sale would require a new electronic architecture to meet the newer regulations related to cybersecurity and since the brand is trying to keep cost down for its EVs, this is the only option the brand has.
The Volkswagen CEO also had a rather surprising statement about e-fuels. When asked by ANE about the decision to exempt ICE cars running on efuels from the 2035 sales ban, Schafer said all the debate surrounding efuels is just "unnecessary noise" since the ICE vehicle age will be "over anyway" by the middle of the next decade.
He went on to state the Volkswagen core brand projects EVs will account for 80 percent of annual sales by 2030. The brand has already announced it will go purely electric in Europe by 2033 and during the same interview asked "Why spend a fortune on old technology [ICE running on efuel] that doesn't really give you any benefit?"

On top of that, in an interview with German publication Automobilwoche, Thomas Schafer announced the next-generation Passat and Tiguan, both due later this year, along with the T-Roc in 2025 will be the brand's last new generation cars in Europe. Consequently, there will be no ninth-generation Golf with a combustion engine.
However, Porsche, part of the Volkswagen group, sees things differently when it comes to efuel as the former recently started production of synthetic fuel at its plant in Chile. Initially, the plan is to make approximately 130,000 litres of eFuel per year and ramp up annual production to 550 million litres by the middle of the decade.
Porsche's E-fuel is made from water and carbon dioxide using wind energy. Also, note that Thomas Schafer was referring strictly to the company he is running, the main Volkswagen brand. Still, with Porsche being part of the same conglomerate, this is interesting to say the least. Well at least Porsche still believes in the ICE cars.
We got all this from Motor1 and their full article is linked here. Thank you Motor1 for the information and images.