Cars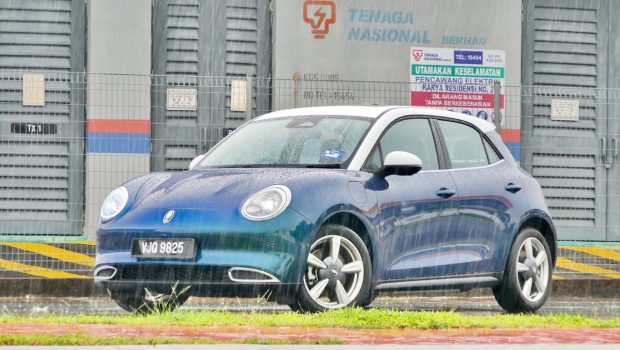 Published on May 2nd, 2023 | by Subhash Nair
0
2023 Ora Good Cat 500 Ultra Review
The Ora Good Cat is an easy EV to fall in love with.
The Ora Good Cat arrived in Malaysia as the first Chinese electric vehicle in our market. After half a year, we take it for a weekend drive to see what it's all about. This cute little battery electric vehicle is fully-imported and exempt from duties, making it quite a compelling buy. During my weekend test drive I got so carried away showing it to friends and family and even ADOPTING AN ACTUAL CAT that I missed out on a few key photos.
I will be reusing some older photos from my previous drive session with the car. That being said, there are a lot of unknowns stacked on unknowns here, so let's break it down.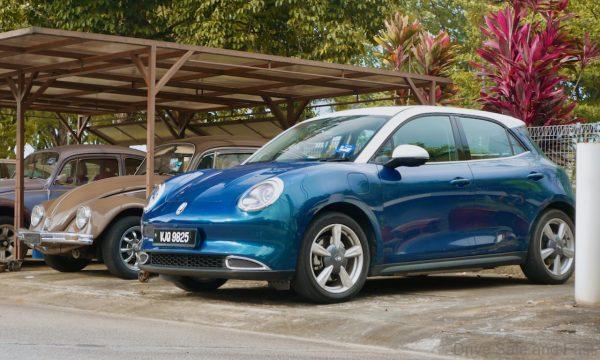 Performance & Practicality
The Ora Good Cat 500 Ultra is built on GWM's LEMON-E platform which means it's full of high-tech sensors and is safe enough to be sold in Europe. This isn't a 'skateboard' platform, so the permanent magnet synchronous electric motor and single speed transmission are both found under the hood in place of a frunk. While that's not ideal, the good news is that the 63-kWh ternary lithium-ion battery is in a flat pack structure under the floor of the vehicle.
In isolation, one would assume this thing was the size of a Myvi, but the Good Cat's strange proportions and packaging mean that it is both larger and smaller than it appears. On the one hand it has a larger footprint than a 5-door MINI Cooper and is indeed has more usable space in the passenger compartment than that car. On the other hand, its boot size is tiny at just 228L. Strange that no further space could be extracted despite the use of a torsion beam at the rear.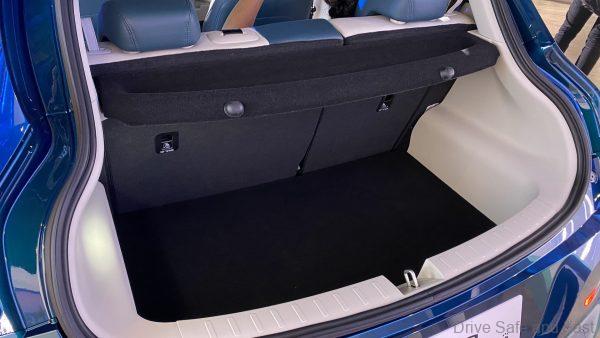 Speaking of suspension, ride and handling will surprise. It can handle the amount of power the front motor can push at. This thing weighs a lot for a C-segment hatch, but at around 1500kg, this is acceptable for a battery electric vehicle. It doesn't deliver a sporty drive, but for a bit of fun the Good Cat is actually more than competent. 143PS and 210Nm of torque doesn't read like a lot, but the delivery is instantaneous, which makes a world of difference. Objectively, it's not a sportscar… obviously. It's not even a hot hatch. That lower expectation works in its favour as it over-delivers at its price point on subjective feel. Two big weaknesses are its sub-par NVH and the lack of feedback through the steering.
DESIGN
Love it or hate it, the Ora Good Cat draws attention like nothing else on the road. It was penned by Emanuel Derta, a former Porsche designer. The inspiration for the design is clear – but why reinvent the wheel when one has a century of automotive design tropes to draw from?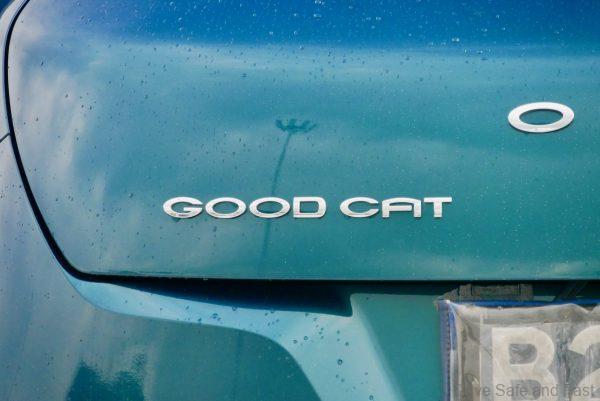 The front end is reminiscent of the Porsche 356 or maybe even the original Volkswagen Beetle, but modernized and with a smoothened and closed off face. Wheels follow a similar 1950s/60s aesthetic too. The two-tone paintwork is gorgeous – our example featured a white roof and a 'Verdant Green' body, which took on a different shade depending on the angle of the light.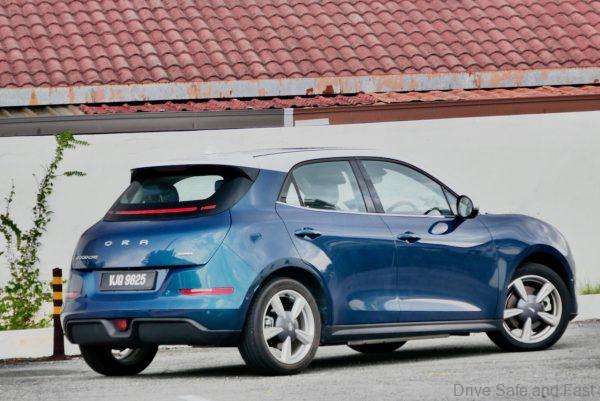 For all the retro-inspired design work, the rear section of the Good Cat looks positively futuristic. There's a segmented lightbar up top by the glass and a curvaceous boot lid. The rest of the lights are tucked away neatly in the bumper. We liked this rear end, but felt it could have looked even better with less badging.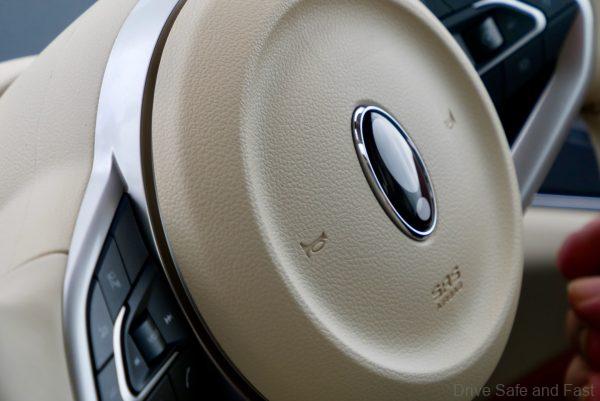 Another big design highlight is the fact that the interior is colour-matched to the body and is two-toned as well. Our unit features white plastic bits wrapped in green pleather with neat contrast stitching but we also include photos from our previous short test drive with the brown interior.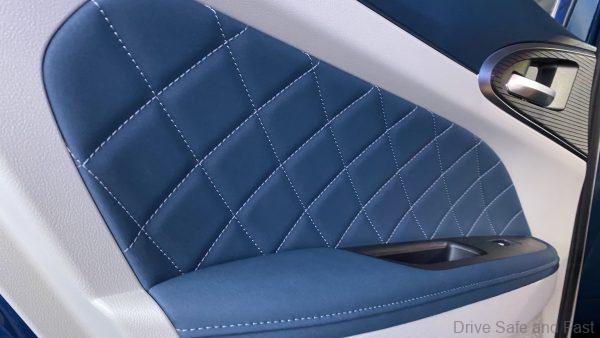 The interior look is modern and quite minimalist with very few physical buttons found anywhere. A dual digital floating screen, diamond stitching on the leather covered door cards, the expansive panoramic sunroof, and some decent switchgear give the impression of something upmarket. Under RM200,000 it's hard to find any car that can offer this much to the Malaysian customer. Other positives include the better than average legroom and wired Apple CarPlay.
Unfortunately, for all fantastic work done on the Good Cat, there are some serious flaws in its user interface that need to be addressed. The main issue is that climate controls are seriously not well thought-through. There are physical controls to turn the AC and blower on, but no physical controls to increase or decrease temperature and fan speed. You have to dig into a digital touch interface to find those settings – unacceptable in Malaysian weather.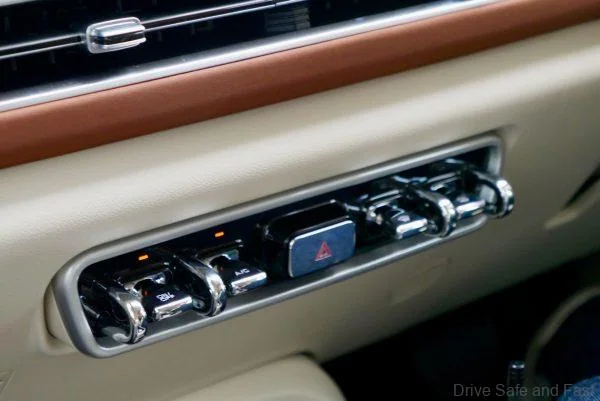 That's just the surface of the issue. If you plug a phone in for Apple CarPlay, the digital menu for climate control disappears entirely! That means you have to choose between Apple CarPlay and controlling your air conditioning. I don't think I've encountered such a design error in any vehicle I've driven.
There are other minor gripes to the digital experience that add up. The driver's instrument cluster features some user-accessible controls that are just plain unintuitive. These are accessed via context-sensitive buttons – a lot like what Proton offers on the X70. It's a pain to use and feels poorly thought-out.
Finally, there are the translation mistakes. Try to shift to 'Drive' without depressing the brake pedal and the user interface asks you to 'Break to Shift N'…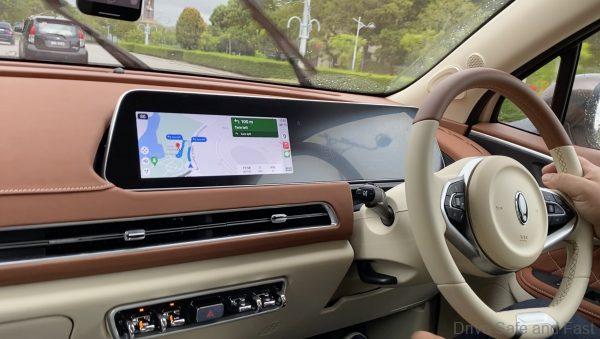 It's as if Ora put all their design points into making something absolutely beautiful while completely ignoring the fundamentals of graphical user interface design. It sullies an otherwise very attractive vehicle.
VALUE
While the mistakes are fundamentally minor, these are some of the factors that can affect customer confidence, especially for an unknown brand. I can imagine being a customer in a mall or showroom discovering these little issues and thinking "If they didn't check these basic things, imagine what complex things they missed out on".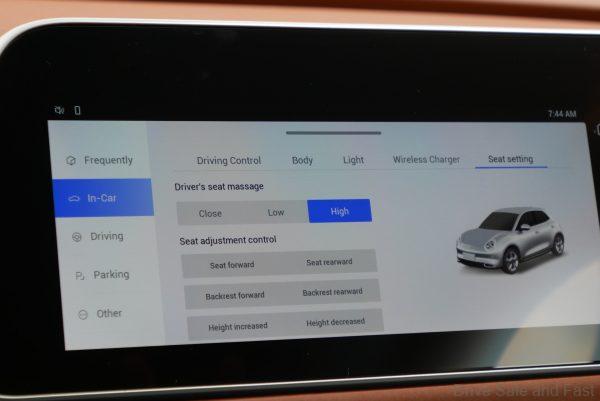 And that's a fair point. Cars are complex machines. The Chinese carmakers have learnt the craft extremely well and are on the cusp of flooding the markets with their very competent products. The Ora Good Cat is an example of what to expect from this first wave of competent products – quirky, loveable, but with some mistakes. It's a lot like Japanese cars from the 1970s. Early adopters knew to look past prejudice and benefited from value-packed vehicles that did fuel-efficiency better than the established players.
For Chinese EVs, the value is in the battery packs and the fundamental engineering quality – few other players can offer 500km of range below RM200,000 in such a package. In Malaysia, EVs are niche, novel and still impractical. They're toys, third cars, status symbols. And if that's the case for all EVs, then the Good Cat kind of makes a lot of sense. Instead of getting a MINI, get one of these instead. Use it in town and have something else for the family and interstate commutes.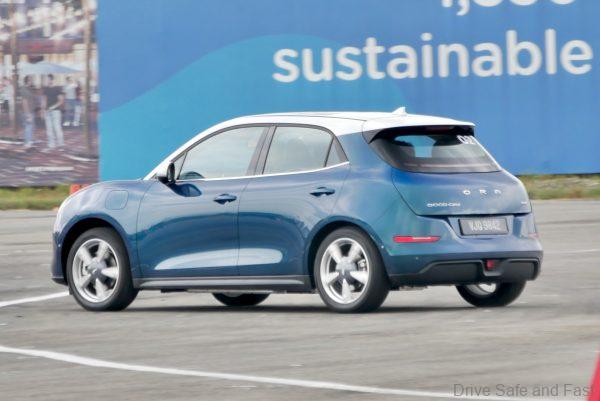 Final Thoughts
The Ora Good Cat irked me at first with its plastic construction, poorly designed digital interface, and lost-in-translation prompts. However, by the time 2 days with the car had passed it had completely charmed me. It's the kind of car that makes everyone feel good. Everyone you meet wants to talk about it and take photos of it. Yes, it is a niche vehicle and it has its minor issues, but if you're looking for an electric vehicle with good specs, a good price, an actual personality and some character, the Ora Good Cat comes highly recommended, especially in this 500 Ultra specification. This ups the range by about 100km and adds a whole suite of safety systems.
What's more, GWM Malaysia are throwing in an industry-leading 5-year, 150,000km warranty, an 8-year, 180,000km battery warranty, five maintenance services with free labour, as well as a free portable and home charger. The home charger should get you a full charge overnight, or you may use a 60kW DC Fast charger for a quick 40 minute top up.
Ora Good Cat 500 Ultra Specifications
Motor: Permanent Magnet Synchronous Electric Motor, FWD
Battery Capacity: 63.1 kWh
Range: 470km
Max power: 143PS
Max torque: 210Nm
Top Speed: 152 km/h
0-100 km/h: 7.9 seconds
Price: RM169,800