VOTY
Published on May 26th, 2023 | by Subhash Nair
0
Range Rover L460 // Luxury SUV Of The Year VOTY 2023
The Range Rover set the standard for Luxury SUVs and comes back in 2023 to claim its VOTY.
The original luxury SUV was defined way back in 1969 with the original 'Classic' Range Rover model from Land Rover. More than half a century later, the Range Rover is back as the 'L460' model in its 5th generation and is ready to redefine the luxury SUV segment.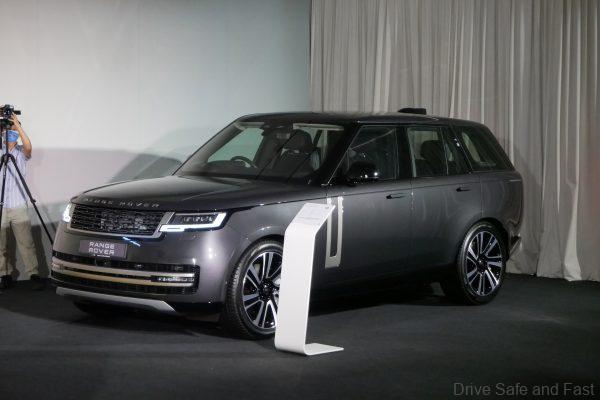 The New Range Rover showcases flush elements and precise tolerances as a signature feature. Its sophisticated appearance, crafted from solid materials, is made possible by design-enabling technologies such as flush glazing, a concealed waist rail finisher, and seamless laser-welded roof joints. Additionally, the design's success is enhanced by the unique hidden-until-lit rear lights. It's an authoritative vehicle with looks that are beyond anything the industry at large is capable of right now.
In Malaysia, the L460 comes with a 4.4L V8 twin turbo in the form of the 'P530' powertrain with a ZF-sourced 8-speed automatic and all-wheel drive system. This luxurious behemoth can accelerate from 0-100km/h in just 4.6 seconds.
ABOUT VOTY 2023
The Allianz DSF.my Vehicle Of The Year (VOTY) Award ceremony is the first and only vehicle award event in Malaysia that does not hand out paid awards, nor does it charge winners or participating brands any fee whatsoever. Winners are allowed to use the VOTY event logo free of charge in all marketing materials. Event attendees are not even charged for their seat at the award presentation. All car manufacturers that operate in Malaysia are invited to participate free of charge. All they have to do is let our judges test drive their nominated vehicles.
The nominated vehicles must have been launched in Malaysia in the last 12 months and cannot be a localised minor facelift (body-kits, stickers, wheel upgrades, etc). All judging is independent and is put down to a vote before the winners are selected. Car manufacturers are not informed if they are winning or not before the event.