Automotive
Published on May 25th, 2023 | by Subhash Nair
0
Volvo Car Malaysia Limited Time Promo Offers RM20K In Added Value!
Until the end of June 2023, Volvo Car Malaysia is offering some of the best promo packages on
the market.
When it comes to the premium car market, few brands have captured the spirit of the era as well as Volvo. This brand has gone all-in on sustainability and have distilled the high-tech luxury motoring experience. Volvo Car Malaysia (VCM) have done well to bring a wide variety of models and powertrain options to suit all tastes.
Throughout June, VCM are offering limited time promotions for all their models, including hybrid, plug-in hybrid and full-electric models.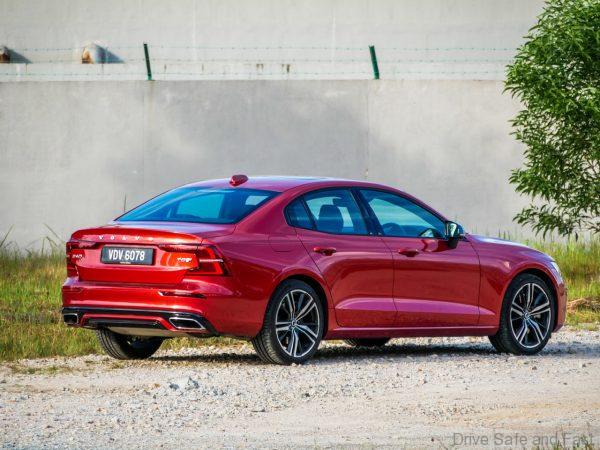 Starting with their hybrid and plug-in hybrid models, the S60, V60, S90, XC40 B5, XC90 B5 & XC90 T8, and XC60 B5 & XC60 T8 will come packaged with a Volvo Car Service Plan Plus.
For those who seek an electrifying driving experience, the XC40 Recharge Pure Electric and C40 Recharge Pure Electric are the epitome of sustainable luxury. These visionary electric vehicles are equipped with advanced technology and impressive performance. As part of VCM's May-June promotion, you'll receive a complimentary RM7,000 wallbox voucher, enabling you to install a charger for your vehicle at home.
Whether you choose a non-BEV model or one of our electric vehicles, VCM is also throwing in a complimentary 1st-year Volvo Car Insurance package, capped at RM7,000, providing you with peace of mind and valuable savings.
Hurry and take advantage of these extraordinary offers! The promotion is valid until 30 June 2023 To explore the full range of models and take advantage of this exclusive promotion, visit the official Volvo Car Malaysia website today. Unleash the luxury and innovation that only Volvo Car Malaysia can provide!
Visit Volvo Car Malaysia's website for more information and to book your test drive now!