TechTalk
Published on June 16th, 2023 | by Sounder Rajen
0
Audi Malaysia Introduces Moon Power Chargers In Malaysia
Malaysia is the first country outside of Europe to gain Moon Power technology
So Audi Malaysia, along with PHS Automotive Malaysia (PHSAM) have recently launched a new fleet of fully-electric e-tron models today and along with this exciting launch, the latter brand has also unveiled its new partnership and technology to provide more efficient and convenient electric vehicle (EV) charging.
So, PHSAM has partnered with European energy solutions provider, Moon Power to further support charging solutions for Audi e-tron owners in Malaysia. Moon Power is a subsidiary of Porsche Holdings Salzburg (PHS), and this also marks the brand's first entry in a country out of Europe.
Moreover, all Audi e-tron customers will be given the added option of purchasing Moon Power wall box chargers in 11 kW and 22 kW variants, beginning September 2023 and Each Moon Power unit undergoes strict quality control to meet the charging and safety requirements of Audi. Ensuring only the best for Audi customers.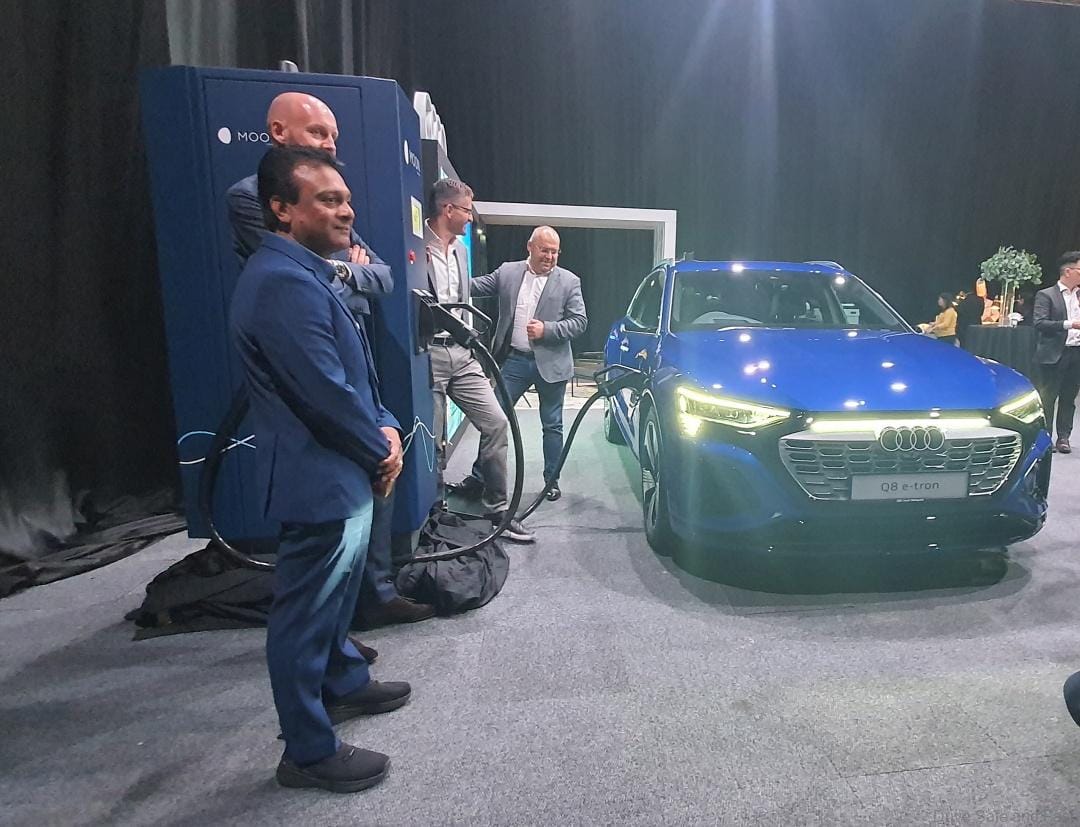 On top of that, in preparation for the launch, all three Audi Centres in Glenmarie, Setia Alam and Juru have also been fitted with Moon Power, with each Centre providing three AC 22 kW chargers and one DC 180 kW charger. These Centres will offer charging, exclusively for Audi e-tron owners too.
All Audi e-tron models also come as standard with 2 years unlimited mileage warranty, 8 years or 160,000 km battery warranty, and 5 years complimentary roadside assistance. Customers may opt for the Audi Assurance Package (AAP) for 3 additional years of warranty and 3 years maintenance at 15,000km service intervals.
While Malaysia is the first country outside of Europe to receive Moon Power, and this is great news for sure, one has to ask if this kind of technology can be adapted to all EVs regardless of brand in Malaysia soon to allow for quicker charging for all EV owners and not just Audi e-tron owners in Malaysia.
For more information on the e-tron range and Moon Power, visit the nearest Audi Centre or check out the official Audi website linked here.