Cars
Published on June 16th, 2023 | by Subhash Nair
0
Honda HR-V Turbo V Review: Little Crossover With Big Power
What the Honda HR-V Turbo lacks in space, it makes up for in dynamism.
The current generation of the Honda HR-V arrived in Malaysia last year in a number of configurations and by now you would have seen a few on the road already. This is technically the third generation of the HR-V, but Honda would prefer if you forgot the first, experimental model from 1998.
The outgoing HR-V model was extremely popular. It debuted under RM100,000, offered Civic power, spaciousness and equipment at a lower price. What's more, neither the national carmakers nor Toyota had an answer for it at the time. It's clear that conditions for this all-new HR-V are a lot tougher. Competition from all sides has come and Honda Malaysia has had to over-deliver and move upmarket to stay relevant with this product.
The first thing Honda Malaysia did was to give the market many more options than any other automaker would. There's a 1.5L naturally-aspirated motor for those on a budget. There's also a 1.5L e:HEV hybrid model for the eco-conscious. However, it's the turbocharged engine at the centre of the product stack that's the most interesting in our eyes. This is the model that earned the VOTY for Crossover Of The Year this year, and we'll share with you the reasons why.
Driving Performance
The Honda HR-V Turbo is not the first in its class to deliver forced induction, nor is it the first to double down on sporty performance in this segment. The Proton X50 has a turbocharged mill too, and the Mazda CX-30 is the most engaging crossover in this segment to drive. What sets the HR-V apart is the balance between power and handling. It has a lot of power and it knows how to deliver it so that anyone can feel like a hero behind the wheel.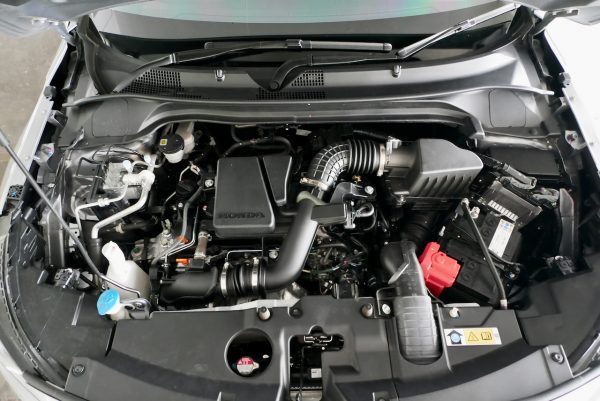 Powering this variant is the same 1.5L turbo four-cylinder from the Civic. It received some special tuning for the HR-V's chassis, but is mostly the same motor with the same CVT gearbox. With 181PS and 240Nm of torque, this is the fastest HR-V ever. It's not quite a sportscar, but everyday commuters will find that it has more than enough power. 0-100km/h takes just 8.8 seconds but fuel efficiency is respectable in regular driving.
Speed is only one half of the equation when it comes to the driving pleasure this crossover can deliver. The other half is in its steering feedback and in the tuning of the chassis. It doesn't feel at all like a B-segment vehicle when pushed. The HR-V transforms noticeably when in Sports mode with a more responsive throttle and a firmer steering feel.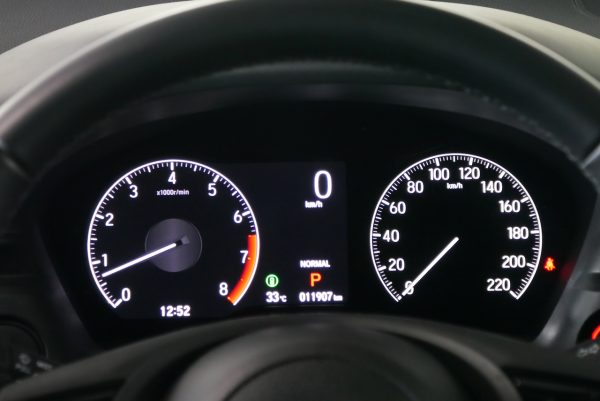 It lacks some of the nuances of the Mazda CX-30, but that's probably for the best. Some may find that Mazda takes driving a bit too seriously. The HR-V approach is still very capable and satisfying, but is more forgiving in day-to-day driving.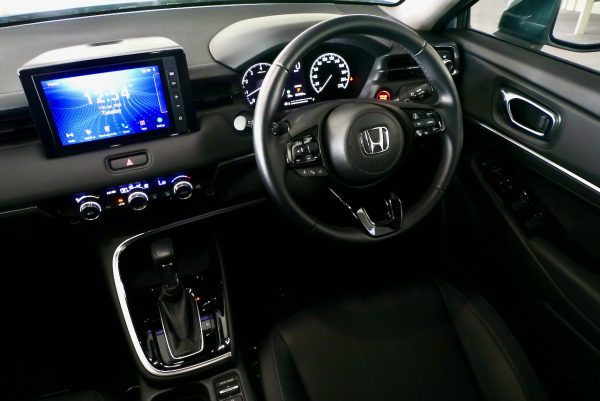 That being said, there is some room for improvement. NVH is poor here (particularly road noise) and the CVT limits just how engaging this engine can be. 240Nm of torque is about what you'd expect out of a base model 3 Series, but there's a lack of punch here and it's mostly down to the fuel-efficient gearbox choice. Like I said, it's a car that's more focused on day-to-day driving, so in the end we can accept this compromise. After all, the G-Design Shift CVT from Honda is actually one of the better ones in the market.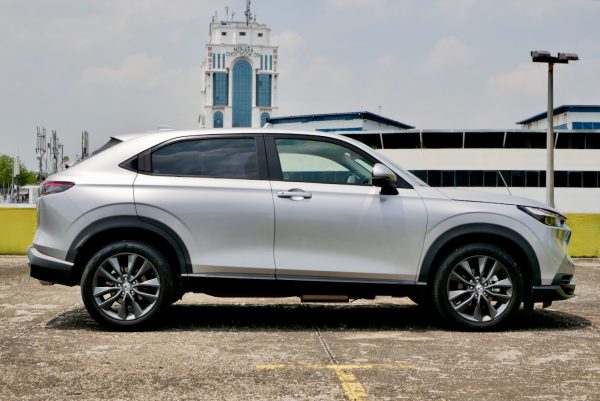 Look & Feel
While the outgoing HR-V took a crowd-pleasing approach to design, the new one is definitely gunning to divide crowds. On the one hand, it looks and feels a lot more upmarket than its chief rival, the Toyota Corolla Cross. However, it also looks a lot more derivative, taking cues from Porsche instead of sticking to a strictly Honda style guide.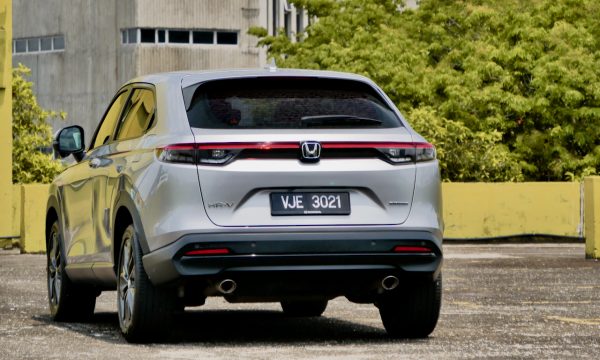 The result is a crossover that looks very fashionable, but may not appeal to all. Well, if there's one thing that has been consistent between every generation of the HR-V, it's change. This is a segment that has grown and evolved over the years and Honda isn't afraid to reinvent what the HR-V is in response to changing times. It's the same badge, but a slightly different product. And if you really think about it, what rivals Mazda and Toyota are doing is creating new nameplates to deal with changing times instead. The CX-30 and Corolla Cross are both without legacy. At least the HR-V has some familiarity to it.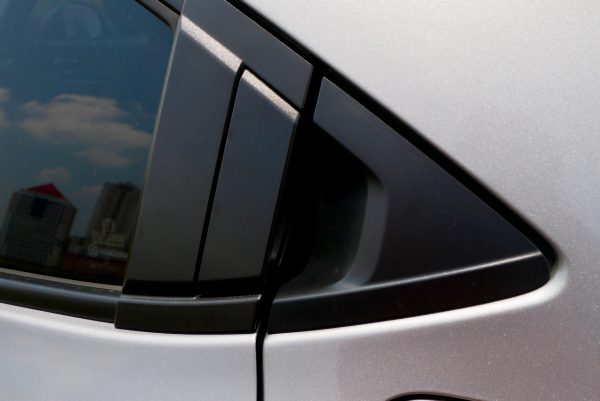 Another thing that's quite unique about Honda Malaysia's approach is that its giving each powertrain a unique look. It's more than just a rim change, you also get different exhaust tips, trim finishes, grilles and even different taillight lenses depending on what's under the hood. The turbo V spec model is our pick, but we know of many customers who much prefer the red highlights and chrome grille of the RS e:HEV hybrid model.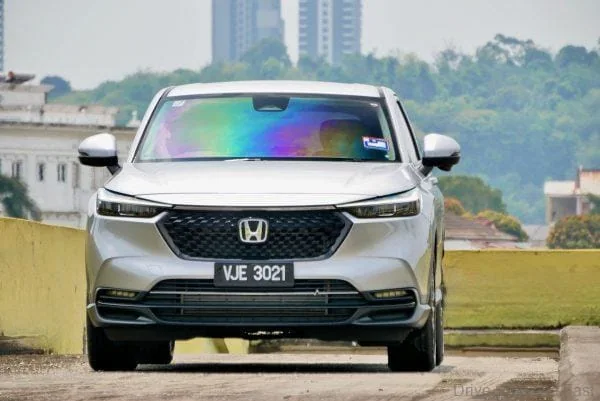 Inside, the HR-V has its pros and cons. On the plus side, entry and exit for rear passengers is actually quite good, beating out the X50 for large adults in this regard. Unfortunately it works better as a 4-seater due to the new sculpted rear seat design.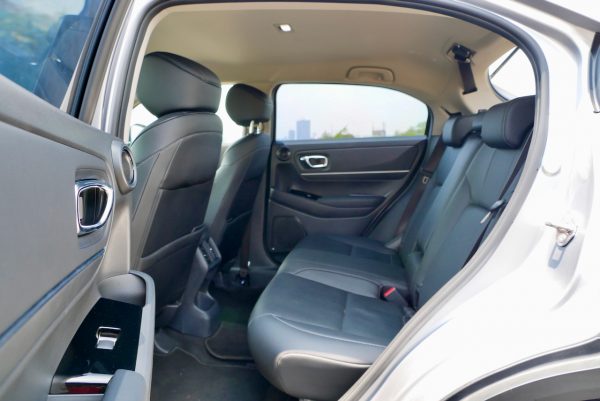 The previous model took a more benchlike approach to the rear seats.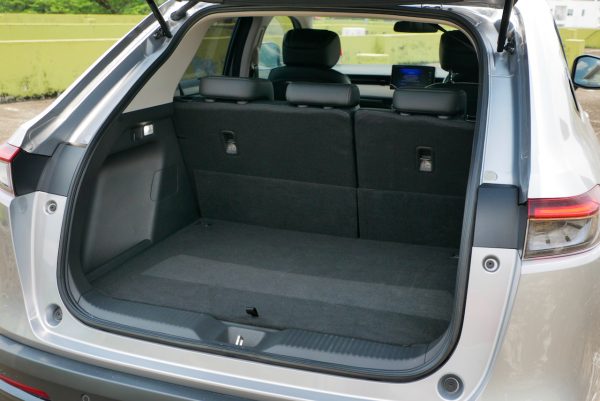 The boot's a little smaller but there's added practicality this time in the form of a tailgate-mounted tonneau cover that gets out of the way automatically.
There's no powered tailgate on the turbo models, but it's not really expected in the B-segment. However there are unexpected items that somehow made the list, like a full-sized 18" spare tyre.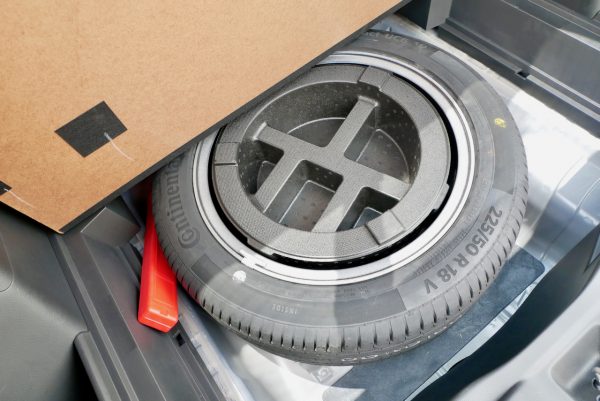 Other nice-to-haves include an Electric Parking Brake with Auto Hold, ultra rear seats that allow for flexible cargo carrying solutions, as well as rear air cond vents, which were missing on the previous HR-V.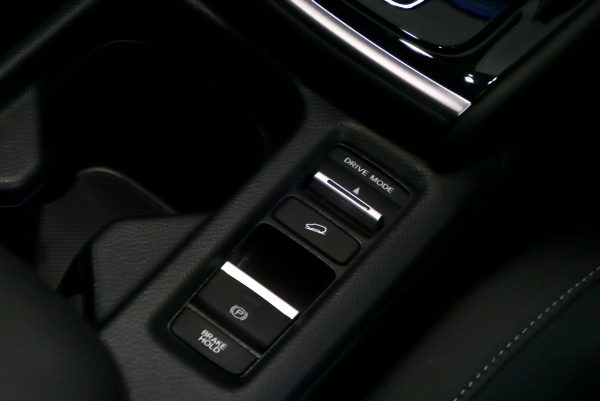 Honda Sensing is present here as well, which is definitely in line with Honda Malaysia's push for maximum safety across the entire model range.
One peculiarity of the new HR-V is the Air Diffusion System on the front corner air vents. You know how sometimes you push the side air vents out of the way when it's too cold and you end up fogging up the glass? The Air Diffusion System now lets you channel air softly through the sides to avoid this problem. It works, for sure, but we wonder if it's an important enough feature to bring to rest of the Honda lineup or if this is one-off talking point for this generation of the HR-V.
In terms of kit, there's plenty of boxes ticked by Honda on the Turbo V model. There's a semi-digital instrument cluster, a well sized infotainment unit with support for Apple CarPlay and Android Auto present, as is Honda's LaneWatch system and a reverse camera. A 360-degree parking camera and blind spot monitoring are the obvious missing pieces to the puzzle.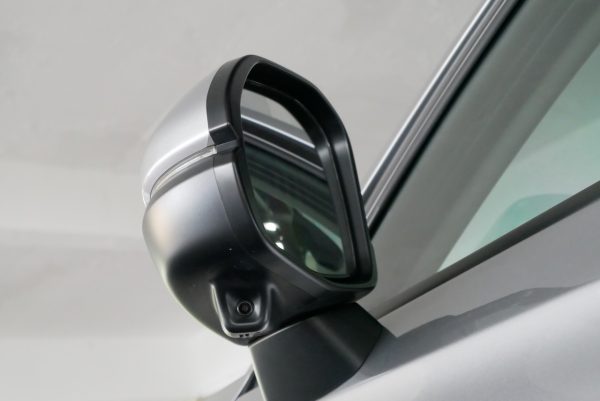 Should You Buy A Honda HR-V Turbo V Spec?
In this segment, competition between other compact crossovers is unavoidable. That being said, I think each non-national brand has found a nice little niche. Toyota have the generalist, spacious Corolla Cross. Subaru has the comfortable, rugged XV. Mazda have the stylish, driver-focused CX-30 and Honda has the powerful but easy to drive HR-V Turbo. And you know what, I think they've done a good job delivering on the performance front while making it well-rounded in general for those who don't expect to carry more than 4 at a time. RM134,800 is quite a lot for a car of this size but it is well equipped and has the performance of a much more expensive vehicle. Plus, the entire industry is shifting up car prices this year, so it's just a new normal Malaysians have to get used to.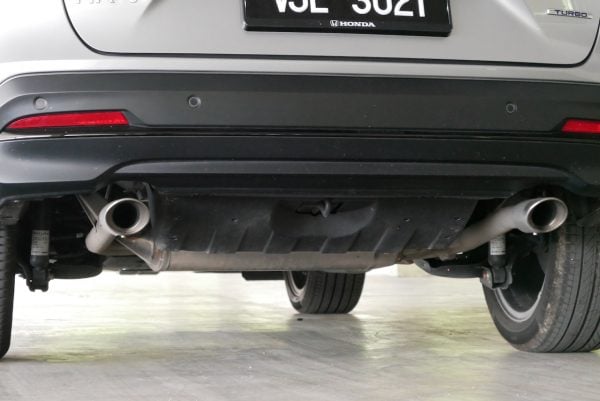 2022 Honda HR-V Turbo V Specifications
Engine: Inline-4, 16-Valve, Turbocharged DOHC, Petrol
Capacity: 1498cc
Gearbox: CVT Automatic
Max power: 174hp @ 6000rpm
Max torque: 240Nm @ 1700rpm
Top Speed: 200 km/h
0-100 km/h: 8.8 seconds
Price: RM134,800