Cars
Published on June 5th, 2023 | by Subhash Nair
0
2023 Mazda CX-30 2.0 2WD High+(CKD) Review For Malaysian Drivers
The Mazda CX-30 2.0 2WD High+ represents a driver-focused compact crossover with premium aspirations.
The COVID-19 pandemic shook the auto industry in unexpected ways. Just about a year before the pandemic, Mazda launched the new 3 and CX-30 — two sister models in the C-segment aimed at moving the brand upward on the premium ladder. These two models brought a slightly revised take on Kodo design that was bolder and almost more Italian in flavour. Bermaz brought in a number of fully-imported models with a range of engines to choose from including a variant with their new 1.8L turbo diesel.
Fast forward three years and Bermaz has finally put together a local-assembly plan for the CX-30 with a more rationalised spec list with just the 2.0L naturally-aspirated petrol engine and front-wheel drive drivetrain layout available. As before, the CX-30 is positioned as an alternative to premium compact crossovers from the likes of Mercedes-Benz, Volvo Cars, and BMW but still comes in with the base model at RM128,109 to tempt potential Honda HR-V and Subaru XV buyers away.
That being said the base model is pretty unpremium . The mid-spec models offer a more convincing level of equipment (rear air cond blowers, parking sensors, a powered tailgate) and the option of some Advanced Driver Assist Systems (ADAS). It's only on the top-spec model at RM156,109 when you get the full-blown equipment load, which includes a 360-degree parking camera, a frameless rear view mirror, additional ADAS features as well as the first sunroof on a locally-assembled Mazda model. Our test unit was the 'sweetspot' model, which was the 2nd highest in the tier, the Mazda CX-30 2.0 2WD High+.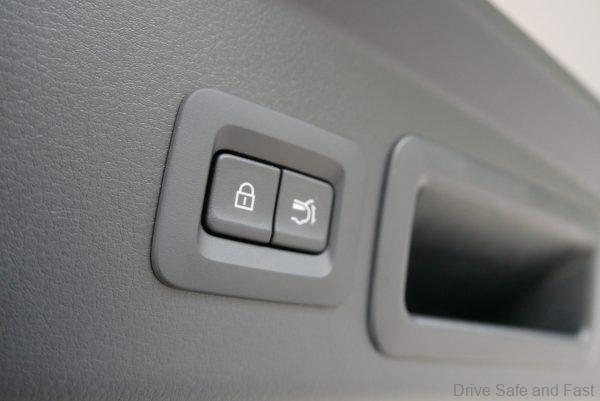 Awkward naming aside, this really does meet a good compromise between price and performance, giving customers a taste of premium without breaking the bank.
Performance
No matter which grade of the locally-assembled CX-30 you purchase, the driving feel and character will be nearly identical. They all come with the same high-compression 2.0L Skyactiv-G engine and 6-speed Skyactiv-Drive automatic. The only disadvantaged model is the base spec which comes with 16″ wheels and lacks paddle shifters. The rest come with 18″ wheels wrapped in 215/55 R18 tyres.
Behind the wheel, the CX-30 is a driver's car through and through. Kudos to Mazda for sticking to great driving fundamentals which come at the cost of ease of driving. That's right, the CX-30 is not the easiest car in class to drive, but only because it's tuned to offer the driver some resistance instead of maximum assistance. Every aspect of driver input is worth mentioning here.
Brakes can bite hard but the driver controls just how hard by the slimmest degrees. The accelerator pedal is floor-hinged, which is not something you find on any vehicle in this segment. This too enables minute control over input. The steering is taut and offers loads of feedback. Gearshifts are snappy with the paddle shifters, especially in Sport mode, giving you a taste of BMW's ZF magic but in a transversely-mounted package. Even without the paddle shifters, Mazda remains one of the only mass-market manufacturers to get the Tiptronic layout right – move the shifter up to go down a gear, and move it down to go up a gear.
These 'sportscar' like driver interfaces are great for enthusiast drivers and the CX-30 has been engineered to deliver to a reasonable degree considering its limitations in packaging. The rear torsion beam doesn't hamper the vehicle's ability to handle itself well and the 2.0L petrol engine is willing and happy to rev to redline but doesn't quite deliver the instant gratification many turbocharged models in this segment offer up. Just like a Mazda MX-5, the CX-30 is all about the experience and not about the actual speed and figures.
The downside to all of this is that the CX-30 doesn't quite excel at occupant comfort. NVH dampening is more than acceptable and there is enough space to transport four adults interstate (from my experience), but it's not the ideal in this setting. This transmission is amazing if you're looking for some fun, but it never gives the engine an opportunity to relax on the highway. The driver too may find the seat a little too small for long distance cruising though I have to commend the inclusion of lumbar support here, which is absent on some rival models. Older occupants may find ingress and egress difficult as this is a crossover with a heavily sloped roofline and not much ground clearance.
In short, the CX-30 is excellent at delivering a lot of rewarding driving, but may not be the best option for those who do a lot of long-distance driving with more than 1 other adult.
Design
Of all the mass-market Japanese car brands, Mazda has established the most identifiable and consistent design language throughout its model range. They've gone for subtle changes with generational improvements and this cuts both ways. On the one hand, a model like the CX-30 (and the current 3, to be honest) has aged well. A CKD programme can come three years after the model's introduction and the market is still more than happy to gobble it up.
The CX-30 doesn't show its age despite being introduced to our market way back in early-2020 and the same cannot be said for some other models in this segment. Another positive is that Mazda have got a better read on the premium pulse than many of its rivals.
The CX-30 comes across more like a poor man's Lexus than a rich man's Toyota. The digital animations, the warning sounds, the way systems are integrated… this is how the premium boys do it and Mazda delivers a very consistent feel throughout their product range.
The Mazda design experience is more than just about delivering a pretty face. The design is an experience that tells a holistic story, which is what's missing on just about every non-premium brand. It's subtle, but the more time you spend in a Mazda, the more you come to appreciate the finer details. Pulsing turn signals, inky-black digital backgrounds… there's a Mazda-ness to it all.
For all of Mazda's upmarket styling and timeless design decisions, there's a missing tactility to the switchgear that you would find in an actual premium compact crossover. The 'solid' thud of a shutting door isn't quite as satisfying here as it would be in an Audi Q3. Rather it's just about average in this regard, you'll feel similar buttons, knobs, and levers in the Corolla Cross or HR-V.
It's also true that the design really compromises on packaging. As I mentioned earlier, you can transport four people in here but it's not ideal. You may have to pack light. Sure, you'll have similar constraints in almost all of its competitors, but it's definitely worth noting since the CX-5 offers a more comfortable experience with similar kit, similar performance and at a similar price. If the only difference here is the sleeker design of the CX-30, then the customer really has to consider what the intended purpose of the vehicle is.
Value
Here comes to tough part for any non-national automaker with in Malaysia. With Proton taking up the sub-RM100,000 to sub-RM120,000, the rest have been forced to restrategise and focus on delivering on more than just pure value. In a sense, the CX-30 has succeeded in doing that. It is the most driver-focused compact crossover at under RM150,000. Sure, it's not as easy to drive as the Honda HR-V Turbo, but it's also a more rewarding experience behind the wheel.
What's more, it has a timeless elegance to the design that few cars in this price range can offer. With its premium looks, high perceived quality and decent equipment level, the Mazda CX-30 finds that perfect compromise for Malaysian buyers looking for something that is subjectively elevated over the competition without paying exorbitant for a premium badge. Plus, because Mazda still has to deliver value-for-money AND a taste of the premium experience, it could be argued that even at RM150K, the CX-30 is a bargain. After all, there are marques that charge double and don't even give you a spare tyre!
Mazda CX-30 2.0L 2WD High Plus Specifications
Engine: Inline-4, 16-Valve, DOHC, Petrol
Capacity: 1998cc
Gearbox: 6-speed Automatic
Max power: 162hp @ 6000rpm
Max torque: 213Nm @ 4000rpm
Top Speed: 196 km/h
Price: From RM149,409