Automotive
Published on June 22nd, 2023 | by Sounder Rajen
0
Toyota GR Supra 45th Anniversary Edition Debuts With Special Orange Colour Option
The 45th Anniversary Edition of the Toyota GR Supra will debut before 2024
Can you believe it has already been 45 years since the humble Toyota Supra has earned a reputation as a true supercar killer and an icon among sports car enthusiasts. Depending on who you ask, you will always get a different answer as to why they love the supra, so what's your story?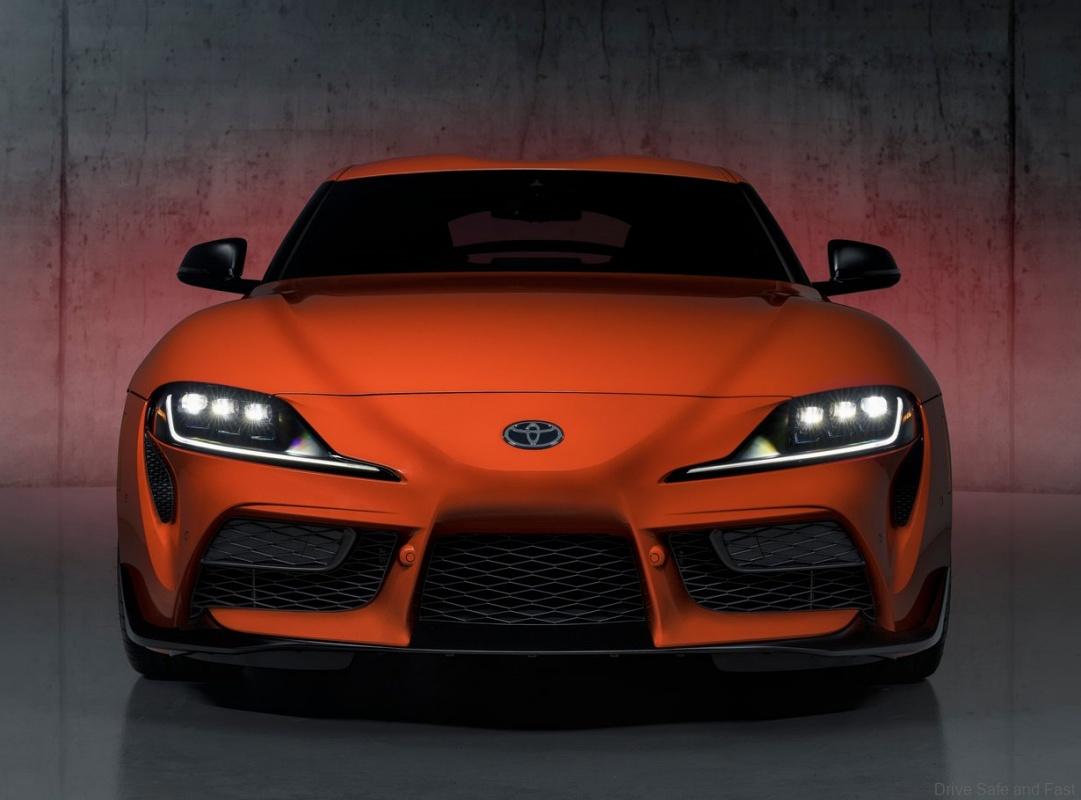 From its roots as the Toyota Celica Supra in 1979 to its current fifth-generation version as the GR Supra built in partnership with BMW, the Supra has captured the hearts of drivers with its blend of power, handling, tech, and style. For 2024, Toyota celebrates that history with an eye-catching 45th Anniversary Edition.
Moreover, as an ode to the 1990's Toyota Supra models, the Toyota GR Supra 45th Anniversary Edition will be made available in a special deep orange Mikan Blast or ice cold Absolute Zero colour. "Mikan" means orange in Japanese so this version is likely to be favoured more by the general public.
To add to the striking looks of the Toyota GR Supra 45th Anniversary Edition also features a large, manually adjustable rear spoiler that rises about three inches above the rear decklid and has an adjustment screw that allows one to change its angle and influence the amount of downforce being applied to rear wheels.
The Toyota GR Supra 45th Anniversary Edition also features 19-inch aluminum wheels finished in matte black and black painted opposite mounted brake calipers that sport a GR logo up front as well as a black side panel graphic with a cutout Supra logo that sweeps upward along the side, reminiscent of the popular Mk 4 Supra.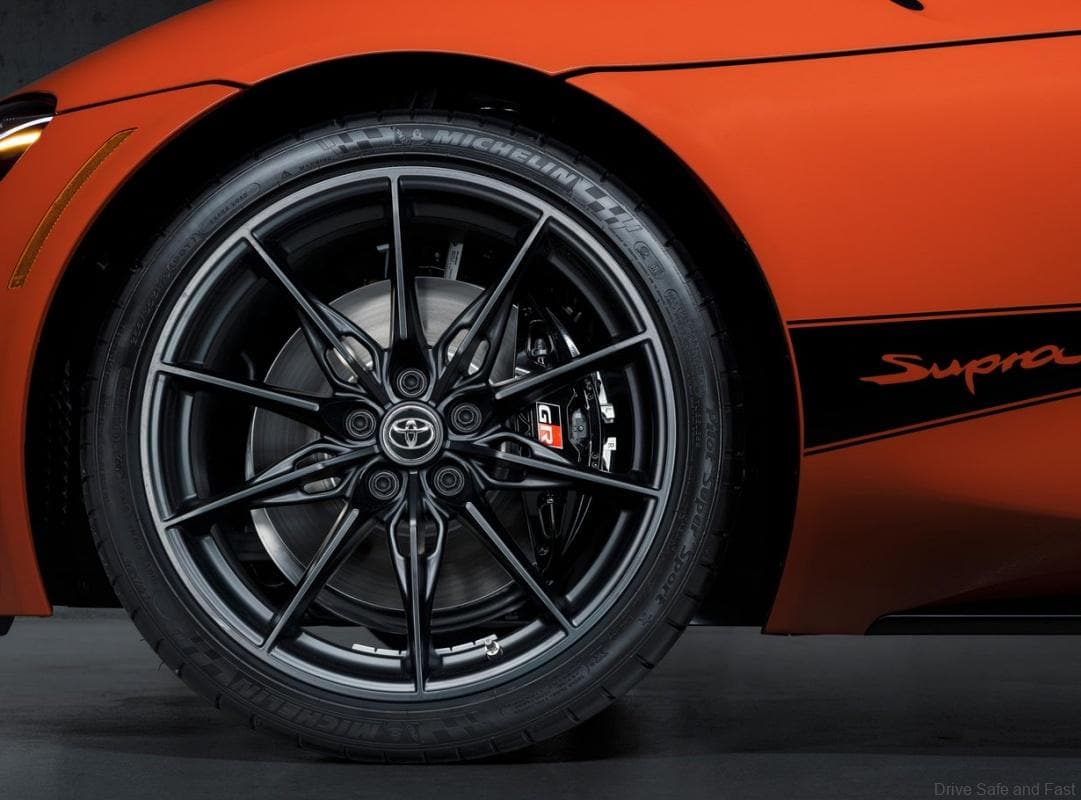 On top of that, the Toyota GR Supra 45th Anniversary Edition will be limited to 900 units, split between 450 units each in Mikan Blast and Absolute Zero. The engine will be flanked by exclusive 45th Anniversary Edition Mikan Blast strut tower braces that bear the Toyota Gazoo Racing logo.
The Toyota GR Supra 45th Anniversary Edition will be available in both manual and automatic transmission options and will be powered by the same B58 inline six-cylinder 3.0-liter turbocharged engine on all 3.0 Supra models, making 382hp and 499Nm of torque.
Additionally, the Toyota GR Supra has continued to evolve over the past four model years, with changes like increased horsepower and torque on the 3.0 models, updates to handling dynamics, the addition of a 2.0-L 4-cylinder model, and the addition of a Manual Transmission option so this new edition is another welcome addition.
In 2020 Toyota GAZOO Racing also started producing a GR Supra GT4 model for racing and the Toyota GR Supra 45th Anniversary Edition models are expected to arrive at Toyota dealerships in the fall of 2023 but not for Malaysia just yet. It is also unclear if Malaysia will receive any units but we will have to wait and see.