Cars
Published on July 1st, 2023 | by Subhash Nair
0
2022 BYD Atto 3 Extended Range Review
How did BYD make it so big in Malaysia on their first try with the Atto 3? We drive the Extended Range model and find out.
If you're a one-car garage guy, you're probably not looking at buying an electric vehicle in Malaysia. But if you're in a household with at 2 vehicles, suddenly the possibility of an EV in your garage appears. Even more so if your property is landed. For now, there are only a finite number of customers that meet these criteria, but there are more and more EV products entering our market, and many of them are actually still pretty pricey despite the ongoing excise duty exemption.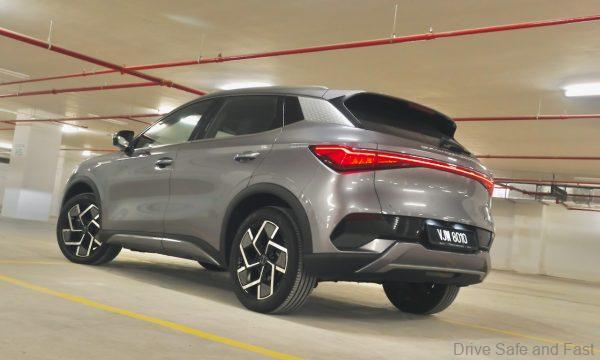 Enter BYD
The first entry from BYD in Malaysia is the Atto 3. This came right after Chinese rival Great Wall Motor launched the Ora Good Cat in our market. Needless to say, BYD undercut their competition by offering similar pricing but higher specifications on a product.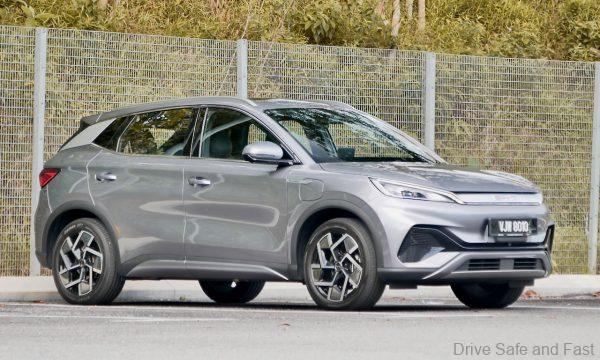 That being said, I personally felt that the Good Cat was more dynamic, more fun, and more characterful than the BYD Atto 3. So why is it that every time I drive around the Klang Valley, I see at least one Atto 3, but the Good Cat remains more elusive than Porsche 911s?
BYD Brand Appeal
It's impossible to deny brand power in Malaysia. BYD has inherently wider appeal and more international renown. After all, it's widely known that BYD had Warren Buffett backing them while 'Ora' is a pretty niche, female-leaning, feline-centric brand that has been built from scratch by Great Wall Motor.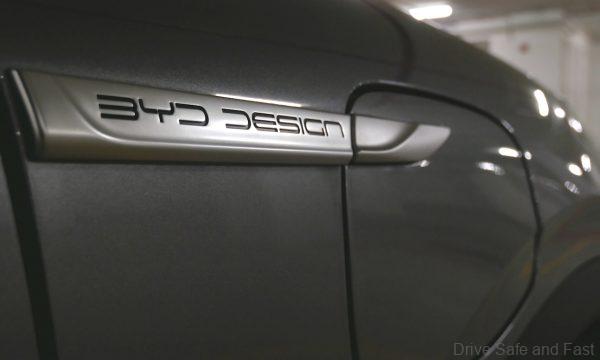 This Chinese car company has been making global headlines over the last few years. Going from the target of Elon Musk's derisive laughter to being his company's biggest rival (and battery partner). BYD in Malaysia entered last year with Sime Darby Motors taking care of distributorship and aftersales through a new subsidiary, Sime Darby Beyond Auto. They actually reduced the size of their BMW/MINI Auto Bavaria showroom at Sime Darby Motors City Ara Damansara to accommodate BYD, which shows just how committed they are to the brand.
But the brand may not appeal to all. Yes, it's mostly well-deserved. This is one of the few car manufacturers that designs and builds its own EV batteries. On the flip side, some may find aspects of its marketing a little tacky. For one, 'BYD' didn't originally stand for 'Build Your Dreams' but instead came from the company's name, Biyadi. It's not in good taste to make fun of names. However, it's not something we should avoid talking about for fear of hurting feelings. That being said, going from 'Biyadi' to 'Build Your Dreams' is a lot less sexy than going from 'SS Cars' to 'Jaguar'. I think that much can be agreed upon. Personally, I just find it a bit strange that an entire 15-character statement is emblazoned across the tailgate of the Atto 3.
Practical All-Around
The BYD Atto 3 isn't the largest vehicle out there but it's certainly a more practical vehicle than the Good Cat.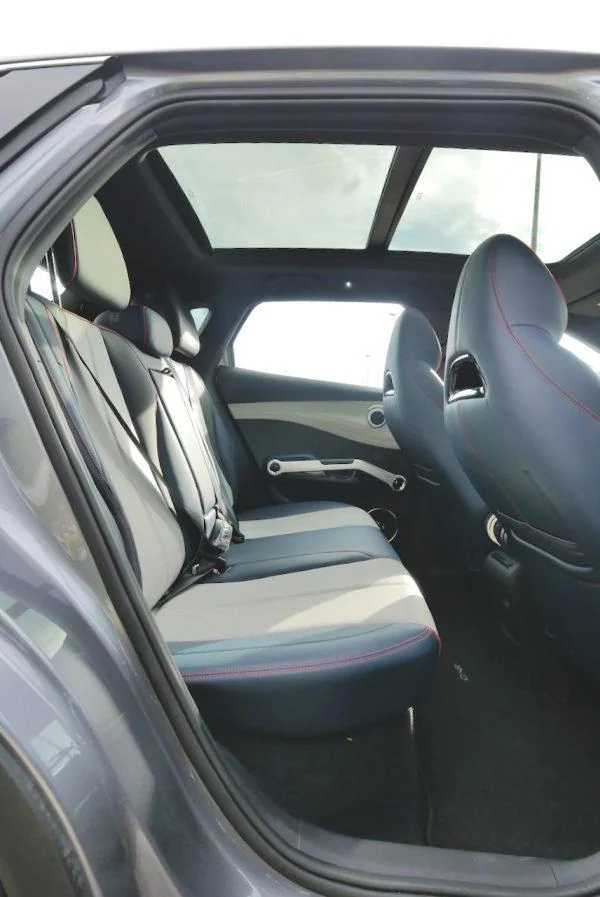 It seats 5 comfortably with a flat rear floor and the boot space is actually usable, which is more than can be said about the Good Cat.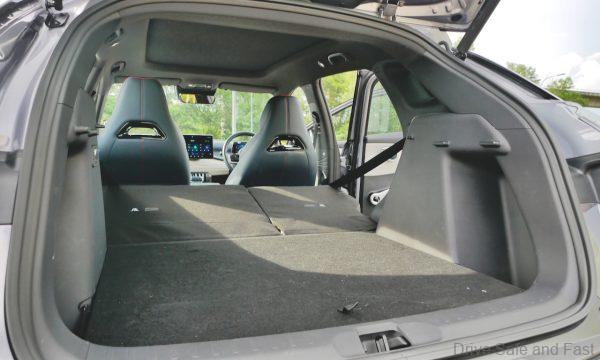 Rear seats can be folded down for even more cargo space with an almost flat floor. Plus, all of the charging paraphernalia can be hidden under the boot floor.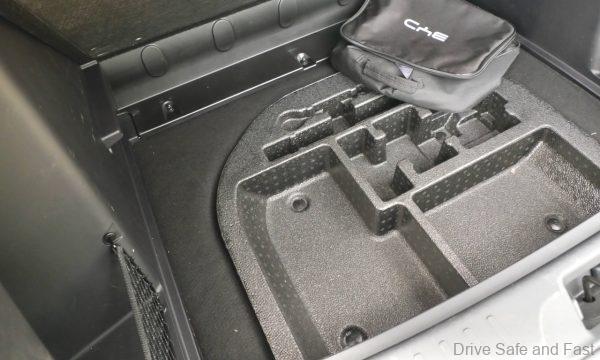 Alternatively, the boot floor can be lowered for more cargo space. There are even pockets on the side of the boot to store items.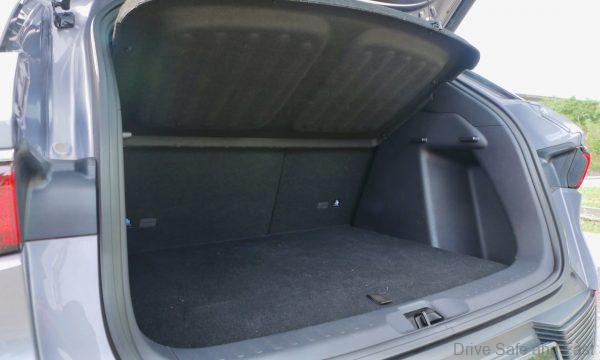 Plus, the tailgate is powered and there are both USB-A and USB-C charging ports behind and in the front.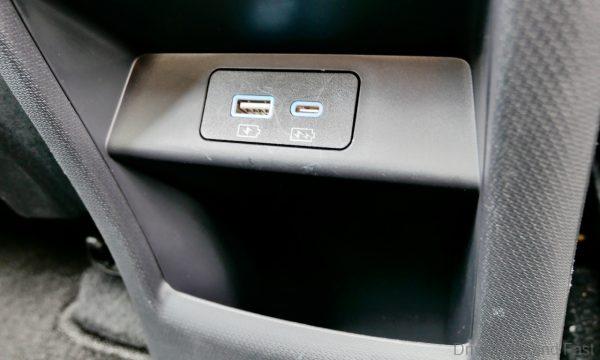 That's an approach that premium brands don't even bother doing.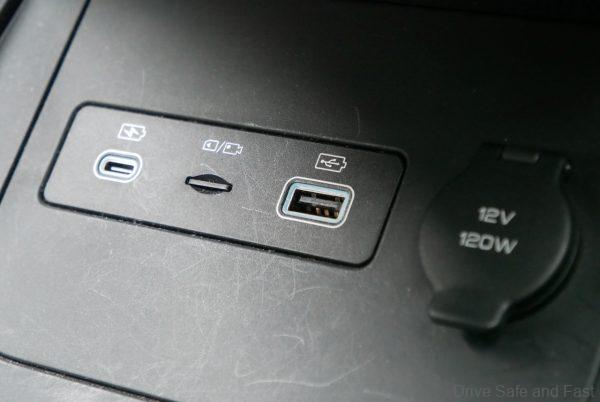 Taken altogether, the Atto 3 is just plain more utilitarian than its competition at this price.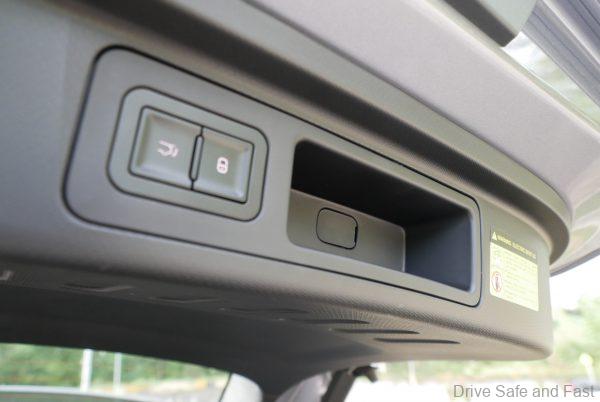 Bold Design Choices
While I have to say the Good Cat has a more iconic and characterful design, the Atto 3 still manages to impress. It feels like the designers went out of their way to do things differently wherever possible.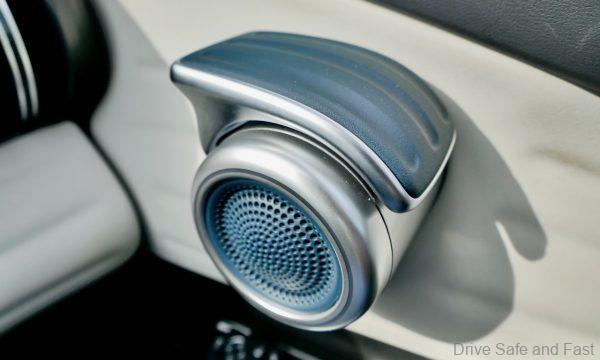 Here are just a few of the design quirks of the Atto 3:
The door handles wrap around the door-mounted tweeters
The infotainment system rotates from portrait to landscape mode
The tiny digital instrument cluster moves with the steering column
The door bins feature playable 'guitar strings'
The air cond vents are designed to look like dumb bells
The blue-orange-white colour combo looks like nothing else out there
The gear selector looks like it's from an airborne vehicle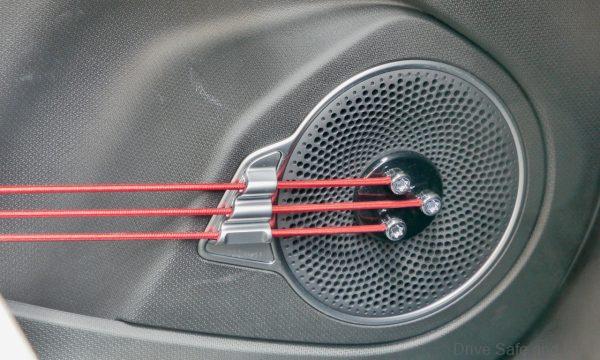 Plainly, the designers were trying their utmost to differentiate the product and give customers something to think about at the showroom.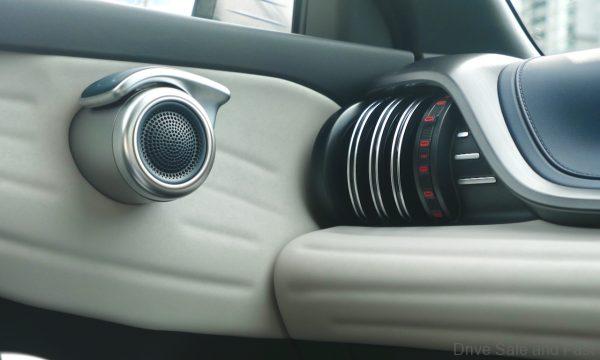 Normally, one or two talking points are enough for a new product to capture the public's imagination but BYD decided to go all-in. They've even given the Atto 3 a full RGB ambient lighting system.
Many clearly appreciate the effort. Some may find the design aesthetic to be a little too alien or 'bio-mechanical' for comfort.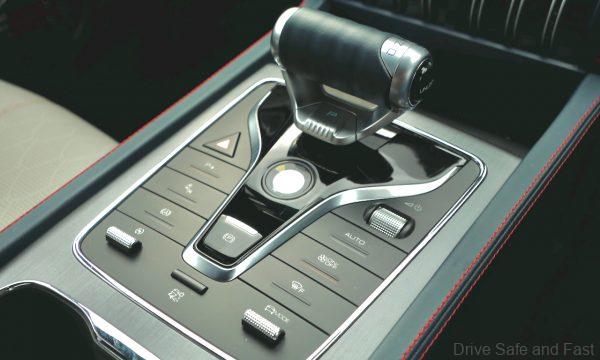 Personally, I think the biggest drawback of this interior is how it will age. It's plenty trendy but not exactly a timeless design.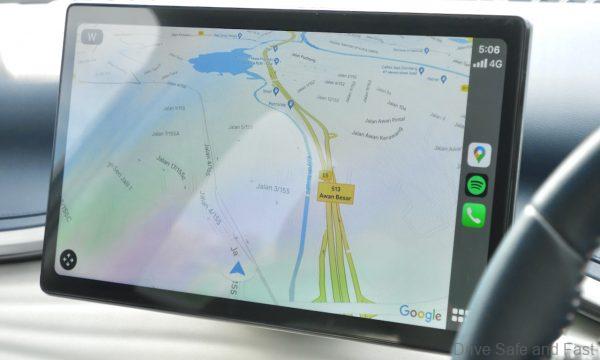 Handsome From The Outside
While the interior is a bit divisive, there's no denying that the Atto 3 is handsome from the outside. Other markets, like Singapore, may remember an earlier BYD, Malaysia's first impression of this brand is just plain impressive. The Atto 3 comes with bold styling normally reserved for the most premium of car brands.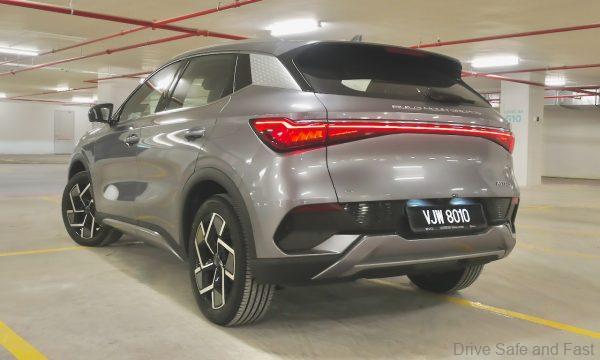 Sure, from some angles it can come across as a bit derivative. The taillights, for instance, look like they're lifted directly off a Lexus UX. On the whole, I think a little bit of imitation is fine especially when it's largely done right. BYD caught on to the whole light strip phenomenon pretty quickly and it's probably the most identifiable
Just like the Proton X50 and Ora Good Cat the BYD Atto 3 shows a kind of design maturity in Chinese vehicles that came out of nowhere and that the market tends to appreciate. It doesn't even look like there were corners cut to achieve this design as surface work and panel gaps are impeccable. This is a lot like when Chinese smartphones started to rival Korean and American rivals. Once it happens, there's no going back.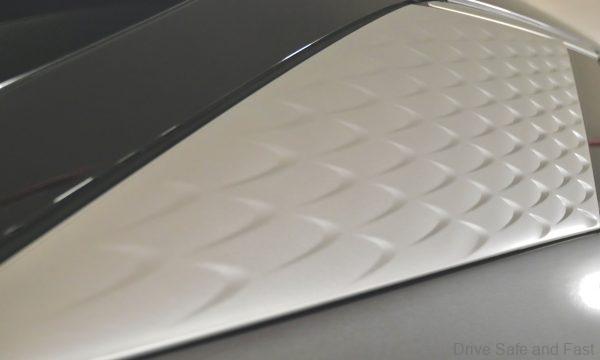 Relaxed, Comfortable Driving Character
Almost every electric vehicle on sale today has the same driving character to it. They're almost universally come with the same layout – with a heavy battery in the floor and a motor delivering loads of torque instantaneously. While every brand has its own unique chassis, most end up going down very similar paths when it comes to the feel of the car. Invariably, most settle on a kind of a more dynamic chassis set-up and use a lot of electronic and mechanical wizardry to deal with the high loads.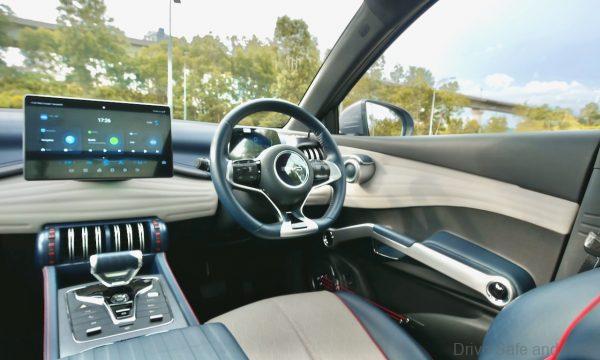 The BYD Atto 3 was significantly different from its peers. It presented a very relaxed driving experience that centred on straight-line comfort, much like many vehicles that were specifically designed for Chinese highways with no curves or bends to them. In a way, this is really refreshing as it leans into the inherent quietness and effortlessness of EV driving character.
Objectively Good Value
The max spec Atto 3 is just a little bit cheaper than the equivalent Ora Good Cat but you're still getting more bang for buck with the BYD. You're getting a bigger vehicle with more equipment, significantly more power and torque, slightly better charging performance.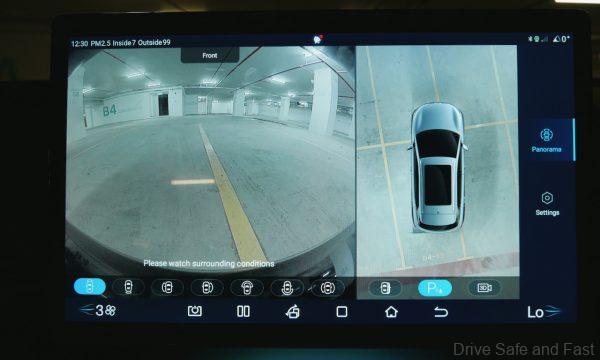 It loses out on maximum driving range, but only by a small (4%) difference. The Atto 3's suspension setup is also genuinely more comfortable, which would appeal to an older demographic – the kind with landed property and enough disposable income to even consider an EV. It's no surprise that this new entry is as popular as it is in Malaysia.
BYD Atto 3 Extended Range Specification
Motor: Single Permanent Magnet Synchronous Motor (FWD)
Range: 480km
Charging Speed: 80kWh max (45 minutes)
Max power: 204PS
Max torque: 310Nm
Top Speed: 160 km/h
0-100 km/h: 7.3 seconds
Price: RM167,800