Automotive
Published on July 12th, 2023 | by Subhash Nair
0
Sime Darby Motors Expands BYD Electric Vehicle Dealership Network in Malaysia
The BYD dealership network in Malaysia is now 21 strong with the latest appointments by Sime Darby Motors.
Tapping into the vast prospects of the fast-growing electric vehicle (EV) market, Sime Darby Motors, the sole distributor of BYD vehicles in Malaysia, has further strengthened its EV foothold by expanding its dealership network. With the recent appointment of 14 dealer partners, Sime Darby Motors, along with Sime Darby Beyond Auto, now boasts a total of 21 BYD dealership outlets across Malaysia. This significant expansion comes before the launch of their second and third EVs in Malaysia, the BYD Seal and Dolphin.
Commemorative Dealer Signing Ceremony at BYD Headquarters
The appointment of the dealer partners was celebrated during a group dealer signing ceremony held at the BYD Headquarters in Shenzhen, China. During the ceremony, Jeffrey Gan, Managing Director of Sime Darby Motors Retail & Distribution Southeast Asia, Hong Kong, and Macau, signed the agreement with each of the dealer owners. The event was attended by Liu Xueliang, General Manager of BYD Asia Pacific Auto Sales Division, Eagle Zhao, Managing Director of BYD Malaysia, and the BYD team.
Insights into BYD's Impressive R&D Capabilities
As part of the ceremony, the new dealer partners were given the opportunity to take a tour of BYD's Headquarters, providing them with valuable insights into the company's impressive research and development (R&D) capabilities. They also had the chance to explore BYD's dynamic range of cutting-edge innovative products, further solidifying their confidence in the brand.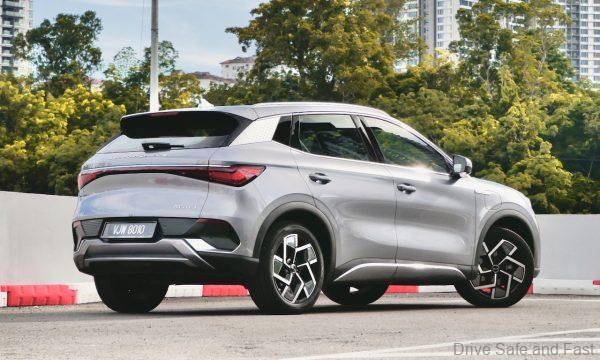 Rapid Expansion Reflects Confidence in EV Prospects
Jeffrey Gan, Managing Director of Sime Darby Motors Retail & Distribution Southeast Asia, Hong Kong, and Macau, expressed his excitement about the rapid expansion, stating, "This announcement marks another milestone as it has only been six months since we launched BYD in Malaysia, and today, we have 21 dealership locations lined up to meet rising EV demand. This indeed demonstrates our confidence in EV prospects in Malaysia's automotive industry while ensuring that we are well-equipped to serve the market."
Driving the Industry Towards a Greener Future
Eagle Zhao, Managing Director of BYD Malaysia Sdn Bhd, emphasized the significance of the partnership, saying, "This agreement between Sime Darby Motors and BYD is yet another step forward in the automotive green revolution and is indicative of the changing dynamics of the industry. As the partnership progresses, we expect to provide further technological advancements and consumer experience, driving the industry towards a greener, more efficient, and sustainable future."
Expanded Service Network for BYD Customers
With the expansion of the BYD dealership network in Malaysia, customers looking for sales and aftersales services will now have access to a broader range of options. The newly appointed dealer partners are ready to cater to the needs of BYD customers across the country. Whether it's purchasing a new electric vehicle or seeking professional maintenance and support, these dealership outlets will ensure a seamless and convenient experience.
Here's the full list of BYD outlets in Malaysia
No.
Operator
Company Name
Location
State
Status
1
SDM
Sime Darby Beyond Auto
TREC
Kuala Lumpur
In Operation
2
SDM
Sime Darby Beyond Auto
Gurney Plaza
Penang
In Operation
3
SDM
Sime Darby Beyond Auto
Ara Damansara
Selangor
In Operation
4
SDM
Sime Darby Beyond Auto
Midvalley Southkey
Johor
In Operation
5
Dealer Partner
Sisma Auto (KL) Sdn Bhd
Glenmarie
Selangor
In Operation
6
Dealer Partner
Millennium Autobeyond
Cheras
Kuala Lumpur
In Operation
7
Dealer Partner
Lee Motors(i) Sdn Bhd
Sungai Petani
Kedah
In Operation
8
Dealer Partner
Wing Hin Venture
Balakong
Selangor
In Operation
9
Dealer Partner
Be Drive Auto Sdn Bhd
Setia Alam
Selangor
In Operation
10
Dealer Partner
Sing Kwung Motors Sdn Bhd
Malacca City
Melaka
Coming Soon
11
Dealer Partner
Hong Thai Motor Trading Sdn
Bhd
Alor Setar
Kedah
Coming Soon
12
Dealer Partner
Iroll EV Sdn Bhd
Butterworth
Penang
Coming Soon
13
Dealer Partner
Millennium Autobeyond Sdn
Bhd
Kayu Ara, PJ
Selangor
Coming Soon
14
Dealer Partner
Millennium Autobeyond Sdn
Bhd
Seremban
Negeri Sembilan
Coming Soon
15
Dealer Partner
Macinda EV Sdn Bhd
Kuantan
Pahang
Coming Soon
16
Dealer Partner
EV Supreme Sdn Bhd
Batu Pahat
Johor
Coming Soon
17
Dealer Partner
Regas EV Auto Sdn Bhd
Kuching
Sarawak
Coming Soon
18
Dealer Partner
Regas EV Auto Sdn Bhd
Kota Kinabalu
Sabah
Coming Soon
19
Dealer Partner
Goh Brothers Cars Sdn Bhd
Ipoh
Perak
Coming Soon
20
Dealer Partner
Denver Auto Sdn Bhd
Butterworth
Penang
Coming Soon
21
SDM
Sime Darby Beyond Auto
Tebrau
Johor
Coming Soon