Watches
Published on July 3rd, 2023 | by Subhash Nair
0
Hummer Lux HM1025 Limited Edition Is Yours For RM1,388
Hummer Lux HM1025 Limited Edition is for watch wearers who are fans of heavy-duty vehicles.
If you're a person who seeks adventure and commands the road, the Hummer Lux Limited Edition, HM1025 watch is the perfect statement piece for you.
Freshly released and meticulously designed, this automatic timepiece caters to urban warriors who appreciate the fusion of automotive inspiration with exceptional craftsmanship. The watch proudly inherits the distinctive Hummer design DNA, drawing inspiration from the rims of heavy-duty vehicles.
The Hummer Lux Limited Edition, HM1025 watch collection offers six captivating colorways, each with its own unique charm. The carefully curated color palette ensures that every owner can find their ideal choice.
The available color combinations include black/green & green/gunmetal, black & rose gold, blue/red & rainbow, black & yellow, brown/khaki & gunmetal, and black & red. These options provide a diverse range to suit different styles and preferences.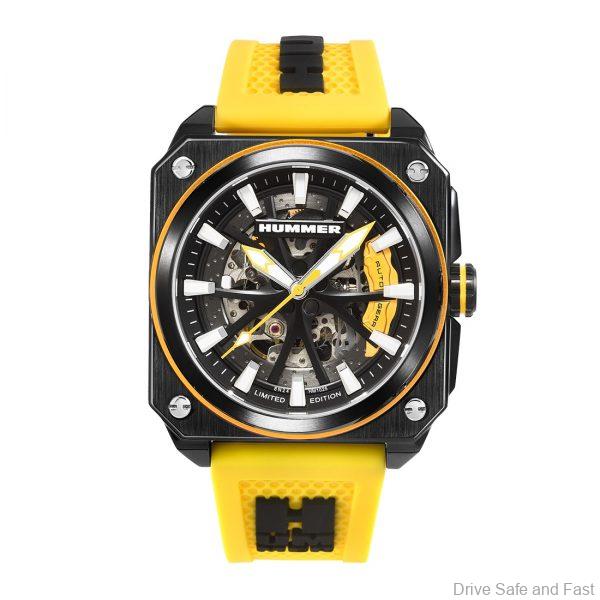 Powering this remarkable timepiece is a Japanese movement renowned for its precision and reliability. The watch features a mineral glass crystal that showcases the intricate dial and skeletonized movement, allowing you to appreciate their beauty fully.
Flipping the watch over reveals the caseback through the anti-reflective coated mineral glass, offering another perspective on the internals and the rotor that winds the automatic movement. Notably, the rotor has been ingeniously designed to mimic the look of a steering wheel, further enhancing the watch's automotive appeal.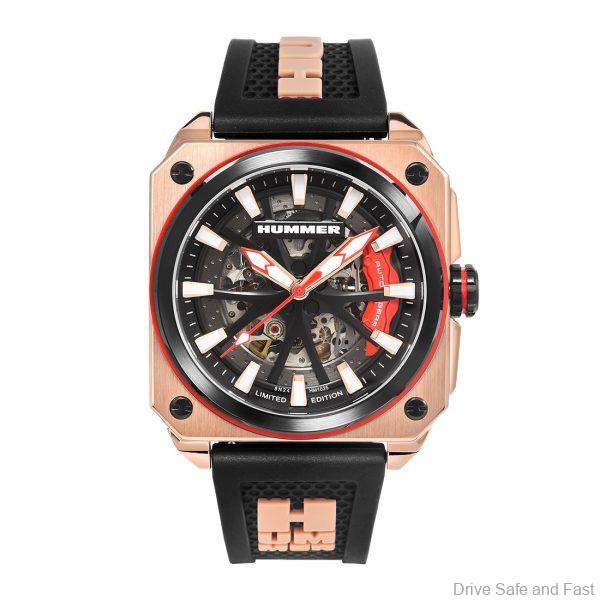 In addition to telling time with utmost accuracy, this exceptional movement offers hacking and winding capabilities. These functions can be easily accessed through the large knurled crown, providing convenient control over your timepiece.
The stainless-steel case measures 44mm x 53mm, ensuring durability, and offers water resistance up to 50 meters. Completing the watch's ensemble is a comfortable rubber strap adorned with a matching steel buckle, providing a secure and stylish fit.
Don't miss out on the opportunity to own your very own Hummer Lux Limited Edition, HM1025 watch. With each colorway being produced in a limited run of just 888 pieces, this timepiece offers exclusivity and distinction. As an added bonus, each watch comes in a special rectangular wooden box embossed with the iconic Hummer logo, ensuring that your precious timepiece is protected in style.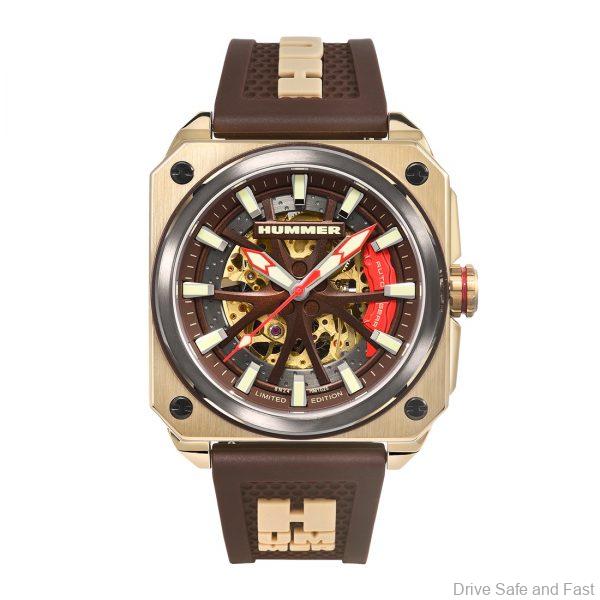 You can find Hummer Timepieces at Solar Time boutiques, www.solartime.com, and other reputable watch retailers across the country. The retail price for the Hummer Lux Limited Edition, HM1025 watch is RM 1,388, offering incredible value for a timepiece of such exceptional design and quality.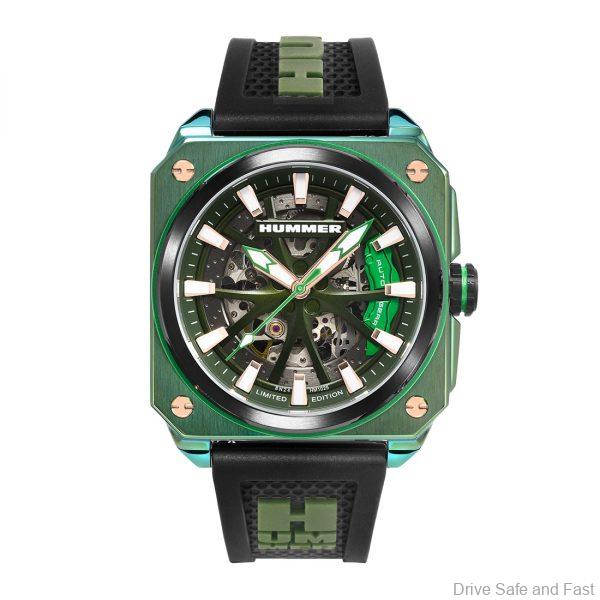 Embrace your adventurous spirit and make a bold statement with the Hummer Lux Limited Edition, HM1025 watch. Experience the perfect fusion of automotive inspiration and exceptional craftsmanship on your wrist today!