News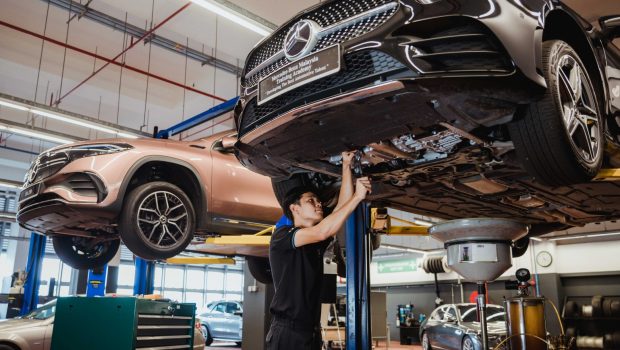 Published on July 5th, 2023 | by Sounder Rajen
0
Mercedes-Benz Apprenticeship Program 2023 Now Open For Applications
Experience a comprehensive apprenticeship with Mercedes-Benz Malaysia now
By now we all would have heard about the staggering number of graduates left jobless as Malaysia, much like many other countries, simply cannot keep up with the number of new graduates looking for jobs. This matter becomes far worse when one remembers many of these young adults are now in debt due to student loans, well Mercedes-Benz Malaysia has a much more beneficial and viable alternative.
Mercedes-Benz Malaysia Training Academy's Advanced Modern Apprenticeship program for 2023 is now officially accepting applications. The programme offers a platform for aspiring young Malaysians to kickstart their careers as Passenger Car Technicians with one of the world's most prestigious companies.
Moreover, Edmin Naidoo, Vice President of Customer Services, Mercedes-Benz Cars, Malaysia & SEA II said, "In light of the ever-evolving technology within our Mercedes-Benz vehicles, the preparation for Battery Electric Vehicle transformation and integration into our Dealer Network, further encourages us to develop and nurture our skilled workforce to meet the increasing demand."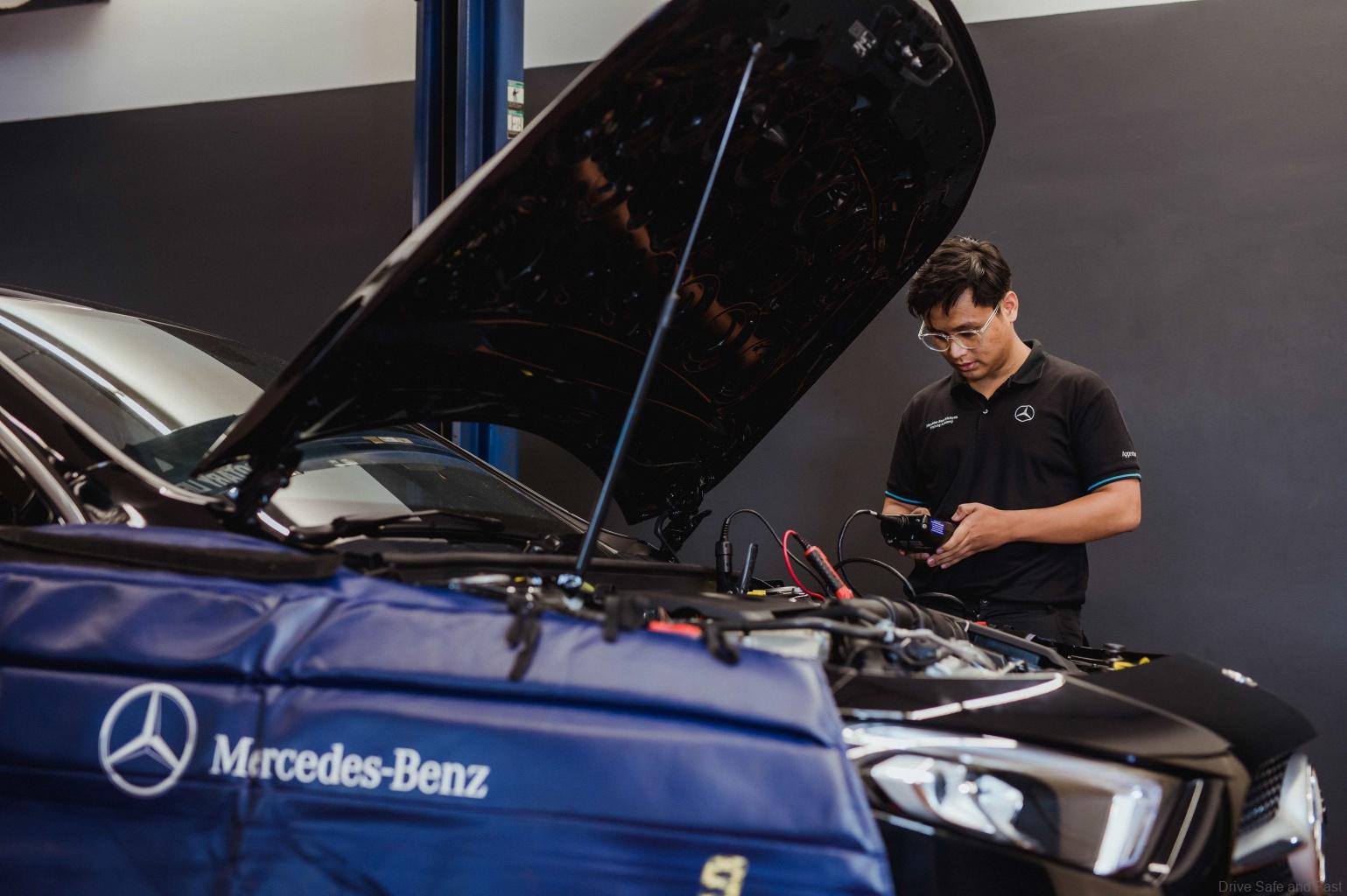 "By utilising our exclusive educational platform, which includes world-class state-of-the-art training facilities and rigorous guidelines, we can nurture certified Mercedes-Benz professionals who will contribute to our network and ensure the delivery of exceptional customer experiences." He added.
Since 1984, Mercedes-Benz Malaysia's Training Academy has produced over 900 apprentices who now serve in various positions across different specialisations within the brand's authorised dealer network. The program has been receiving an average of 500 applicants annually since 2017, and this many people cannot be wrong, so clearly, this apprenticeship works.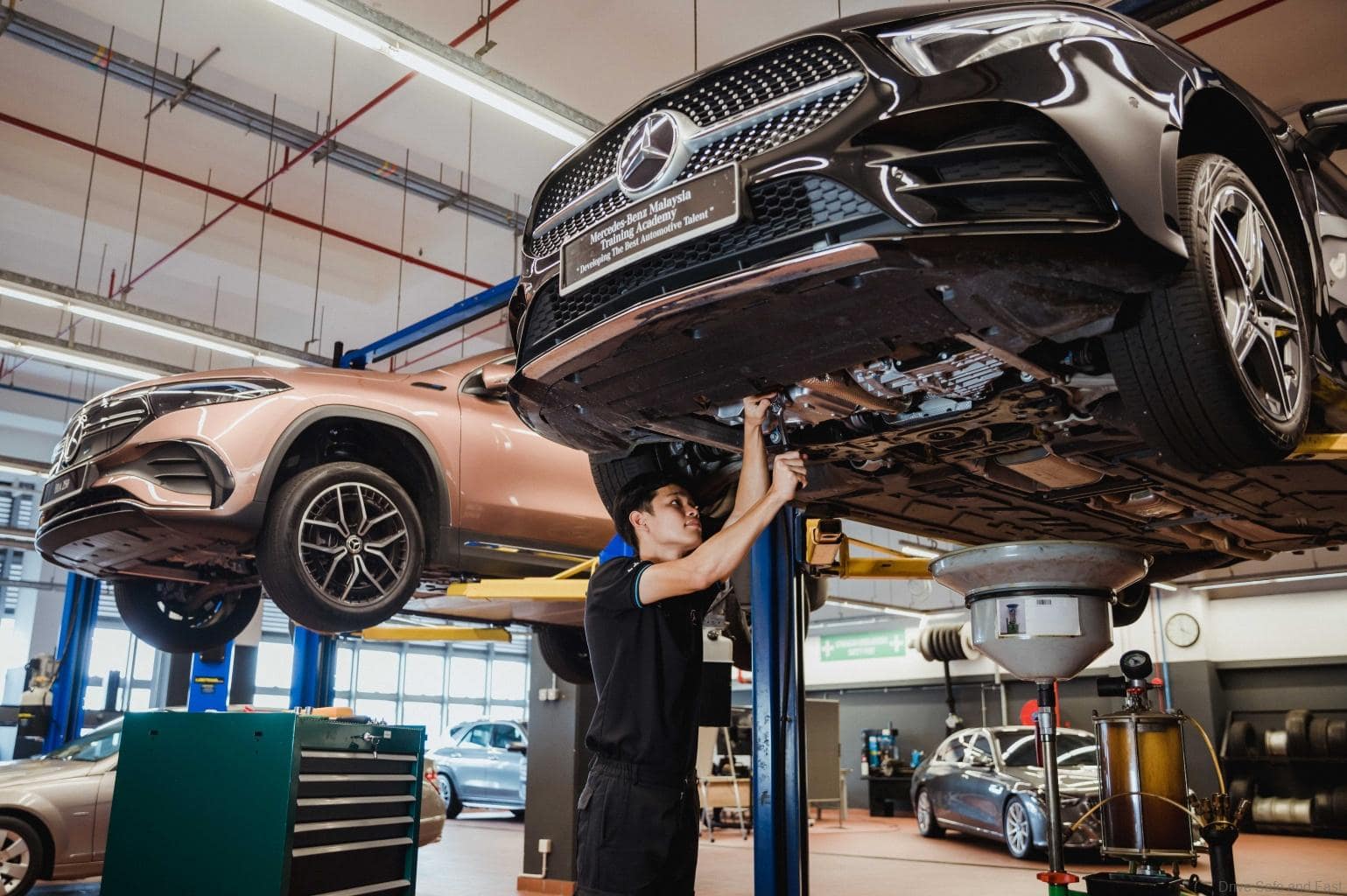 On top of that, the three-year apprenticeship course covers a comprehensive curriculum aligned with globally approved syllabuses and training guidelines established by Mercedes-Benz Global Training, incorporating Mercedes-Benz Competence elements to ensure continuous development as well as International Qualifications up to Level 3. It is also acknowledged by the Department of Skills Development under the Ministry of Human Resources.
As part of Mercedes-Benz's global strategy and focus on electric vehicles, the brand has also introduced a new profile for the Electric Vehicle Specialists, known as Qualified High-Voltage Technician (QHV) as an additional module to train and prepare talents for the future demands of tomorrow's mobility landscape.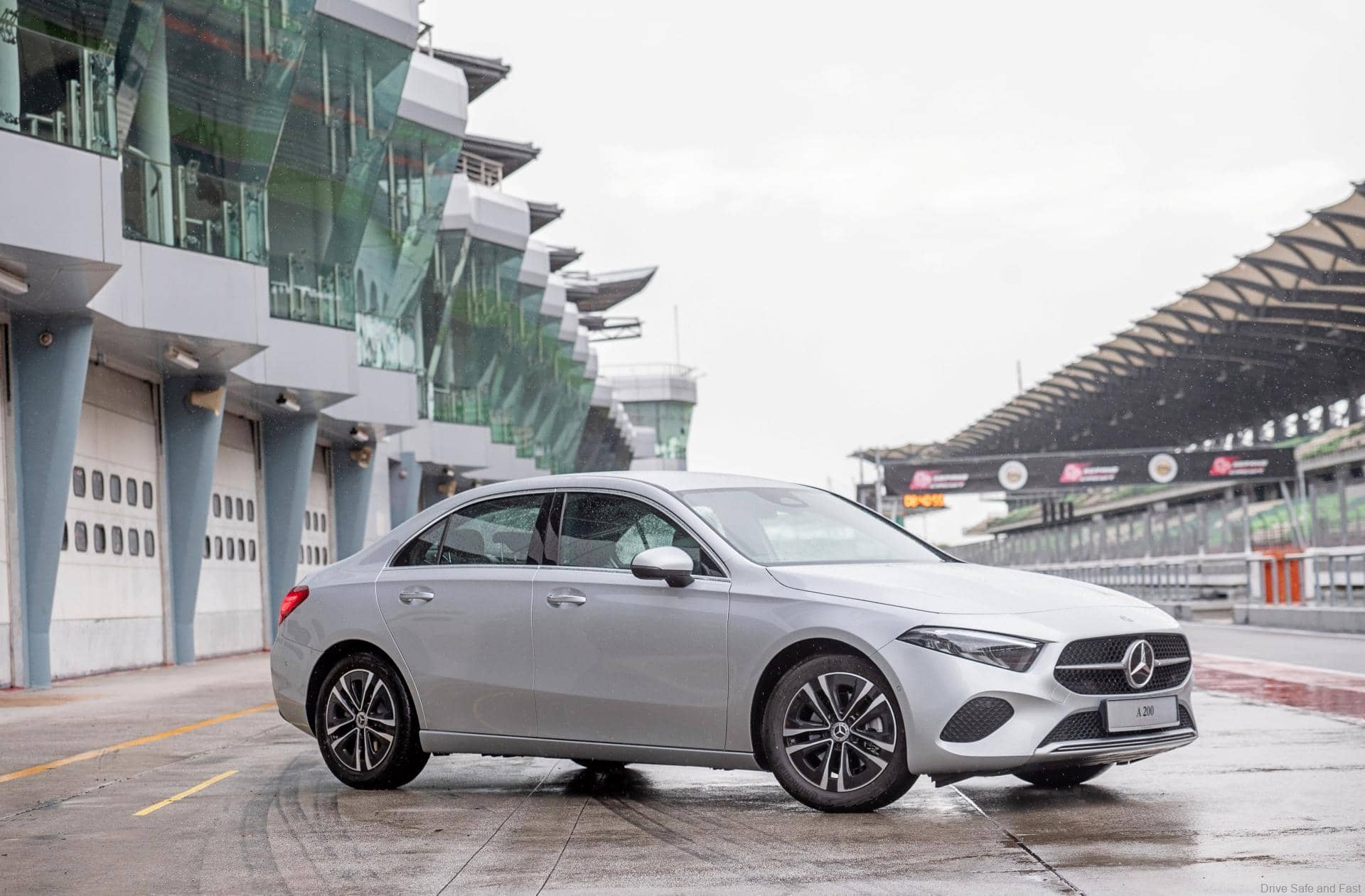 What's more, upon completion of the Mercedes-Benz Apprenticeship programme, participants will be certificated in SKM Level 3, C&G VRQ Level 3, Qualified Maintenance Technician (QMT), Qualified System Technician (QST) / Qualified Bodywork Technician (QBT) / Qualified High-Voltage Technician (QHV), depending on their chosen specialisation.
Employment is also guaranteed upon completion of the program, while one can expect a minimum salary in the first year along with incremental growth opportunities thereafter. The entire course will be conducted at the state-of-the-art Mercedes-Benz Malaysia Training Academy located in Bandar Kinrara, Puchong.
Interested? Well, anyone with a minimum of 3 credits in SPM or equivalent qualifications, including a pass in English, can apply for the program until 31 July 2023. Alternatively, one can also visit The official Mercedes-Benz Advanced Modern Apprenticeship program website linked here for further information.