Automotive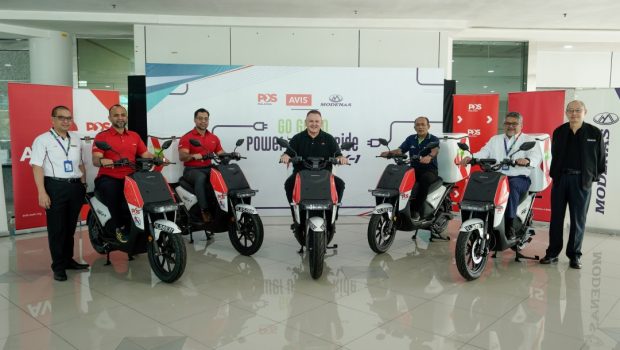 Published on August 26th, 2023 | by Sounder Rajen
0
Pos Malaysia Boasts Largest EV Fleet To Deliver True Sustainability
Pos Malaysia delivers a more sustainable experience for Malaysians
Pos Malaysia, the national post and parcel service provider in Malaysia, in line with its mission to be net zero by 2050, has taken delivery of 50 electric motorcycles from Modenas, the assembler of MEV-1, and AVIS, the leasing provider of the MEV-1 programme for a more sustainable tomorrow.
Pos Malaysia is committed to genuine environmental responsibility as it executes its sustainability roadmap and leads the way as a shining example in the logistics sector of what can be done. What's more, the brand is doing all this in the hopes of delivering sustainability for its employees, customers and the planet.
Moreover, Pos Malaysia Berhad's Group CEO, Charles Brewer, said "This marks an important milestone in our ongoing commitment to environmental stewardship. In addition to a total of 55 e-Bikes already delivering across the Klang Valley, we will deploy these 50 Modenas e-Bikes to other states, including Johor, Kedah, Penang and Perak."
"By the end of 2023, our aim is to have 200 e-Bikes and 143 e-Vans across Malaysia. We are fully committed to our purpose statement to be passionate about building trust to connect lives and businesses for a better tomorrow, and we aim to have converted all of our last-mile vehicles from ICE to electric by 2030. Simply put, we will deliver cleaner and greener!" He added.

Roslan Roskan, CEO of Modenas remarked, "The MEV-1 represents innovation and sustainable mobility solutions, symbolising Modenas' commitment to provide robust and eco-friendly transportation alternatives in Malaysia and beyond. With its latest technology and sleek design, the MEV-1 symbolises a significant leap towards a greener future for the nation's transportation landscape."
On top of that, Mohd Syahrul Yusuf, Chief Operating Officer of AVIS Malaysia, stated, "With Pos Malaysia, we are proud to actively contribute to the reduction of carbon footprint in Malaysia. There is a tremendous potential for us to do better for the planet and we want to ensure that fuel consumption and emissions decrease, by using innovative ways to encourage energy efficiency."
Pos Malaysia launched its Sustainability Roadmap earlier this year, laying out its plans to reduce its environmental footprint, targeting net zero carbon emissions for its operations by 2050. The brand remains dedicated to delivering on its sustainability goals on multiple fronts, including its commitment to achieve net-zero carbon emissions by 2050.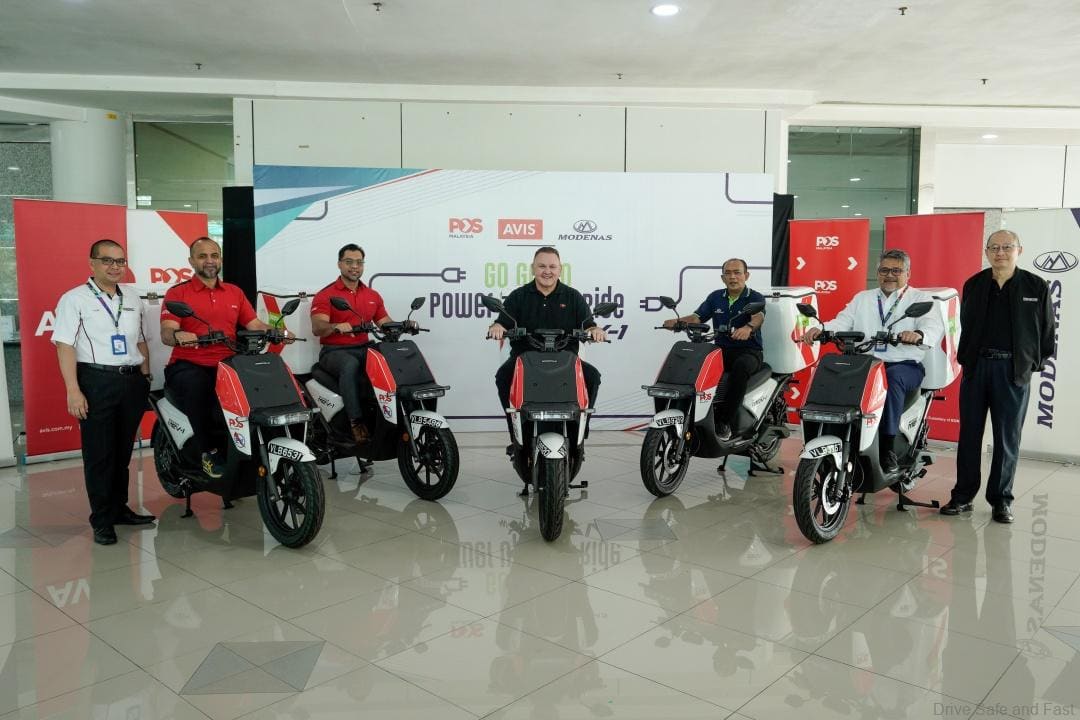 Pos Malaysia is a participating company of UN Global Compact (UNGC), a member of the International Post Corporation (IPC) Sustainability Measurement and Management System (SMMS) programme, and actively contributes to managing sustainability and reducing the carbon footprint of the post and parcel industry.