Automotive
Published on August 17th, 2023 | by Daniel Sherman Fernandez
0
Will Vehicle AP's Be Retired For Good By Our Current PM
The dismantling of AP's looks very real with the arrival of Tesla in Malaysia
Do you want AP's to be abolished completely? Well, we think almost all Malaysian car buyers will say YES! Why?
Well, Malaysian car buyers have had to live with decades of high priced new and also reconditioned (gray) cars.
This has brought misery to many as they pay instalments as long a 9 years for an over priced new car and it all started decades ago when the long time ruling government started the AP business and the MITI Minister at the time appointed 'selected' Bumiputra business people to be Approved Permit (AP's) holders.
Over the decades, these selected and privileged car importers have become multi-millionaires and some even billionaires.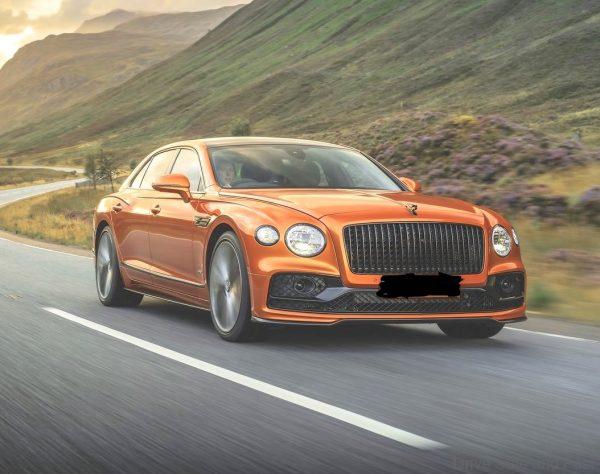 Only a handful have invested back (which are mostly the new AP holders who came into the business in recent years) into Malaysia and developed new and diverse businesses employing Malaysian's of all backgrounds which in turn develops our local economy.
Meanwhile, we read the news a year ago (November 2022) when Barisan Nasional didn't do very well at the polls, that they will be looking to remove vehicle AP's all together.
Then in May 2022, after the AP's for food imports had been abolished, there was a call to scrap vehicle AP's as well (as reported in NST).
Then very recently there was a report on Singapore news channel, 'Channel News Asia' that the current Malaysian government's move to allow Tesla to start operations in Malaysia 'without' an AP partner was a signal that vehicle AP's ……. New & Used is about to be retired for good. Or is it?
You can read the full CNA new report below.
Channel News Asia, recently reported very interesting news on the Malaysian vehicle Approved Permit system.
Prime Minister Anwar Ibrahim scored a big win in his drive to attract foreign investment last month when he managed to convince billionaire Elon Musk to choose Malaysia as the regional headquarters for electric vehicle (EV) carmaker Tesla.
In doing so, Mr Anwar also delivered a less-than-subtle message to Malaysia's entrenched business and political elite that their halcyon days are numbered.
Tesla's move into Malaysia, which came on the back of strong competition from the Indonesian government, is nothing short of ground-breaking.
Under the terms Mr Musk negotiated with the Anwar government, Tesla would not be required to meet local equity rules that stipulate that the country's indigenous groups, which comprise the majority ethnic Malay community, must own a minimum 30 percent interest in foreign ventures establishing businesses in Malaysia.
What is more, Tesla's sales of its imported cars currently manufactured in its Shanghai facility would not be subject to the country's opaque import licensing system called Approved Permit (AP), which covers the import of a range of items from rice to fireworks and vehicles.
The local equity rules and the import licensing regime have been at the heart of the Malaysian economy for decades.
Mr Anwar's concessions to Tesla suggest that change is afoot, setting the stage for a confrontation between his government and a set of powerful politically well-connected business groups that have benefitted hugely from this system.
Economists have long maintained that the licensing regime and strict local equity rules make Malaysia unattractive as an investment destination.
The system raises the cost of doing business locally that is ultimately passed down to ordinary citizens who have been forced to put up with sharp spikes in the cost of living.
How the face-off will play out in the coming months is unclear, but it is set to bring the spotlight and stir debate on the serious distortions in the local economy that has spawned huge fortunes for politically privileged groups.
Like most Southeast Asian countries, Malaysia has long practiced a licensing system for the import of staple food items to meet local demand and manage domestic prices.
The licensing system was extended to imported cars in the mid-1970s to encourage the country's politically dominant, but economically weak ethnic Malays, to venture into the auto-distributing business, which at the time was dominated by foreign trading companies and ethnic Chinese-owned businesses.
When the Malaysian government created the national Proton car in the mid-1980s, the AP system was combined with tariffs to protect the new local automaker from foreign competition.
Under the system, so-called licensees are granted APs, which every car manufactured or assembled outside the country must secure before it can be imported or sold locally. No open bidding is involved in the award of APs, which are issued by the Ministry of International Trade and Industry to ethnic Malay investors and the recipients are automatically endorsed as qualified importers.
Before long, the AP system was viewed as a political tool to enrich businessmen linked to the ruling United Malays National Organisation (UMNO), with reports of some selling their import APs to other auto distributors for between RM10,000 (US$2,180) and RM50,000 per vehicle.
The licensing system later went on to cover foreign-built trucks and motorcycles before covering other food items. While the government has removed some food items from the AP list to deal with the shortages of vegetables, such as the round cabbage, import permits are still required to bring these items into the country.
Advisors to Mr Anwar insist that a radical revamp of the AP system will help deal with the cost-of-living issues that is a top priority for the government. This comes as Malaysia grapples with intense competition from countries such as Indonesia, Thailand and Vietnam to attract foreign capital from the region.
There is little argument that the AP system represents a serious impediment to the economy.
Previous UMNO-led governments had set deadlines in 2010 and then in 2014 to begin phasing out the import-licensing system. But the pushback from the Association of Malay Vehicle Importers and Traders of Malaysia, or Pekema as it is known in its Malay language acronym, forced the government to back down because the grouping forms a strong lobby in UMNO.
Two Pekema members, who spoke to CNA on condition of anonymity, believed that the Tesla deal was a one-off gesture by the government and the AP system would not be easy to dismantle because of the employment opportunities provided by the association's more than 100 members and its role as a pillar of Malay entrepreneurship in the economy.
But Pekema's clout has weakened substantially with UMNO's diminished position in national politics.
The UMNO-led National Front coalition was booted out of government in the 2018 general election and the party is currently a junior member in Mr Anwar's Pakatan Harapan unity government, which is facing a crucial set of six state elections on Saturday (Aug 12). A poor performance by UMNO would only strengthen Mr Anwar's hand to push ahead with tough reforms.
In any case, logic dictates that a moment of reckoning is approaching for the auto sector, with other foreign EV makers expected to insist on the same terms Tesla secured.
Malaysia has one of the most robust auto markets in the region with a record 720,658 vehicles sold in 2022, according to the Malaysia Automotive Association, up from 508,883 units in the previous year, or a spike of 41.6 per cent.
Even if the Anwar government allows the country's long-coddled auto sector to maintain the import-licensing infrastructure, the outlook is not bright. As more AP-free imports flood the domestic market, the value of the licenses will fall with the expected lack of demand.