TechTalk
Published on September 13th, 2023 | by Subhash Nair
0
iPhone 15 Debuts. Here's How It Affects Car Owners
Apple's iPhone 15 series brings some changes that directly affect car owners and the auto industry.
Earlier today, Apple unveiled their new iPhone 15 series, which saw a number of incremental upgrades over the iPhone 14 series. Among the key things to note are the shift away from the proprietary Lightning connector to USB type-C, the use of 100% recycled cobalt in the battery, a second-generation Ultra Wide Band chip, and Roadside Assistance via Satellite.
There are many other generational changes, especially with regards to the materials, Pro models, and cameras, but we thought we'd highlight the features most relevant to drivers.
Switch To USB Type-C
This switch away from Apple's proprietary Lightning connector has been a long time coming. Many theorize that it was the EU's regulation that forced Apple to make the switch as it would have made it impossible for iPhones to be sold with the Lightning Connector in the EU by the end of next year. That being said, when the Lightning connector was introduced in 2012, its ten-year lifespan was part of Apple's long term strategy for iPhone. The company has been switching over its other devices to USB-C since 2015 with the single-port 12″ Macbook, and again in 2018 with the 3rd generation iPad Pro.
For new iPhone 15 users, it means your household vehicle can now operate both wired Apple CarPlay and Android Auto on the same cable. This also extends to in-car phone charging. It's a little thing, but it can make a world of difference when only one cable type is handy.
Use Of 100% Recycled Cobalt
Smartphones contribute massively to the use of cobalt, which is often mined using unethical methods and transported across the planet. Cobalt is essential in the manufacture of batteries that go into smartphones, tablets, laptops and especially electric vehicles, where battery packs are many, many times larger.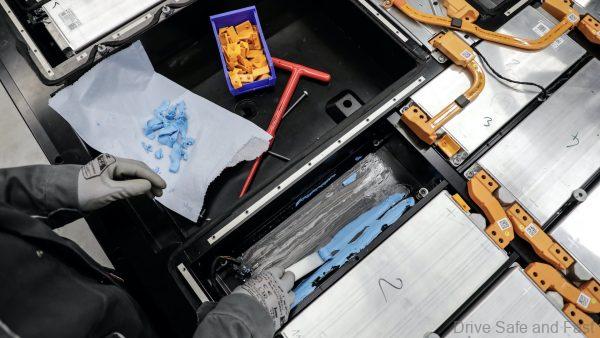 For iPhone 15, Apple has switched to using 100% recycled cobalt in their batteries. The switch does not affect the end user directly, but it may have something to do with the car industry. Many hybrids, PHEVs and EVs are getting older or having their battery cells decommissioned due to damage, overuse or faults. These are likely the source of the recycled cobalt that ends up in iPhone 15's batteries.
2nd generation Ultra Wide Band (UWB) Chip
When Apple introduced the iPhone 11 series in 2019, it came with the first UWB chip integrated in a smartphone. This enabled a few handy features, including a super accurate 'Find My' function. However, there was also the Apple CarKey digital key function that allowed users to use their iPhone as their car key.
Apple CarKey uses NFC technology through the Ultra Wideband chip to communicate with your vehicle. This means you don't need internet access for it to work. All the information necessary for the car to recognise the digital key is stored securely on your phone. You can protect this key using FaceID and there's an Express Mode that can be used to skip authentication. You can even share this digital key with other iPhone users the same way other items can be shared through the iOS wallet.
With the second generation UWB chip, we should be getting some improvements to Apple CarKey, though they were not directly addressed during the keynote.
Roadside Assistance via Satellite
Last year, Apple added Crash Detection to iPhone 14 models which could detect severe car crashes, sound alarms and then send out an Emergency SOS alert.
They also added satellite services in certain markets, which would allow smaller emergency alerts to be broadcast via satellite when there's no cellular network coverage.
With iPhone 15, there's now Roadside Assistance via Satellite. This allows iPhone users in certain markets to get help with their vehicle directly from AAA even when they're in the middle of nowhere with no signal. Roadside Assistance allows the user to communicate if they're locked out, have no fuel or charge, have a flat tyre, can't start their car, or if their car is stuck. This system is free for two years on iPhone 15 and works for free with for AAA members. It's available in the US, but may rollout to new markets as things get put in place.