TechTalk
Published on September 16th, 2023 | by Daniel Sherman Fernandez
0
Is Tesla Full Self-Driving Software Worth Its Asking Price
Tesla wants its Full Self-Driving Software to be a 'must have' for buyers
Imagine this. The price for Full Self-Driving software, which is an option for a new Tesla costs nearly as much as a replacement battery in an electric vehicle!
News recently shared by Wall Street showed that Tesla shares fell nearly 6 percent on the last Friday in the month of August after the electric car manufacturer unveiled a restyled, 'Made In China' Model 3 with a higher asking price, while slashing prices of its premium vehicles and its 'Full Self-Driving' (FSD) software.
The launch of the new Model 3 sedan marks the first time the auto manufacturer has rolled out a vehicle in China ahead of the United States, underscoring its growing reliance on the country where it is in a race for market share with BYD (which is it direct rival and a Chinese battery and electric car manufacturer).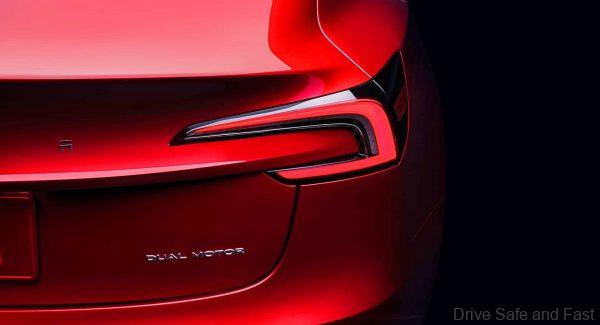 The vehicle is being built at Tesla's Shanghai plant and comes with a starting price that is 12 percent higher than the previous, base model sold in China. It will also be exported to other markets in Asia (Malaysia included), Europe and the Middle East.
Raising the base price on the Model 3, Tesla's top-selling model after the Model Y, (which has just started selling in Malaysia) could help protect margins. But the price cuts for its more premium cars highlight the intense competition EV makers face, especially in China.
The automaker led by Elon Musk has started a price war this year that has boosted deliveries but sent its industry-leading margins to a four-year low.
The exterior design of the refreshed Model 3 does not look dramatically different from the previous one and this is a concern for some possible buyers as their 'prestige' in owning a 'NEW' Tesla will be undervalued.
Meanwhile, Tesla cut the prices for its premium Model S and Model X by between about 14 percent and 21 percent, in China and the U.S. which is its two biggest markets.
By dropping the starting price of the Model X to USD79,990 in the United States, Tesla made the sport utility vehicle (SUV) eligible for federal tax credits of up to USD7,500.
Tesla's much-touted FSD software, technology which has been an issue with American regulators over safety concerns and it now costs USD12,000, which is down by 20 percent and well below the USD15,000 Musk in July said would be a low price.
It is said that this FSD price cut was an indicator that consumers are not convinced with its advertised features, despite Musk's argument that a car's value increases dramatically if it has autonomous driving (FSD).