Automotive
Published on September 1st, 2023 | by Sounder Rajen
0
The C8 Chevrolet Corvette Is Here In Malaysia For Immediate Delivery
Stand out and get yourself the C8 Chevrolet Corvette supercar now
Ah the Chevrolet Corvette, one of the most prominent sports cars in the U.S.A, but it is one of the least popular supercars in the ASEAN market. Why this is is a mystery, as I personally think the Ford GT and Chevrolet Corvette are underrated here but to each their own I guess. Now, you can own a C8 generation Corvette in Malaysia.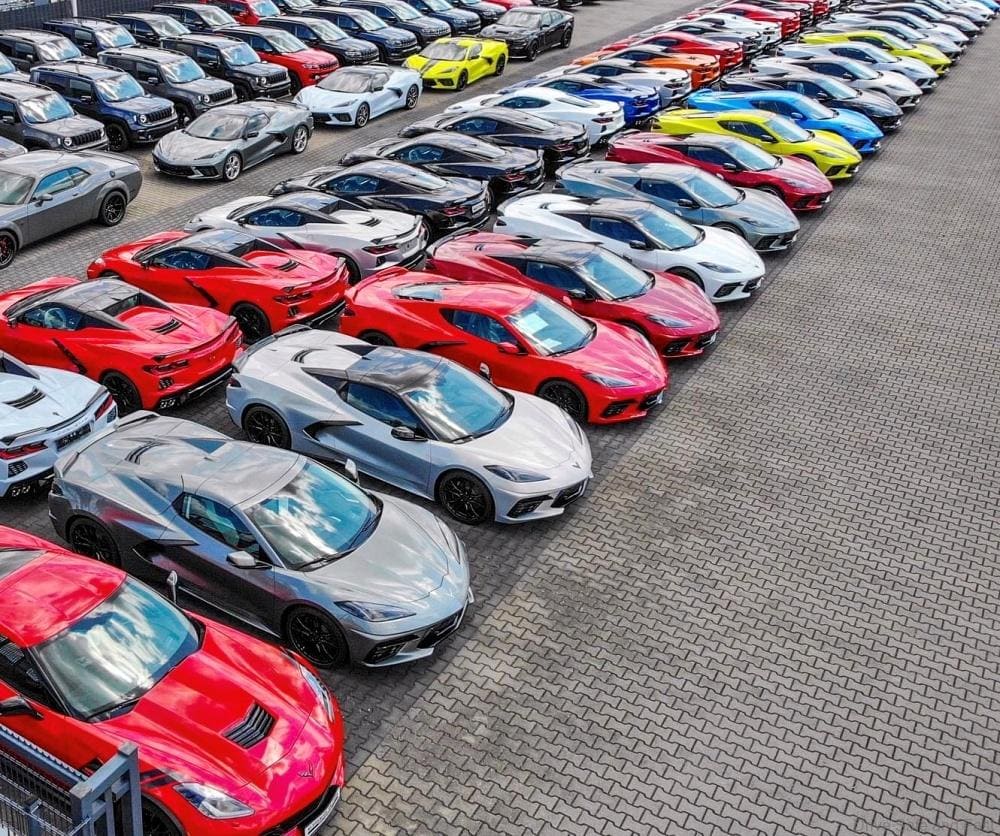 Yes, you read that right, the C8 generation Chevrolet Corvette is now available for immediate delivery in Malaysia in all its multiple trim levels, many colours and body styles such as a coupe or a convertible. While everyone else revs their Nissan GT-R or Lamborghini Aventador, you can stand out in this stylish American beauty.
Moreover, the C8 Chevrolet Corvette looks really good. Personally, I am partial to the look of the Ford Mustang but even I can agree that the Chevvy Corvette looks stunning and being the poster child for any man going through a "mid-life crisis" in the U.S, it still looks more suited to younger drivers with its sporty overall aesthetic.
The C8 generation Chevrolet Corvette is a rear mid-engined sports car or supercar depending on who you ask but some people will say since it does not make 500hp (it makes 495hp which is close enough) that it is not a supercar but I feel it is, especially since it is still mid-engined and a two seater.
The C8 Chevrolet Corvette made its debut ion 2018 and now features multiple body styles including a convertible for anyone who enjoys having the wind blowing in their hair as they drive and began production officially on 3 February 2023 as it was delayed from 2019 due to strikes.
On top of that, the C8 Chevrolet Corvette is still powered by the same 6.2-litre V8 but it makes more power than the seventh generation model. Another engine option which can be found on the Z06 trim level is a 5.5-litre V8 and depending on the trim level the C8 Corvette makes anywhere between 490hp and 670hp.
Paired to this monstrous engine in the C8 Chevrolet Corvette is an 8-speed dual-clutch transmission and a century sprint time of 2.9 seconds. Naturally, this makes it faster than 99 percent of the cars most owners will see on the road daily so that is definitely a good reason to own this car.
So what do you guys think of the C8 Chevrolet Corvette? Would you choose this over some exotic European supercars?