TechTalk
Published on September 5th, 2023 | by Daniel Sherman Fernandez
0
Want To Work As A Tuning Mechanic In Japan
Here is a job opportunity that we stumbled upon for a tuning mechanic in Japan
Here below is the advertisement we spotted for a tuning mechanic with Japanese tuning house 'Power Vehicles'.
Due to our Expansion we are looking to add to our team. There are numerous positions from general mechanical labour to fabricating work.
If you think you have what it takes to work in a very busy workshop (I Cant stress the "busy" part enough here…) email your CV/portfolio to andrew (@) powervehicles.com (Please don't send FB Messages).
Depending on your country of residence 6 – 18 month Visas maybe available.
Please Check here for more Visa Info https://www.mofa.go.jp/j_info/visit/w_holiday/index.html .
Unfortunately USA Residents can't get Visas easily, so please don't apply. Experience working on JDM Turbo cars and / or Porsche and other German / Italian Marques is a massive advantage. The package will include Board, and you must speak English.
Also You must be known to us personally OR have a recommendation from someone we know or respect in the Industry. Please don't apply if you have family (IE no Dependents), your own business, etc etc.
So, what does 'Power Vehicles' do?
Vehicle Sourcing
Looking for a Japanese Car? We can source what you want from either the Auction System or through our many contacts in the tuning industry here in the East of Japan.
Vehicle Building and Tuning
We not only source the best modified cars from Auction, Tuners, and Dealers here, we modify cars in house, build specific cars to order and can commission work at many of the top names in the Japanese Tuning Industry!
Drift in Japan
Want to try your hands at Drifting, here in the country were it all started? Well we can arrange it all!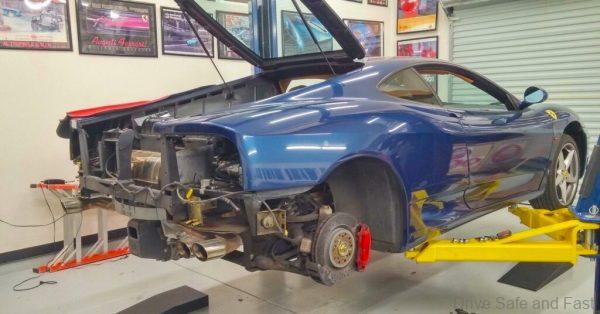 So, if you happen to be losing your job as a mechanic in Malaysia due to the recent ruling from the government that you need to have a piece of paper (certificate or diploma) to repair a car, you can try this overseas job and probably come back with good experience.
Meanwhile, both customers and business owners alike have shown mixed reactions to the requirement for workshops to display the qualifications of their mechanics. They argue that while these new government regulations have its merits, it could also have an adverse effect on the industry.
As a compromise, some believe that this requirement should be reserved only for willing participants, particularly workshops that attend to more specialised jobs or are considerably larger in operational size and smaller or older businesses should be left to continue as they are.
Many also agree that certification should be viewed more as an advantage instead of a requirement for employment, especially since not all active mechanics, especially those in smaller workshops, have formal qualifications. These mechanics do tend to have a knack for fixing cars and years of experience too.
Domestic Trade and Cost of Living Minister Datuk Seri Salahuddin Ayub mentioned that this was one of several improvements contained in the Consumer Protection (Workshops Information Disclosure) (Amendment) Regulations 2022 that took effect nationwide on 1 July 2023.