Cars
Published on October 5th, 2023 | by Subhash Nair
0
Hyundai IONIQ 6 Max RWD Electric Streamliner Review
The Hyundai IONIQ 6 Max RWD is probably the most fun, eye-catching EV under RM300K.
I have to start this review out by saying that the IONIQ 6 may have caused my turned heads and started more conversations with strangers than any other vehicle I have ever test driven.
Hyundai's emphasis on design really paid off. This 'Electric Streamliner' has a form that is just as functional as it is beautiful, evidenced by the fact that this is the most aerodynamic car in production at launch.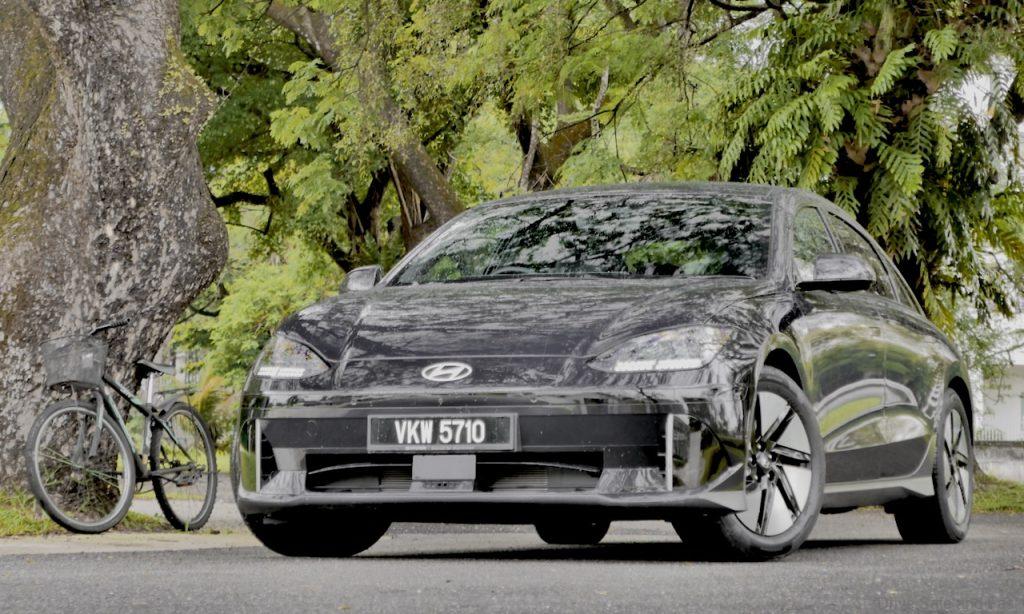 It feels as if the design team put their heart and soul into every square inch of this product. Nothing feels out of place and yet everything fresh and exciting. It's futuristic in its approach to car design, yet it pays homage to some of the icons throughout the decades.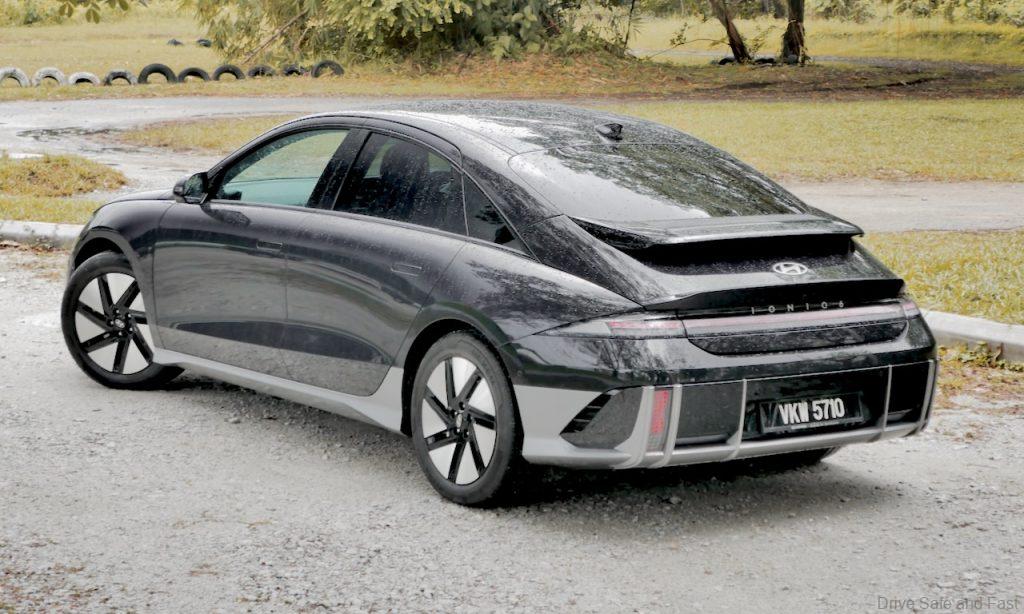 One reason I probably gravitate towards the IONIQ 6's shape is how closely it resembles the Saab 900 hatchback. It's not just the body's silhouette, but that 'whaletail' spoiler too. Of course the IONIQ 6 is a lot more dramatic with its curved and slippery design but the 1980s influence is undeniable here.
You'll also find the retro-inspired 'dot matrix' LED look defines the car's lighting signatures, front and back. This is something we first saw on the IONIQ 5 and they've doubled down on this here.
Despite having some very clear design inspirations, Hyundai copied nothing here. This is probably the most unique looking vehicle to go on sale today. It's a look that's equal part sporty and futuristic.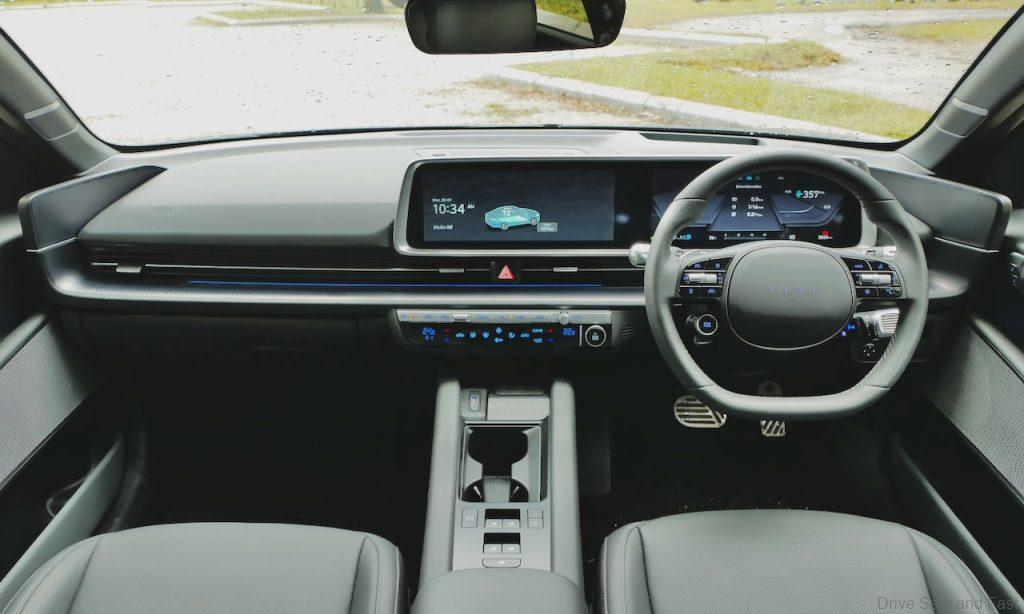 EV Fundamentals
The IONIQ 6 doesn't just look great, it's also fundamentally as high-tech as electric vehicles get today. One might think that all battery electric vehicles are more or less equal, but they're really not. Many car brands create a 'one-size-fits-all' chassis to work with their existing petrol, diesel, hybrid and electric vehicles. With the IONIQ 6, you get the E-GMP – a dedicated platform designed purely around the possibilities of EVs.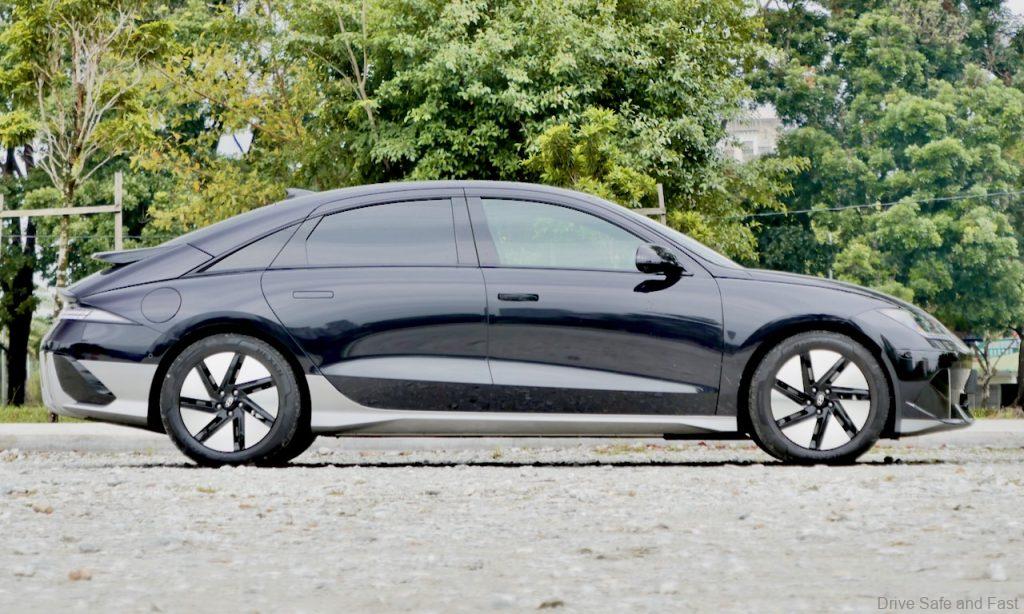 There's a few advantages to this. The first is packaging. It's not just the battery pack that fits under the passenger floor compartment for maximum protection and a low centre of gravity. The electric motors too are housed low in the vehicle. On the RWD version we tested, the absence of an electric motor on the front axle frees up a 45L space in the frunk. There's more than enough room here for some luggage or to store your charging cables.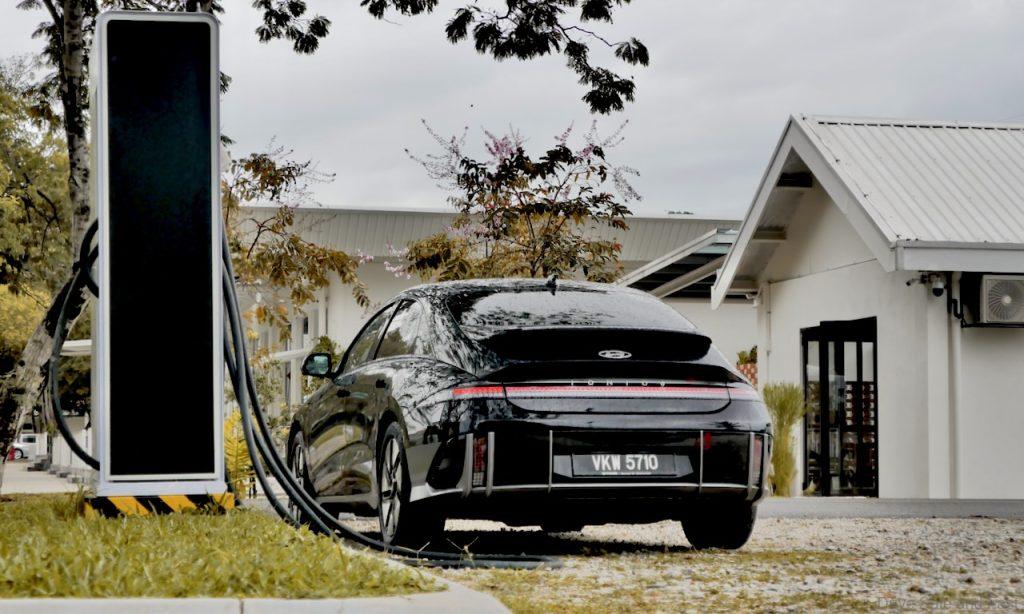 The second major advantage of a dedicated EV platform is the ability to break free of electrical conventions. The IONIQ 6's platform is natively a 800V architecture, which is rare even today with so many EVs on the market. This is similar to what Porsche and Audi are offering on their high-end EVs. It enables super-fast 350kW DC Fast Charging, 11kW home charging and even Vehicle-To-Load capability.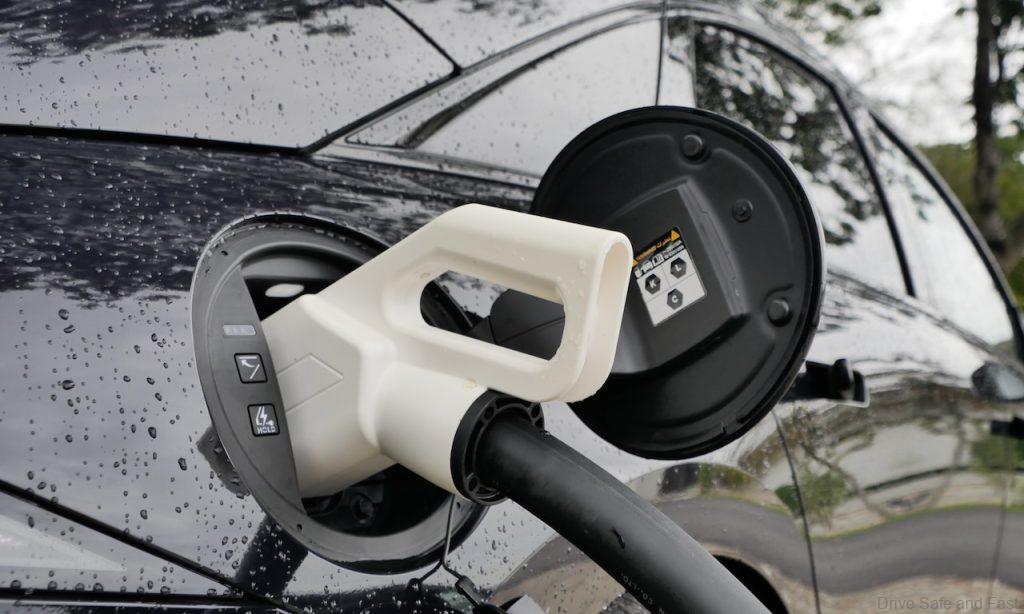 This allows the IONIQ 6 to work like a portable power bank, charging electrical appliances, laptops (yes, there's a 3-pin socket inside) and even charging up other stranded EVs. In that sense, the IONIQ 6 is actually offering top-tier EV technology at a mid-tier price.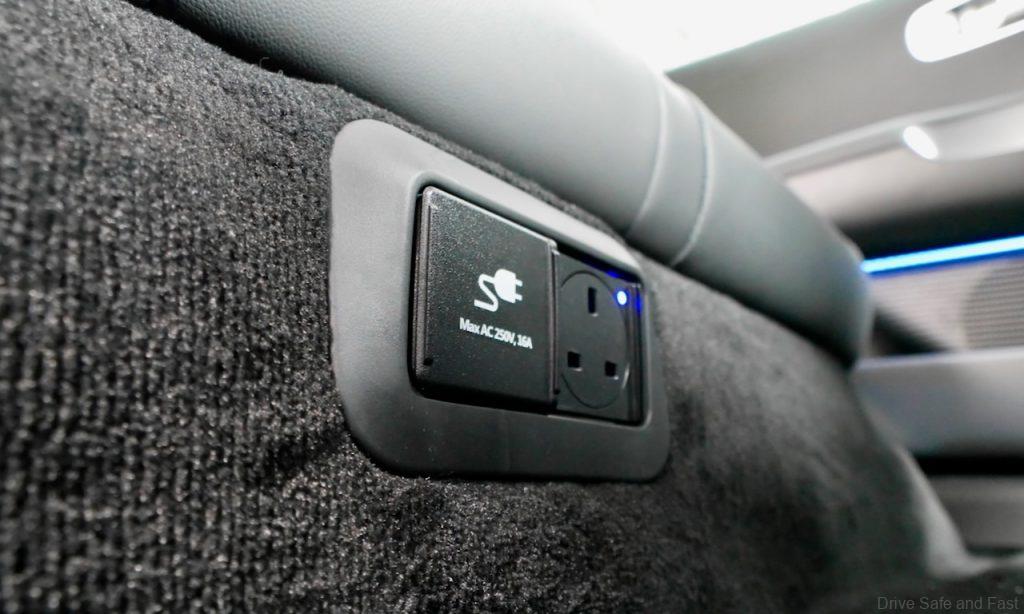 Cabin & Drive
As exciting as the exterior and technology are, owners are going to spend a majority of the time behind the wheel. Here, Hyundai has done an excellent job too.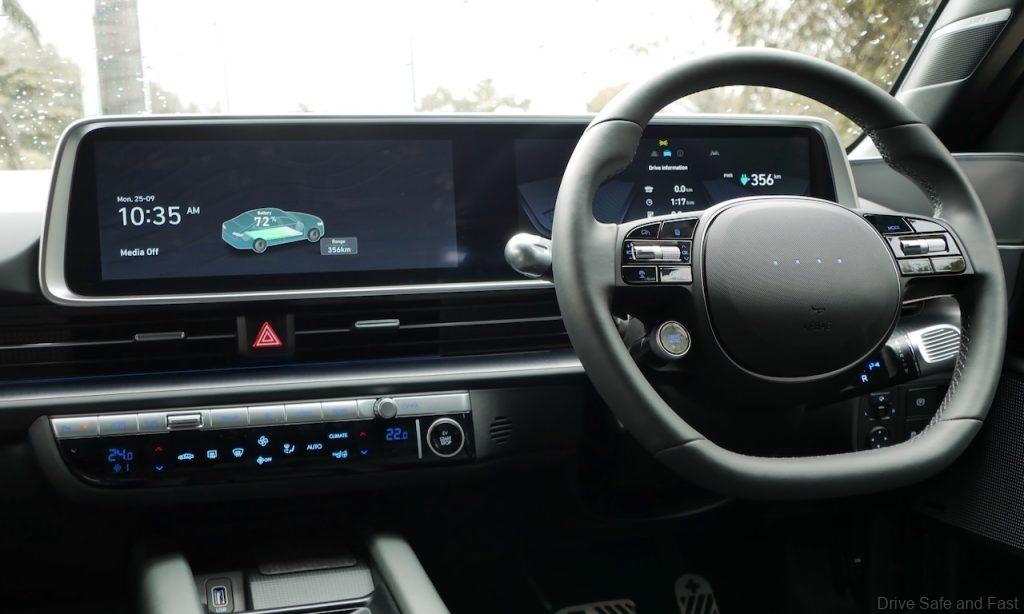 You get some of that 1980s-inspired direction here with the power window controls placed on the centre console (like on a BMW E34 or Mercedes-Benz W124).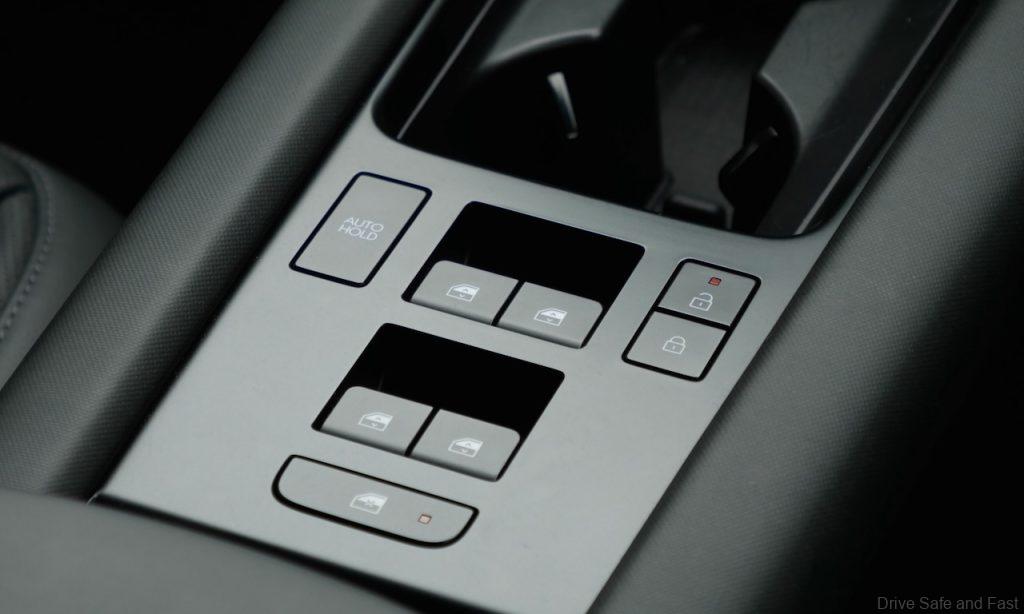 This clears up the door cards for a beautiful and unique look with minimal controls. There are ripples here that interact with the ambient lighting for a truly captivating cabin at night.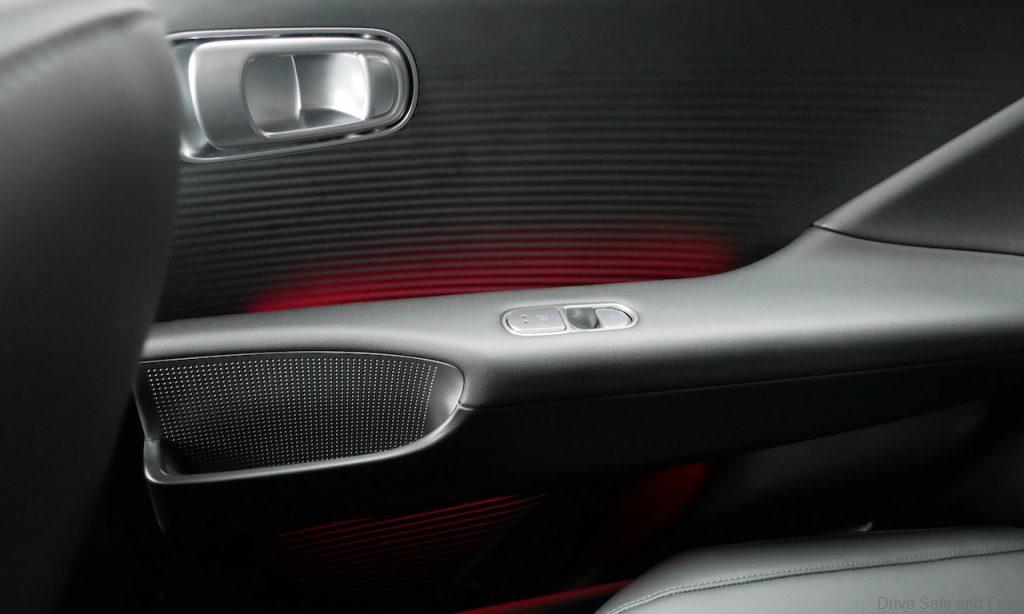 Every aspect of the vehicle's cabin is designed to break convention and I believe they did an amazing job at this while still balancing out the practical aspects of a Human-Machine interface. Take the steering wheel. On the horn pad, you find four dots instead of the familiar Italicized H representing the Hyundai brand.
Instead of a traditional logo, the dots here represent the Morse code for the letter H – four dots. What's more, these four dots are backlit and will display a little coloured animation when moving from one drive mode to another. Green dots for Eco, red dots for Sport and white dots when you go back to normal mode. The rest of the ambient lighting and display animations also change with the drive modes too.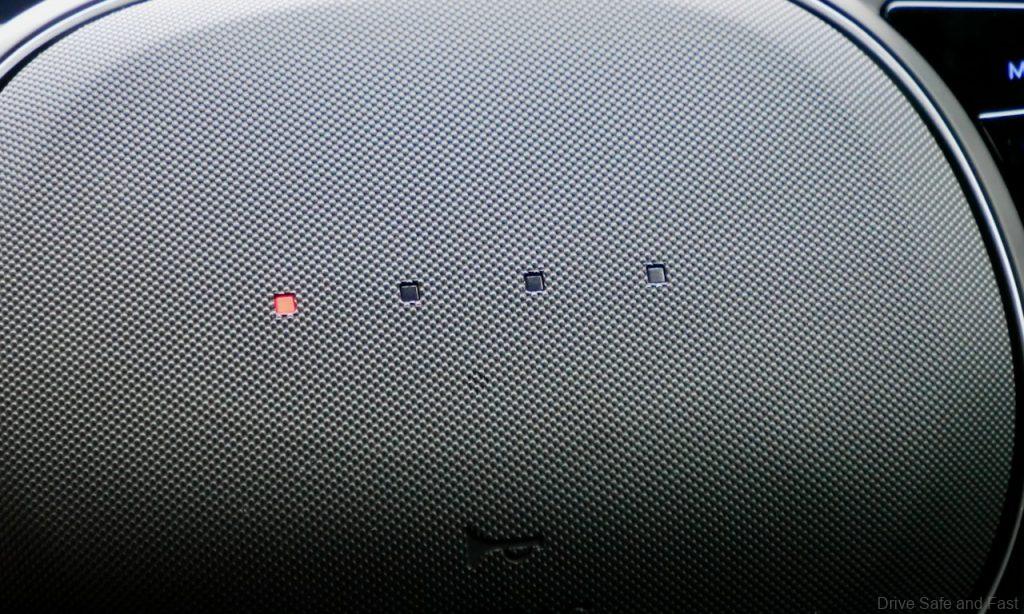 Just like on a Porsche, the Drive Mode selector is located on the steering wheel – switch between modes without taking your hands or eyes off where they need to be. Plus, there are physical controls for the air conditioning system, which many electric vehicles today are burying behind a digital menu.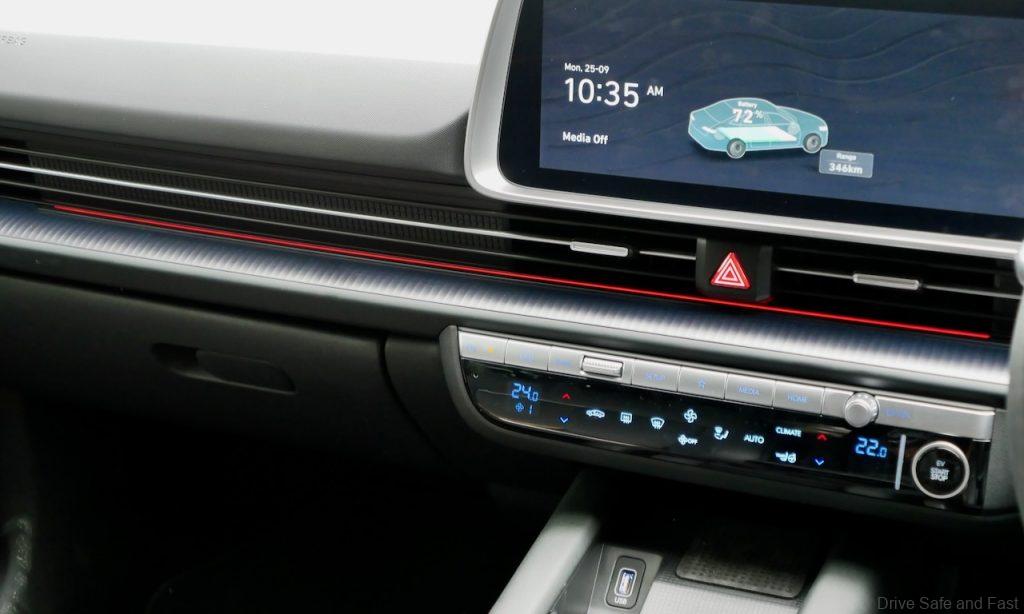 You do still get the option of seeing all those controls in digital form, but the important ones are all there to click with muscle memory. Passengers aren't left behind either. The front passenger seat features 'chauffeur controls' in case someone in the rear is being driven. There are 3 USB-C, 1 USB-A port, a ventilated qi charging pad as well as the aforementioned 3-point plug that's more than capable of powering a laptop.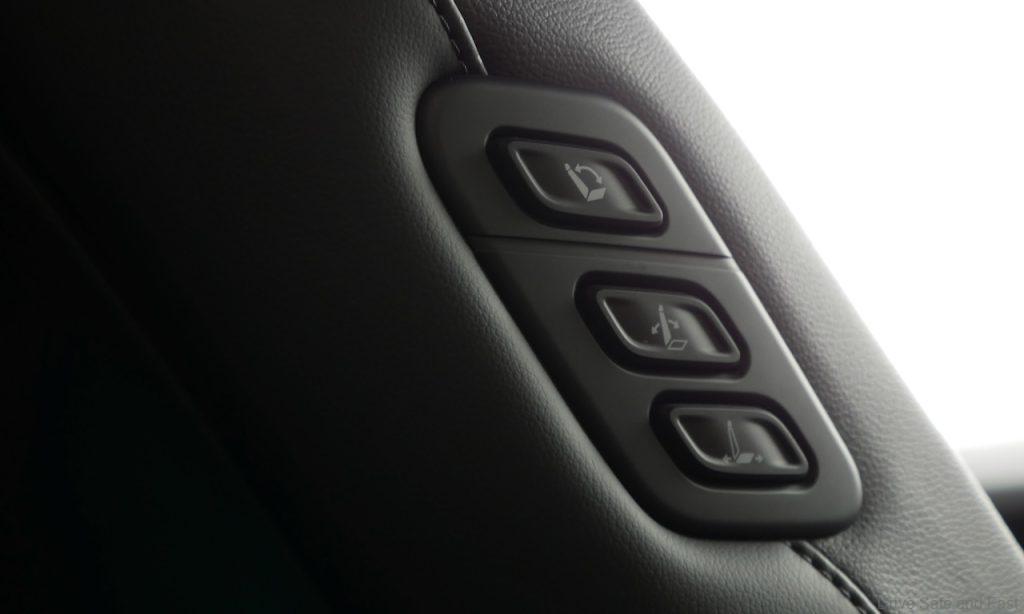 Here's the best part – the model we tested is the Hyundai IONIQ 6 Max RWD and it sticks its rear end out when you ask it to! This is genuinely the first time a rear-wheel driven electric car has been so compliant with our request for a little fun in the corners. Most common 2WD EVs are front-axle driven. The ones that aren't have software that limits too much fun from being had. The IONIQ 6 Max RWD is in a league of its own. 228PS and 350Nm of torque is the perfect amount to have fun with while staying out of any real dange. You can push it hard around a corner even with single-pedal driving (Hyundai calls it the i-Pedal) and it'll slide out without much hesitation. This was the most fun I've had with an EV since the Jaguar I-PACE!
The icing on the cake is the range. There are now cheaper IONIQ 6 models with smaller battery packs. In my opinion, the Max RWD variant is what you want. It has the longest range at 614km and the highest capacity for fun while also retaining all the equipment of the full-spec model save the 20″ rims. If you're quick enough to be one of the first 30 customers in Malaysia, you could be entitled to a year of free DC charging with a Shell Recharge Gold membership with your purchase.
2023 Hyundai IONIQ 6 Max RWD Specifications
Motor: Single, rear-mounted electric motor
Battery Capacity: 77.4kWh
Range: 614km
Max power: 228PS
Max torque: 350Nm
Top Speed: 185 km/h
0-100 km/h: 7.4 seconds
Price: RM289,888