Automotive
Published on October 13th, 2023 | by Subhash Nair
0
Mitsubishi Motors Will Show A New Electric Crossover MPV This Month
Mitsubishi Motor Corporation will be showing a new electric crossover MPV concept car at the Japan Mobility Show 2023.
The Japan Mobility Show 2023 is bringing together the entire Japanese car industry this month and each brand is excited to show their vision for the future of mobility. We've already showed a glimpse of what's in store at the Mazda, Nissan, Toyota and Lexus booths. Today we're sharing what Mitsubishi Motors Corporation (MMC) has planned.
The most exciting item in the MMC booth is the all-new electrified crossover MPV concept car that has yet to be named. There is a "theme" for this unnamed concept EV in place and it's "Borderless Advanture". MMC is promising to marry the road handling of an SUV with the comfort and user-friendliness of an MPV. Expect a spacious cabin with a high cruising range and some off-road capability thanks to high ground clearance and an electric four-wheel drive system. If Nissan decides to put their Hyper Adventure concept into production, perhaps MMC will have an opportunity to share development costs for this project as well.
MMC is also going to show a new last-mile vehicle called the "Last 1 mile Mobility". It's a buggy that is powered by decommissioned EV batteries. Being a last mile product, it's designed to help users complete the last leg of their journey as parking within the city in developed countries is difficult and often expensive. This product was co-developed with LIFEHUB Inc., a start-up that makes next-gen mobility chairs.
Besides those two never-before-seen MMC concepts, the company will also bring the all-new Triton back to Japan for the first time in 12 years. The new Triton model was debuted in Thailand a few months ago with an all-new ladder frame, a new 2.4L turbo diesel engine, new suspension, Super Select 4WD-II with upgraded drive modes, a revamped interior and improved ADAS.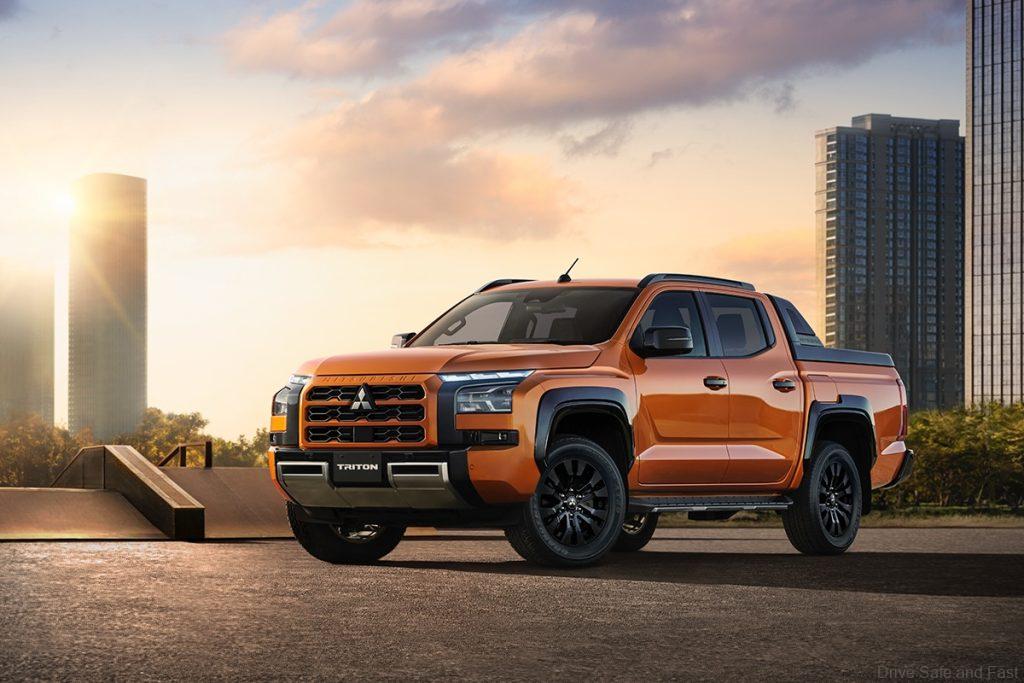 The Delica D:5 support car from the Asia Cross Country Rally 2023 will also be on display at the Japan Mobility Show 2023.