Automotive
Published on October 6th, 2023 | by Sounder Rajen
0
New And Improved Mazda Roadster To Debut In Japan In January 2024
The 2024 model year Mazda Roadster features many new improvements too
Mazda Motor Corporation (Mazda) has significantly improved its compact open sports cars, the Mazda Roadster (soft-top model) and Mazda Roadster RF (retractable hard-top model) and these new cars are now available for pre-order through Mazda dealers nationwide. Official unveiling is scheduled for mid-January 2024.
Since the first-generation Roadster made its debut in 1989 and over four generations, more than 1.2 million units of this popular compact car have been produced. This is an unprecedented number for a two-seater compact open sports car so kudos to Mazda on this amazing achievement. Now, it has evolved further.
Moreover, the latest improvements have further enhanced the enjoyment of "Jinba Ittai" driving by evolving in pursuit of the roadster feel while complying with the new safety regulations required by modern times.
Equipped with the latest advanced safety and connected technologies, including the new adoption of Mazda Radar Cruise Control (MRCC) and Smart Brake Support [reversing detection function (SBS-RC)], and the evolution of Mazda Connect.
As far as the exterior design goes, the daytime running lights (DRLs) have been changed to give the headlights a sportier look. The taillights are also three-dimensional, giving a more substantial impression on the road but not taking away from what makes the car unique.
On top of that, the interior of the new Mazda Roadster features a new 8.8-inch centre display. Additionally, the sports tan interior and beige hood add new colour options to choose from. These changes also serve a nostalgic purpose as this look harkens back to open concept sports cars of yesteryear.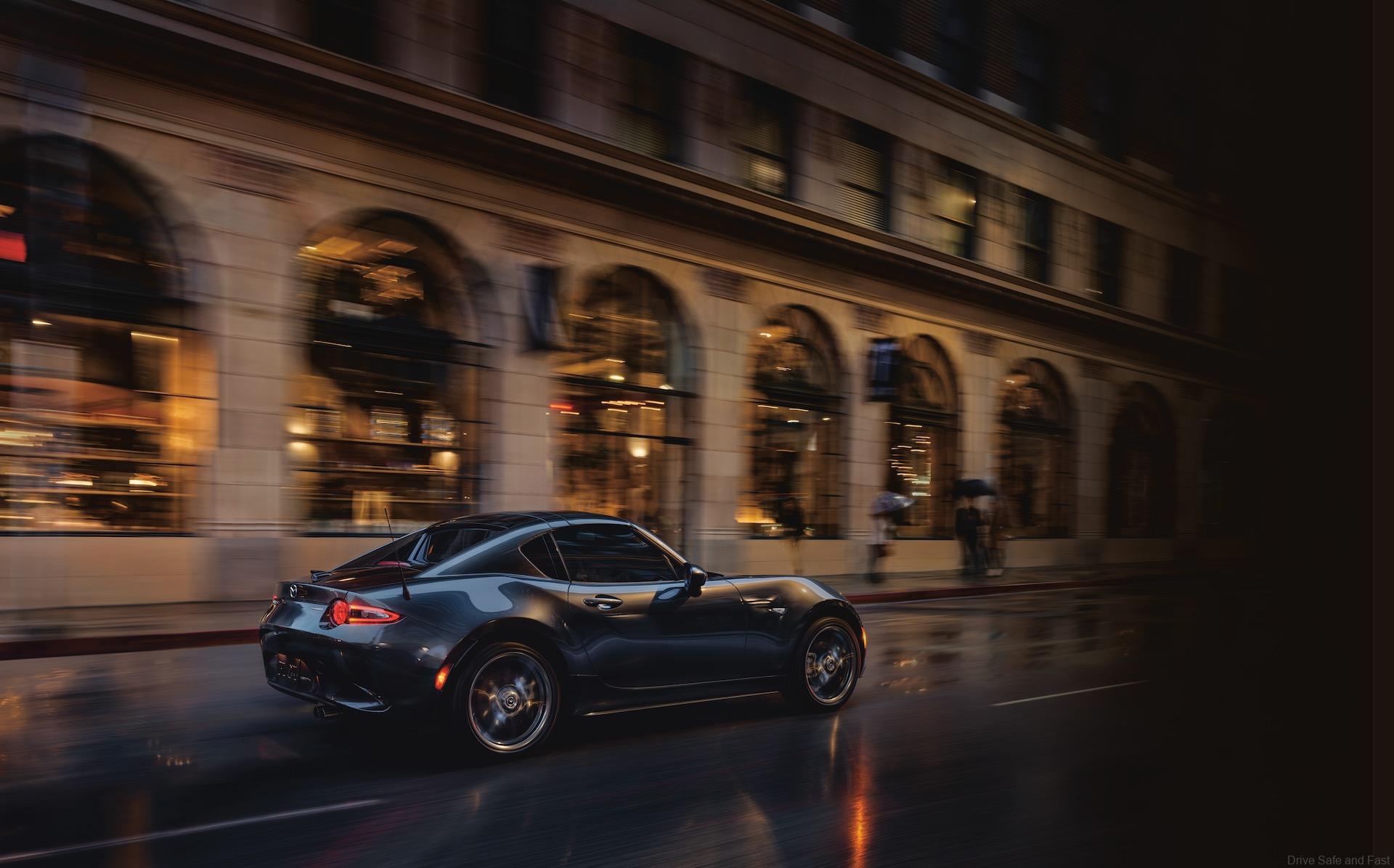 Meanwhile, for dynamic performance, the newly developed ASYMMETRIC LIMITED SLIP DIFFERENTIAL (asymmetric LSD) stabilises the car's turning behaviour by changing the differential limiting force of the differential gear during acceleration and deceleration. This along with advances in electric power steering and engine performance improve the Mazda Roadster substantially.
Additionally, in order to allow more people to enjoy motorsports safely, Mazda has also added a new Dynamic Stability Control (DSC) control mode, "DSC-TRACK," to manual transmission vehicles that is optimised for circuit driving making the whole experience safer but more fun.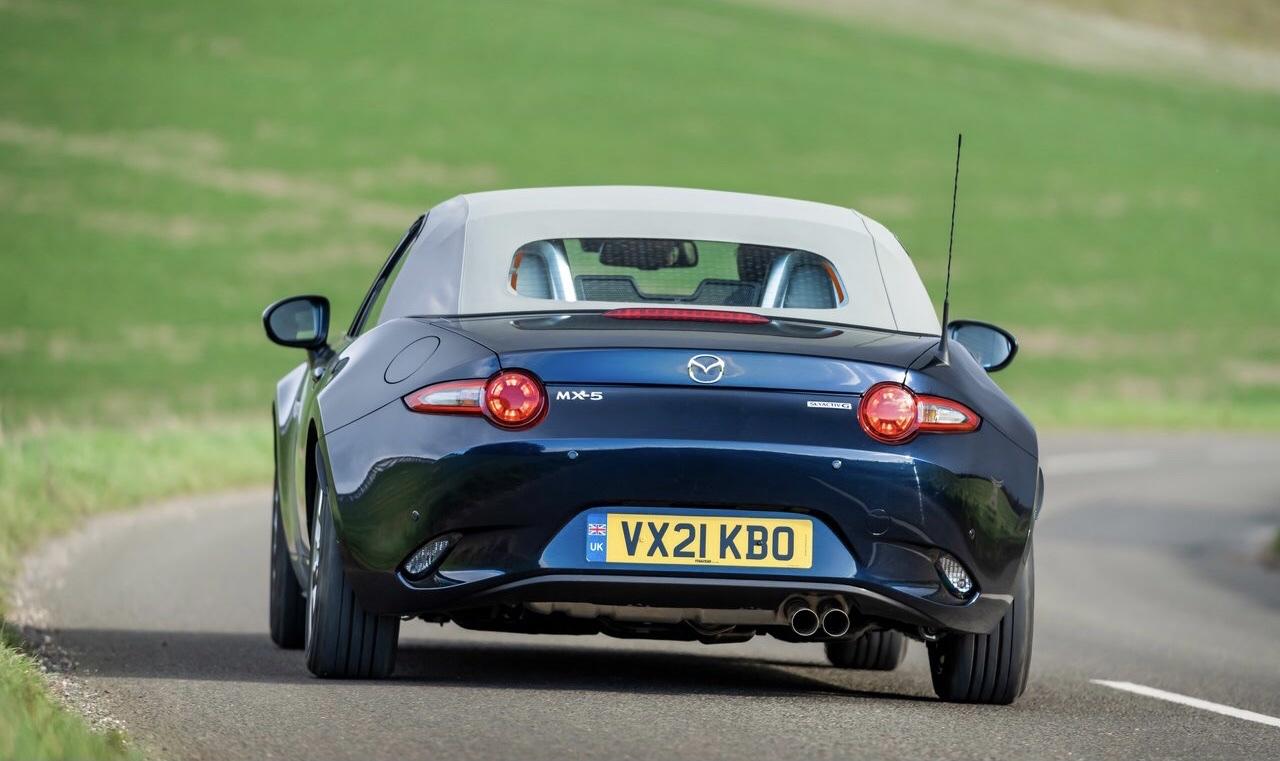 Mazda will continue to evolve the "joy of driving'" based on its people-centred values and aims to create the excitement of a moving experience in its customers' daily lives and deliver the "joy of living." That's the Mazda difference, and that is precisely why everyone loves its cars.