Watches
Published on October 16th, 2023 | by Subhash Nair
0
Panerai Luminor Chrono Carbotech Now In Malaysia For RM69,900
Discover the Panerai Luminor Chrono Carbotech PAM01219: A Masterpiece of Innovation and Style
Panerai, the renowned luxury watchmaker, continues to redefine the world of horology with its latest creation, the Panerai Luminor Chrono Carbotech PAM01219. This exceptional timepiece is a testament to Panerai's unwavering commitment to technological innovation and the use of cutting-edge materials. In this article, we will delve into the remarkable features and craftsmanship of the Luminor Chrono Carbotech, setting a new standard for modern watch enthusiasts.
A Marvel of Innovation
At the heart of the Panerai Luminor Chrono collection lies a sophisticated mechanical chronograph movement that exemplifies the Maison's dedication to precision and craftsmanship. Panerai has consistently pushed the boundaries of watchmaking, and the Luminor Chrono Carbotech PAM01219 is a prime example of their continued efforts in this domain.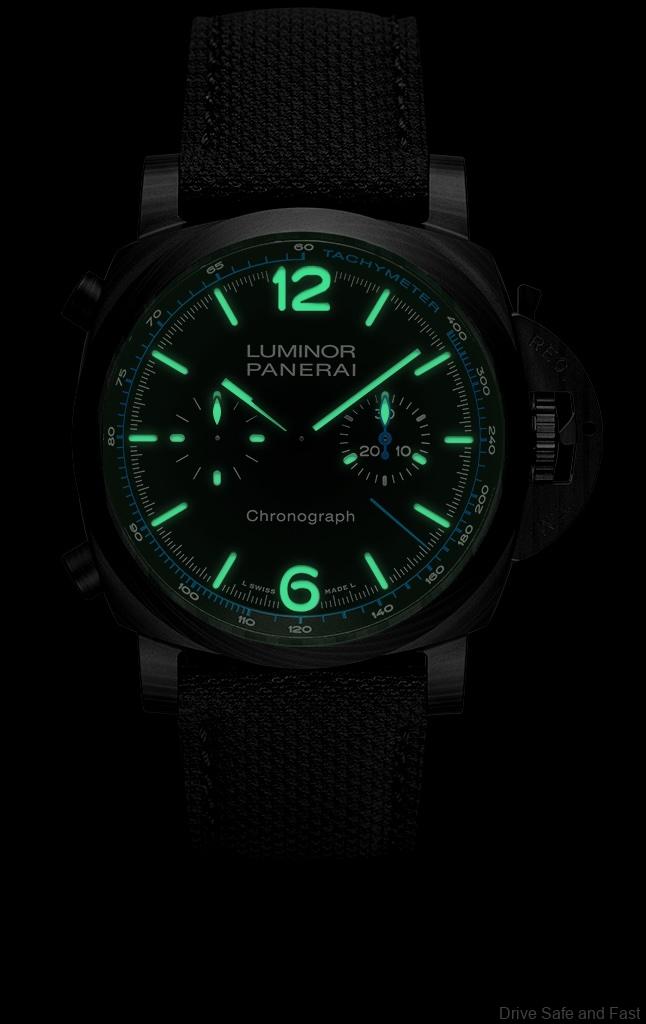 Unveiling the Luminor Chrono Carbotech PAM01219
The Luminor Chrono Carbotech PAM01219 is encased in a 44mm Carbotech case, staying true to the iconic Luminor aesthetic. The large luminous markers and distinct seconds sub-dial not only enhance its visual appeal but also offer exceptional functionality. Carbotech is a revolutionary material that plays a pivotal role in crafting this masterpiece. It weighs 14% less than titanium and a staggering 36% less than steel, ensuring both comfort and durability.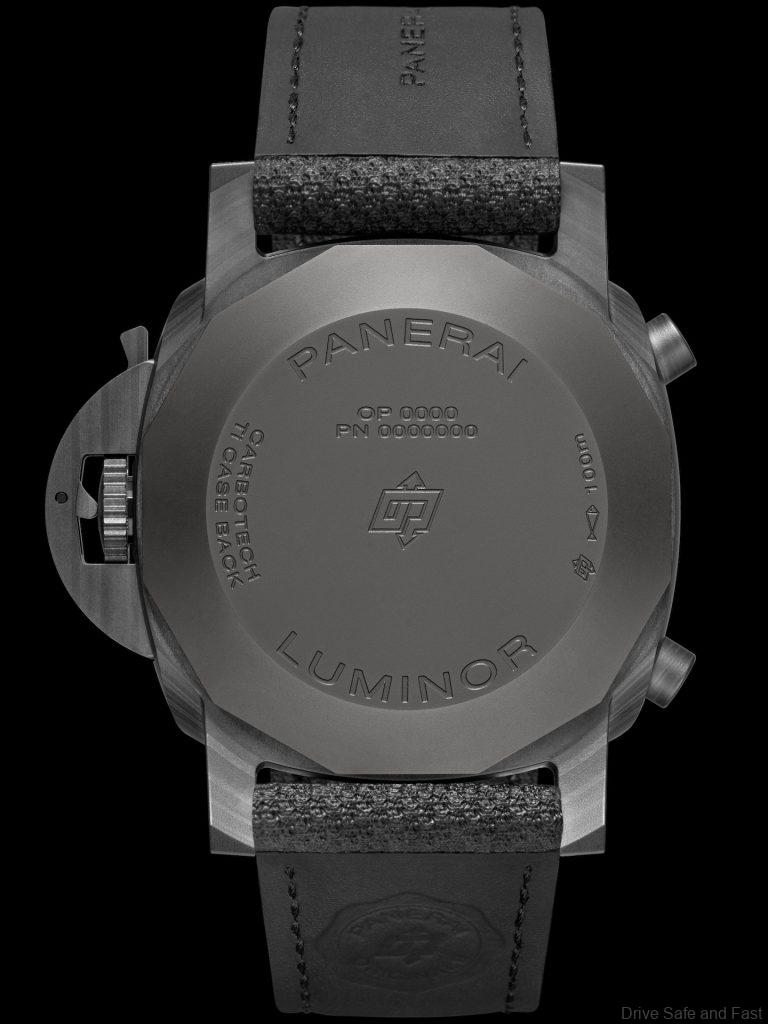 The structure of Carbotech is a marvel in itself, combining thin sheets of carbon fibers compressed at a controlled temperature under high pressure with a high-end polymer called PEEK (Polyether Ether Ketone). This unique combination not only enhances the aesthetics but also strengthens the material, making it a perfect choice for watchmaking.
The Matte Black Dial
The matte black dial provides a striking backdrop for the vibrant indicators and sub-dials of the chronograph functions. These colors serve a dual purpose, creating a captivating contrast against the black dial and allowing wearers to quickly identify and engage with the watch's various features, in line with Panerai's DNA of luminescence.
Versatile Straps for Every Occasion
The Luminor Chrono Carbotech PAM01219 comes with a technical material bracelet engineered to resist sweat and water, boasting an impressive water resistance of 10 bar (100 meters). For those who prefer a more classic touch, the watch also offers a black rubber and fabric strap crafted from high-quality materials.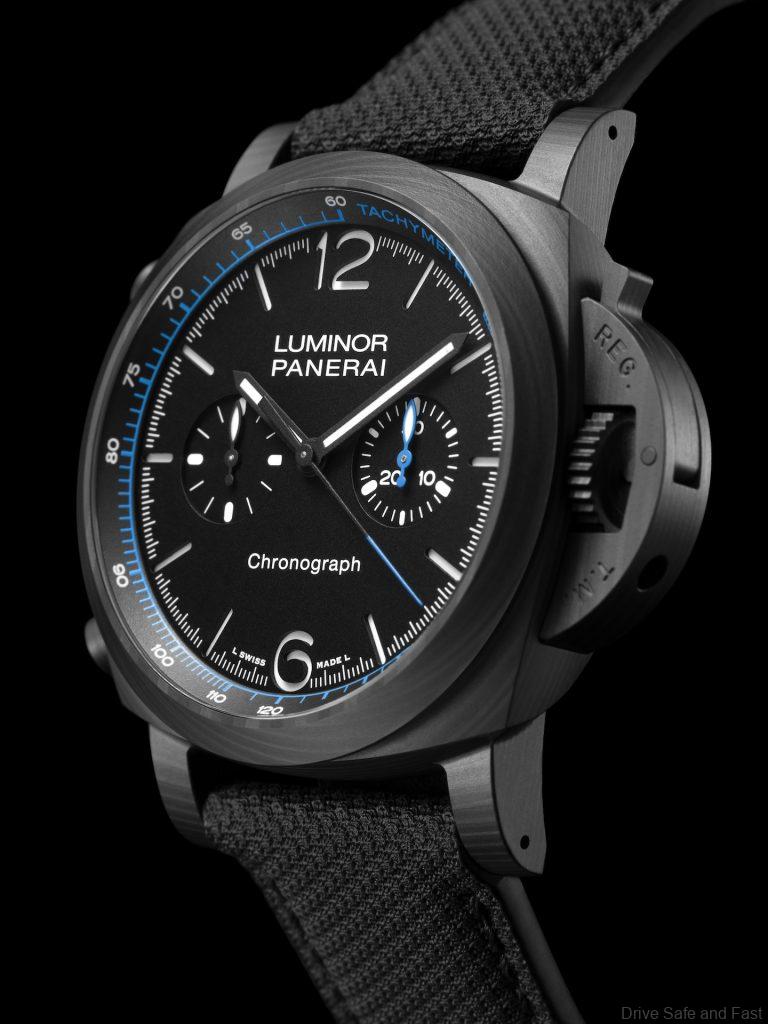 Power and Precision
At the heart of the Luminor Chrono Carbotech PAM01219 ticks the Chrono Automatic P.9200 calibre, offering a remarkable power reserve of 42 hours. Furthermore, the Speed Tachymeter Scale function allows wearers to measure average speed over a defined distance, adding another layer of functionality to this exceptional timepiece.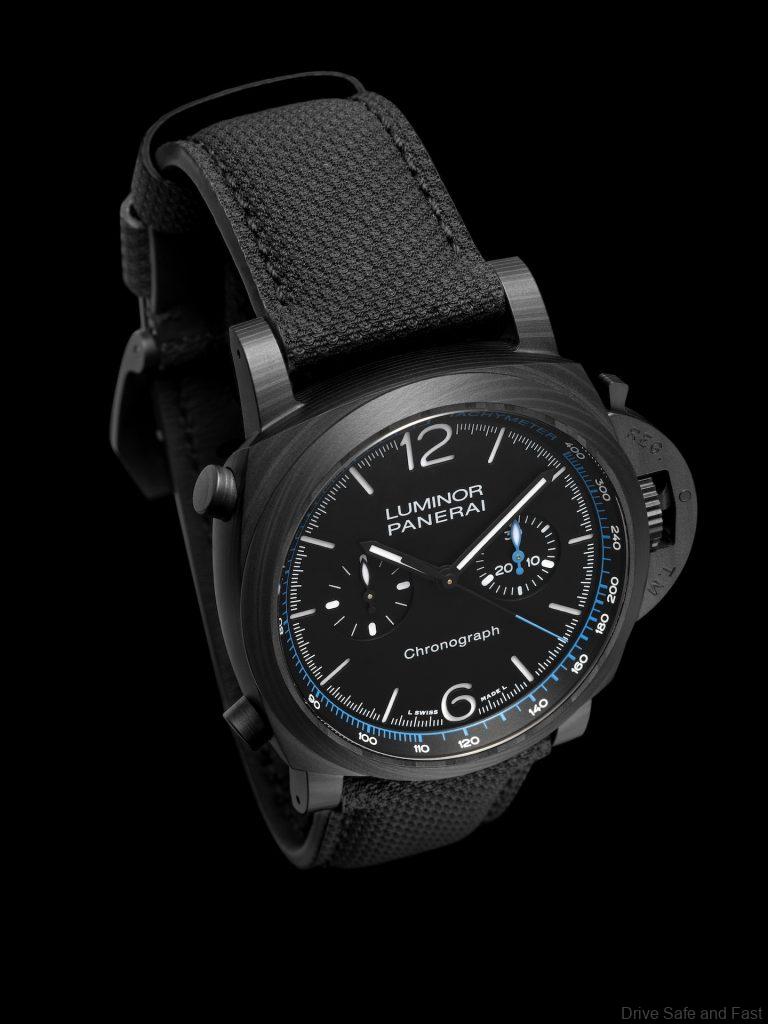 Availability
The Panerai Luminor Chrono Carbotech PAM01219 is available starting this month, October 2023, allowing Malaysian enthusiasts and collectors to get their hands on this masterpiece of innovation and style.