Watches
Published on November 14th, 2023 | by Subhash Nair
0
Panerai Luminor Chrono PAM01498 Is Limited To Just 200 Units
The limited-edition Panerai Luminor Chrono PAM01219 arrives with a price tag of RM74,500.
In the realm of horological excellence, Panerai once again asserts its mastery with the latest addition to the Luminor Chrono collection – the PAM01498. This limited-edition timepiece, comprising only 200 pieces worldwide, seamlessly blends Italian sophistication with Swiss precision. As we delve into the intricacies of this exceptional watch, the PAM01498 unfolds as a testament to Panerai's ceaseless dedication to technological innovation and the pursuit of novel materials.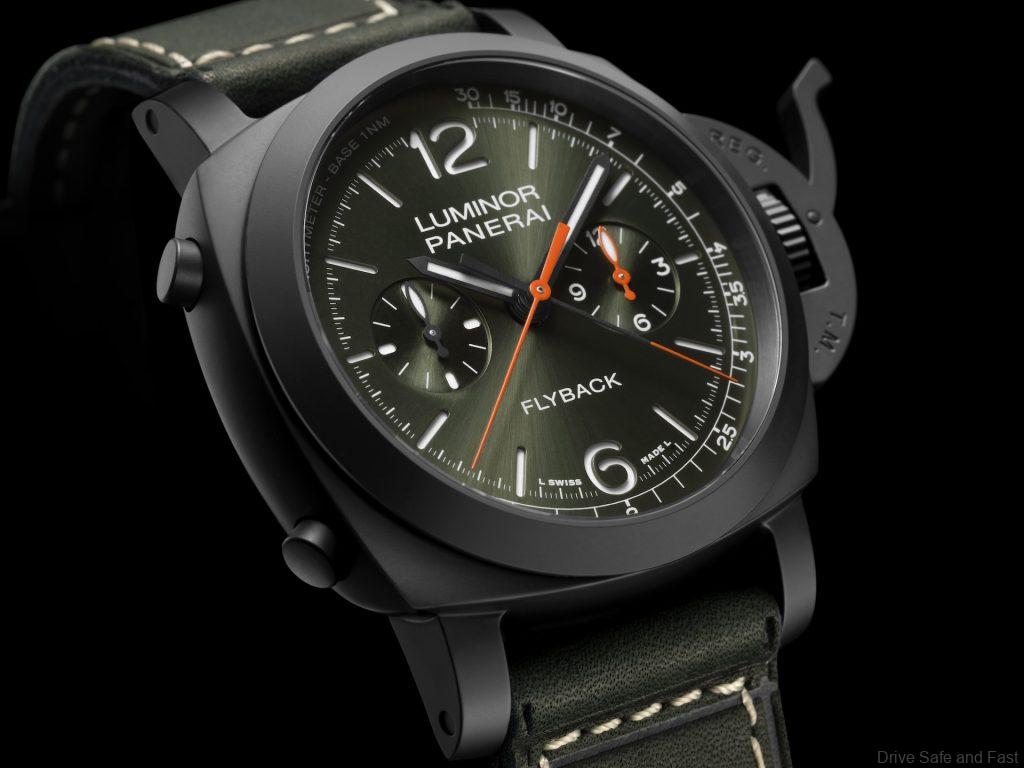 At the core of the PAM01498 ticks Panerai's automatic P.9100 calibre. This remarkable movement powers a flyback chronograph, an intricate mechanism allowing instantaneous resetting with a single push of the button. This ensures not only precise timekeeping but also elevates the user experience to unparalleled heights.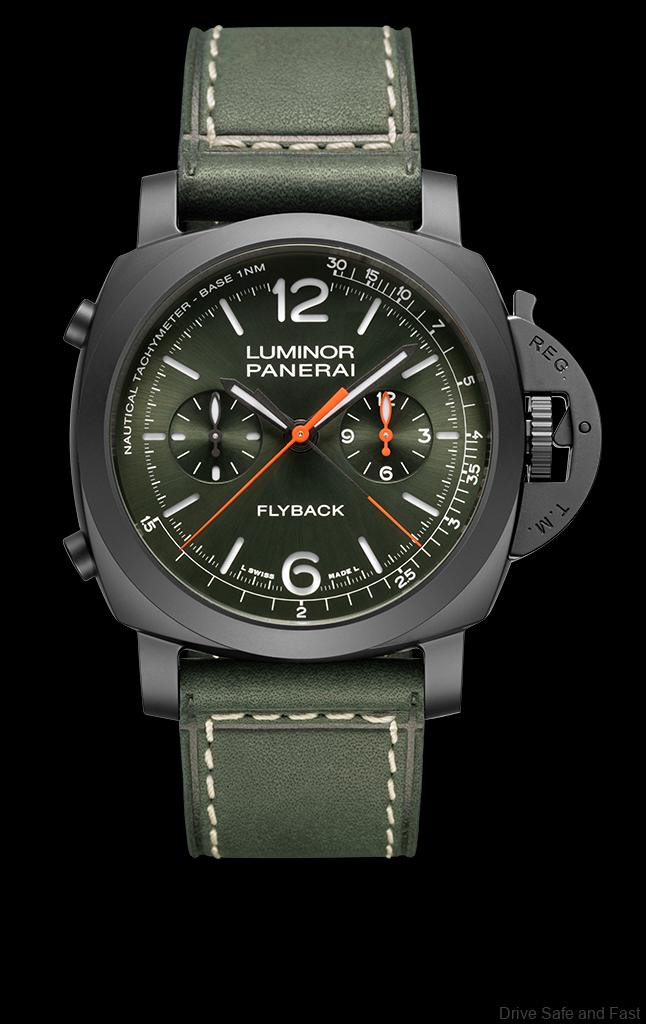 Encased within a 44mm black ceramic frame, the PAM01498 boasts a design that is as robust as it is elegant. Ceramic, celebrated for its durability and scratch-resistance, ensures the watch endures the daily grind while maintaining a refined aesthetic. The open case-back provides a captivating view into the P.9100 calibre, a visual feast for aficionados of horology.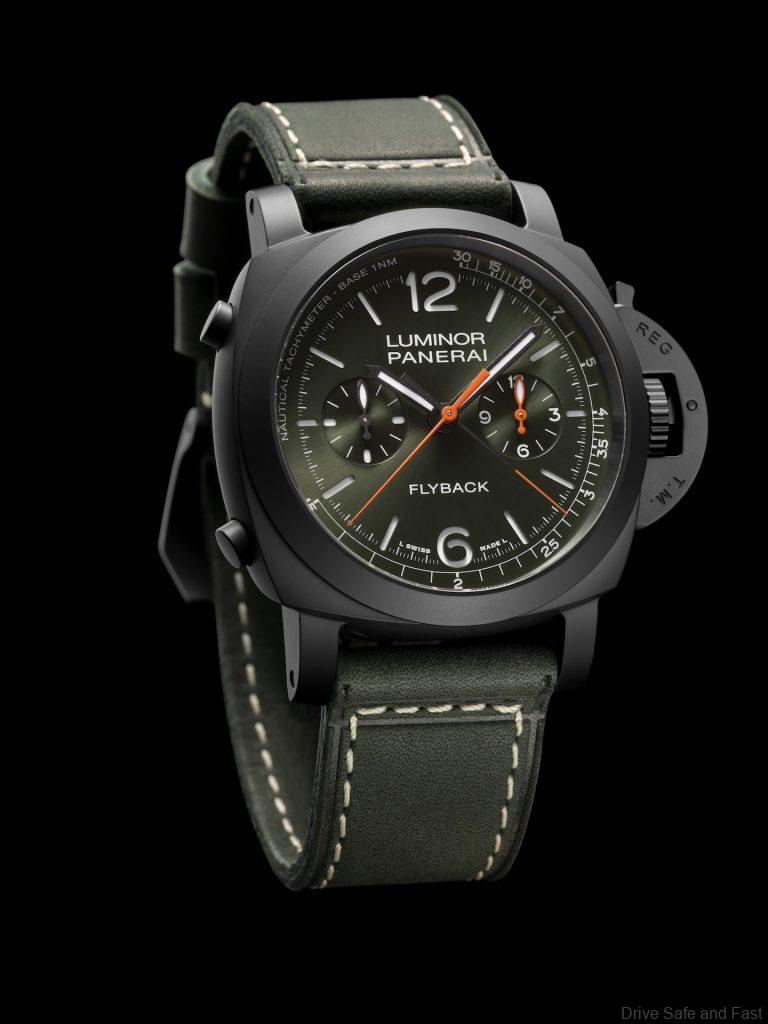 The sun-brushed green dial of the PAM01498 adds depth and vibrancy to its appearance. This rich hue creates a striking contrast against the black ceramic case, setting the stage for the sub-seconds dial and nautical tachymeter scale. This scale not only enhances the watch's visual appeal but also allows wearers to measure the average speed of a yacht over a defined distance.
With a water resistance of up to 10 bars (100 meters), the Luminor Chrono PAM01498 proves its mettle in diverse environments. Paired with a calf bracelet in a matching green hue, the watch ensures a perfect blend of comfort and sophistication for everyday wear. Additionally, the timepiece comes with a black rubber strap crafted from high-quality rubber, offering versatility to suit different occasions.
Technical Specifications – PAM01219
For those fascinated by the technical prowess of the PAM01498, its sibling, the PAM01219, shares similar attributes. With an automatic mechanical movement, P.9100 calibre, and a robust 44mm black ceramic case, the PAM01219 is a statement of Panerai's commitment to excellence. Its green sun-brushed dial, luminous Arabic numerals, and hour markers further enhance its visual allure.
The limited-edition Luminor Chrono PAM01498 stands as a boutique exclusive, available from October 2023 with a price tag of RM74,500.