Automotive
Published on October 4th, 2023 | by Sounder Rajen
0
Slovakian Car Owner Fined After Camera Catches Dog Driving Over The Speed Limit
Imagine the horror and confusion of the police officer seeing the camera footage?
They say dogs are man's best friend and I can personally attest to this statement. Without getting too much into detail, let's just say that if it were not for my family dog, Jacqueline, I would not be alive today. Similarly, one doggo in Slovakia loved his "hooman" so much, he was willing to incriminate himself on the speed trap.
Yes, you read that right, a speed camera (or speed trap, if you prefer the term), caught a car in Slovakia going over the speed limit. While this, in itself, may not be newsworthy, the camera caught a good boy (all dogs are good, yes, I will die on this hill, so fight me) driving, presumably to keep his owner out of trouble. Well he tried.
Moreover, the owner of the car, a Skoda Kamiq SUV, was later fined, making this furry friend's efforts amount to nothing but at least it made for some really entertaining news and possibly even made the officer(s) reviewing the camera footage question their sanity and sobriety.
So what really happened here? Well, police officers in the Trnava region of Slovakia believed they were being pranked when they observed a brown hunting dog seated behind the wheel of a Skoda Kamiq in footage captured by a speed camera. There was no indication of any human passengers in the vehicle either.
The mystery was resolved a few minutes later when a police patrol intercepted the Skoda Kamiq, in the village of Sterusy for driving 10km/h over the speed limit. The owner, a 31-year-old man, initially asserted that his dog had unexpectedly leaped onto his lap. However, the video footage contradicted this explanation.
On top of that, the man's loyal companion couldn't understand his owner's wrongdoing and was confused when the officers fined his human for breaking the law. It remains unclear whether the vehicle owner was fined for speeding or for neglecting to properly secure his pet in a moving vehicle, possibly both.
Either way, it has to be noted that such behavior is unacceptable behind the wheel, as pets should not be in control of a vehicle independently, regardless of their training. What's more, while this is not the first time a dog with a driver's instincts has been spotted, it is certainly not a common sight.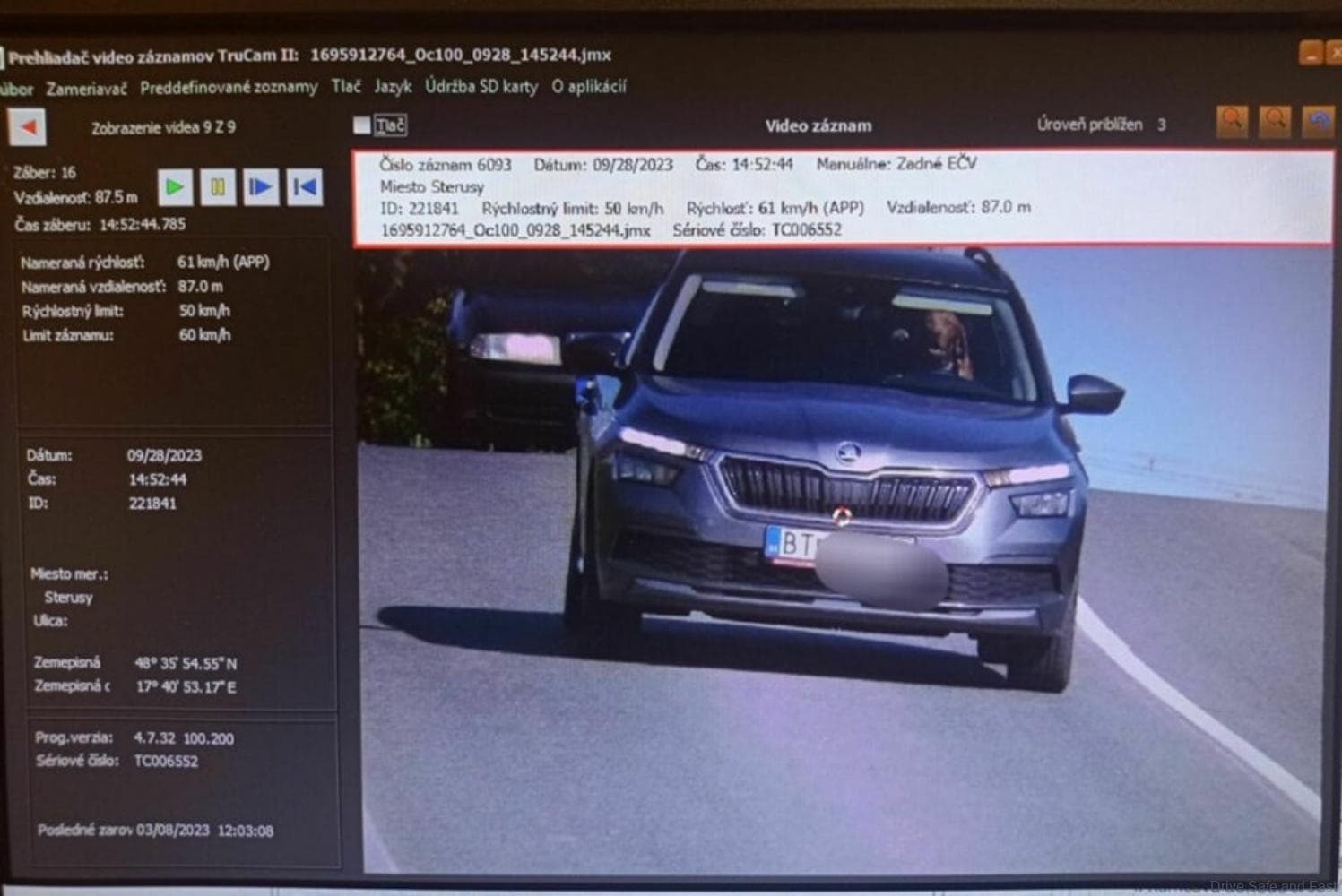 In a humorous social media post, Polícia SR Trnavský kraj officers clarified that the photo was genuine and not edited. In jest, they also mentioned cancelling the adorable "floofy" boi's hunting plans for the day as well. We're sure the doge in question cooperated fully with the investigations too.
We got all this from Carscoops and their full article is linked here. Thank you Carscoops for the information and images.