Motorcycles
Published on October 26th, 2023 | by Sounder Rajen
0
The All-New Suzuki V-Strom 1050 Is Engineered For The Unexpected
Brave every situation with confidence with the Suzuki V-Strom 1050
Suzuki Malaysia has officially launched its latest addition to the esteemed V-Strom series, the 2023 V-Strom 1050. Engineered for the Unexpected, this Adventure motorcycle redefines the standard of reliability and performance, ensuring riders can conquer the most unpredictable terrain and conditions with confidence.
Building upon the legacy of dependable sports adventure tourers, the Suzuki V-Strom 1050 series takes rider-machine connection to new heights with the introduction of an updated Suzuki Intelligent Ride System (S.I.R.S.). This innovative system provides enhanced comfort and control over varying terrains and conditions.
Moreover, the proven 1037cc 90º V-Twin Engine serves as the heart of the Suzuki V-Strom 1050, ensuring exceptional power and performance and two colour options will be made available, namely, Pearl Vigor Blue with Metallic Black (CGI) and Glass Blaze Orange with Metallic Mat Black (CGH) to fit a variety of aesthetics.
The Suzuki V-Strom 1050 sports a touring windscreen which features a quick-release height adjustment for added convenience during long journeys. The bike also features the Suzuki Intelligent Ride System (S.I.R.S.)c standard cruise control and bi directional quick shift system for seamless riding experience.
Specially designed with touring in mind, the Suzuki V-Strom 1050 offers riders the freedom to explore the great outdoors. Whether embarking on long-distance pavement-oriented tours or venturing onto gravel roads and trails, this motorcycle is built to adapt with diverse riding experiences, inspiring confidence in its rider.
On top of that, ABS ON/OFF features are the sole differentiating factor between the Suzuki V-Strom 1050 and V-Strom 1050DE models. Adding to the excitement, this model comes with a 2-year, 20,000 km (whichever comes first) full factory warranty, and it is supported by a vast network of over 90 dealers nationwide.
Suzuki's commitment to delivering reliable and durable products is demonstrated through this warranty, providing customers with peace of mind. Imported as a Completely Built-Up (CBU) unit from Japan, the Suzuki V-Strom 1050 adheres to the highest quality standards and embodies the brand's renowned craftsmanship.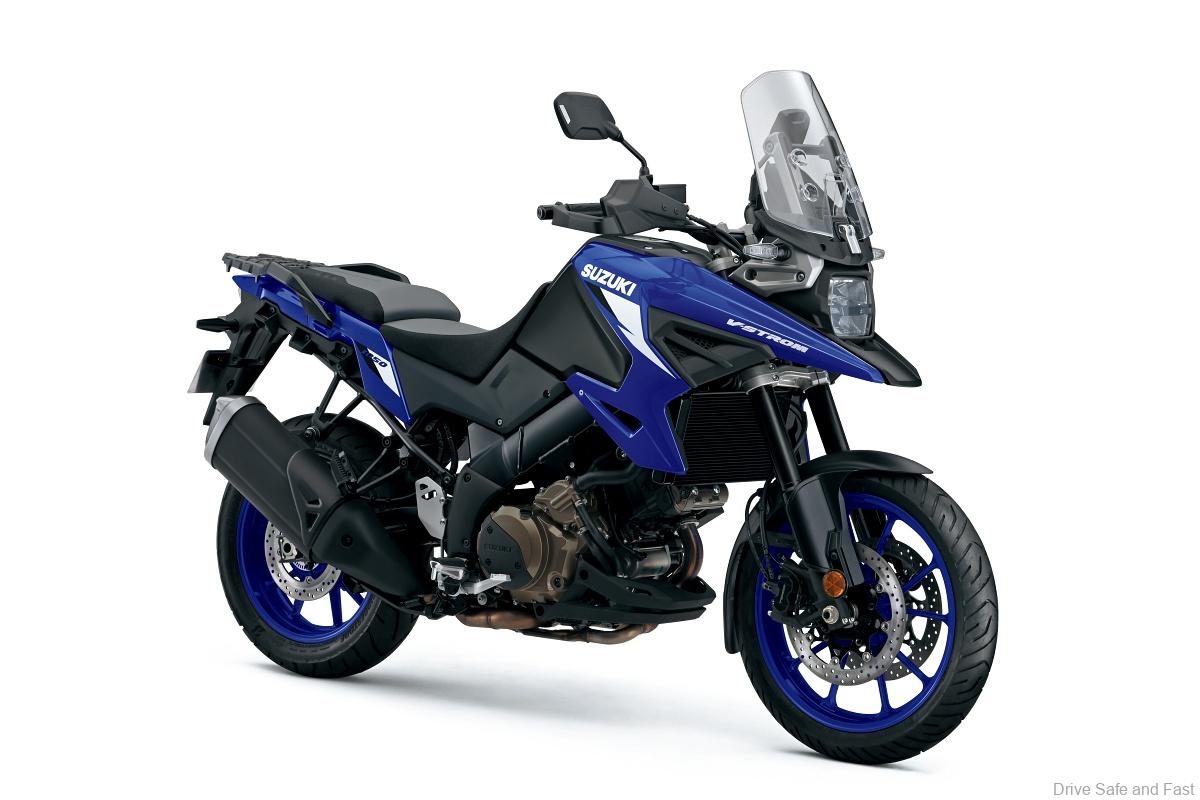 The 2023 Suzuki V-Strom 1050 series is set to redefine adventure touring, offering riders unparalleled comfort, control, and reliability. Suzuki Malaysia is excited to introduce this exceptional motorcycle to its customers, reflecting its dedication to delivering the best in two-wheeled innovation.
The V-Strom 1050 will be priced at RM78,800 (excluding insurance, road tax and registration) and will now be available at all Suzuki Big Bike World showrooms nationwide. Please visit your nearest authorized Suzuki dealership or the Suzuki Malaysia website at this link here.