Automotive
Published on November 9th, 2023 | by Sounder Rajen
0
Audi Q8 2024 Facelift Shown, Will It Come To Malaysia Soon?
As Audi updates its Audi Q8 SUV range, will Malaysia only receive new EVs?
Well, 2023 is reaching its curtain call and as such all slightly older cars (about 5 years old) are gearing up for their customary facelift and the Audi Q8 is no different. With the brand currently offering massive year end discounts on its electric vehicle (EV) offerings though, will we even see this petrol SUV in Malaysia in 2024?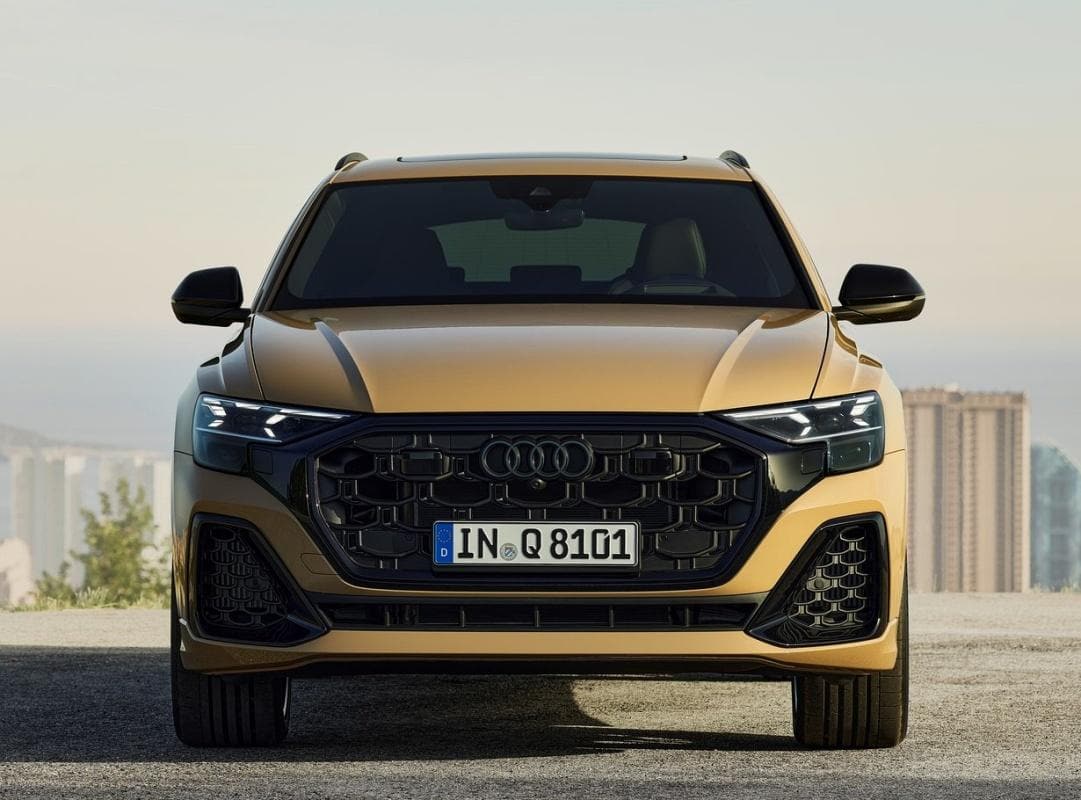 First things first, what is different with the updated 2024 Audi Q8 range? Starting with the exterior, we see that the front end now sports a sharper and thinner headlight unit (no surprise there) and the sportier S trim level also adds matrix LEDs but Malaysia likely won't receive this option, along with a redesigned front bumper.
Moreover, the 2024 Audi Q8 also features the brand's new, modern corporate identity, specifically, the new two-dimensional rings that debuted in the Q8 e-tron. Instead of chrome, the new four rings also come in contrasting white and black but as part of an optional package, the white of the rings can be replaced with a dark gray finish.
As part of the 2024 update, Audi is also expanding its range of apps. For the first time, passengers can use popular apps from third-party providers like Spotify and regular software updates and a constantly expanding range of apps make for even greater individualization of the infotainment system.
On top of that, in terms of driver assistance systems, the surroundings display in particular has received a significant upgrade. The Audi virtual cockpit displays a lane change warning, other road users distance warning, intersection assist, and traffic light information online in stunning full HD quality.
Audi has also added electronically controlled air suspension with a continuously adaptive damping system, adaptive air suspension or adaptive air suspension sport (standard equipment on the SQ8 TFSI), as optional equipment on the 2024 Audi Q8 range along with optional all-wheel steering (standard on the SQ8 TFSI trim level).
The 2024 Audi Q8 range starts with the 45 TDI quattro, powered by a three-litre diesel engine making 231PS and 500Nm of torque capable of a century sprint time of 7.1 seconds and a top speed of 226km/h. Another option is the 50 TDI quattro, a more powerful version of the former making 286PS and 600Nm of torque. This version accelerates from 0 to 100 km/h in just 6.1 seconds and has a top speed of 241km/h.
The Audi Q8 55 TFSI rounds out the list and features a three-litre six-cylinder Otto engine and direct fuel injection that makes 340PS of power and delivers a maximum torque of 500Nm while accelerating from 0 to 100km/h in a staggering 5.6 seconds. It reaches its electronically limited top speed of 250km/h.