Automotive
Published on November 4th, 2023 | by Subhash Nair
0
Volvo Car Year-End Deals Offer Up To RM25K In Instant Cash Rebates!
Celebrate the Season with Volvo Car Malaysia Year-End Deals.
As the year's end approaches, Volvo Car Malaysia is gearing up to bring excitement and electrification to your doorstep. With year-end deals running from now until December 31, 2023, there has never been a better time to consider owning a Volvo. These extraordinary offers extend to a range of Electric Vehicles (EVs) and Plug-in Hybrid/Mild Hybrid models, presenting a golden opportunity for car enthusiasts and eco-conscious consumers alike.
Electrify Your Drive with BEV Offers
Volvo Car Malaysia's commitment to sustainability and innovation shines through in their line-up of electric vehicles. As part of the year-end deals, Volvo Car Malaysia is offering instant cash rebates on both of their electric models:
2023 Volvo XC40 Recharge Pure Electric – RM25,000 instant cash rebate
The Volvo XC40 Recharge Pure Electric is a stunning representation of Volvo's dedication to eco-friendly transportation. This versatile compact SUV not only provides a thrilling driving experience but also contributes to a cleaner planet. This battery electric vehicle has a maximum range of 438km and can be quickly charged up from 10% to 80% in less than half an hour with the right charger. Performance is exhilarating 300kW available from all four wheels, giving it a century sprint time of under 5 seconds.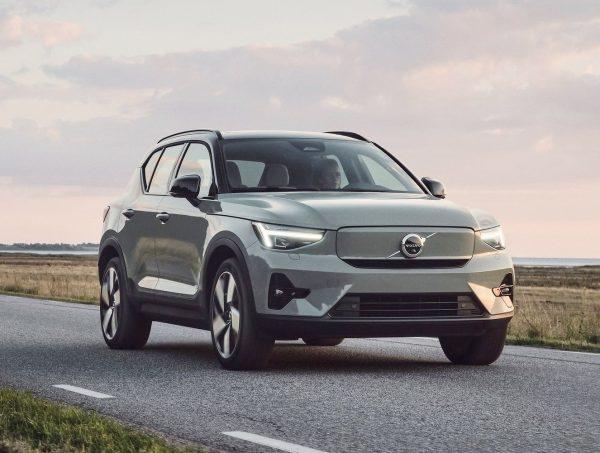 Inside, it's on the cutting edge of automotive technology. Volvo Car is the first in the industry to integrate Google Built-In to its vehicle. On the XC40 Recharge Pure Electric, Google Maps will be able to calculate your battery percentage requirements for your given routes, eliminating range anxiety.
With the substantial RM25,000 instant cash rebate, it's never been more affordable to make the switch to electric.
2023 Volvo C40 Recharge Pure Electric – RM16,000 instant cash rebate
The Volvo C40 Recharge Pure Electric MY23 is a sleek and stylish electric coupe that combines Swedish design excellence with cutting-edge technology. With a RM16,000 instant cash rebate, the Volvo C40 Recharge Pure Electric becomes an even more attractive choice for those looking to embrace the electric future without compromising on luxury and performance.
Both of these EVs boast impressive features, including advanced safety systems, intuitive infotainment, and Volvo's renowned Scandinavian design. It offers even more range thanks to its more aerodynamic shape. By taking advantage of these year-end deals, you can enjoy these remarkable vehicles and significantly reduce your carbon footprint in the process.
Plug-in Hybrid & Mild Hybrid Offers
For those who are not ready to go fully electric but want to take a significant step towards a more sustainable driving experience, Volvo's Plug-in Hybrid and Mild Hybrid models are a great option.
Volvo Car Malaysia has recently updated their range of PHEVs, giving them substantially larger batteries for even more emissions-free driving range. The Volvo XC60 Recharge T8 Ultimate, for instance, can be driven for 81km on pure electric when fully-charged. These latest PHEVs from Volvo are also more powerful than ever thanks to new electric motors and returned engines. The Mild Hybrid range are also an excellent choice. They're primarily petrol powered but feature Integrated Starter Generator technology to boost output and cut down emissions.
These vehicles offer a seamless transition into the world of electrification, providing confidence for longer journeys and reducing emissions.
The year-end deals extend to all Volvo Recharge Models, including Volvo V60, S60, S90, XC60, and XC90, as well as the Volvo Mild Hybrid XC40 B5. When you choose one of these models, you'll receive the following benefits:
● Complimentary Volvo Service Agreement 5+ (VSA5+), valued at RM12,900, ensuring that your vehicle remains in peak condition for years to come.
● Complimentary Polestar Optimization Software, worth RM3,888, enhancing the performance and efficiency of your Volvo.
● An instant cash rebate of RM7,000, providing you with substantial savings on your purchase.
This comprehensive package of benefits makes owning a Volvo Plug-in Hybrid or Mild Hybrid even more rewarding and eco-conscious.
Embrace the New Year in Style, Luxury, and Elegance
With Volvo Car Malaysia's year-end deals, you have the perfect opportunity to welcome the new year in style, luxury, and elegance while contributing to a more sustainable future. Whether you choose an electric vehicle or a plug-in hybrid, Volvo Car Malaysia's commitment to safety, innovation, and sustainability ensures that you'll be driving with peace of mind.
Don't miss out on this exclusive opportunity. Visit Volvo Car Malaysia's website today to learn more about these year-end deals and book a test drive at your nearest Volvo dealer. Make the switch to a cleaner and more luxurious driving experience with Volvo Car Malaysia.