Motorsports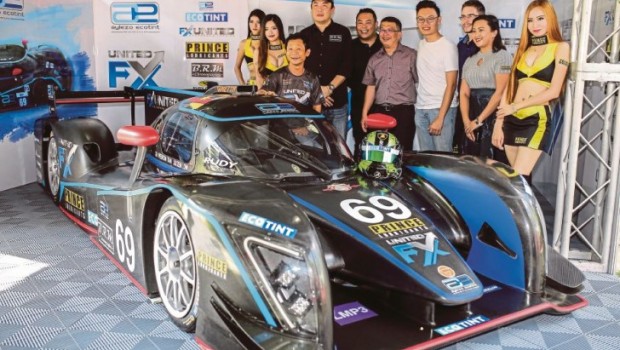 Published on October 7th, 2016 | by Daniel Sherman Fernandez
0
Aylezo Ecotint Racing Unveils Their ALMS Race Car
Malaysian race driver Zen Low has unveiled the Ginetta LMP3 race car that his team- Aylezo Ecotint Racing-  will be running in the Asian Le Mans Series. After a successful season in the Lamborghini Super Trofeo this year, Zen's sights are now set on winning the 2016/17 Asian Le Mans Series.
Success in the ALMS is important for Aylezo Ecotint Racing as they embark on a journey to become the first Malaysian race team to compete in the famous Le Mans 24 Hour.
The "Journey to Le Mans" campaign was launched to give fans more interaction with Zen Low and his team. Fans who sign up to the Aylezo "Journey to Le Mans" will receive exclusive access to the team, behind the scenes content, newsletters, merchandise and special offers from the team's partners.
Speaking about his ambitions to get to the Le Mans 24 Hours Zen was excited about the upcoming challenge: "The reason it's so tough is not only because it's 24 hours, but because not anyone can just enter the race, you require an invitation. And to get an invitation you need to win a championship. That's why we have to win the Asian Le Mans Series."
Zen and his team partner Mr Tan from Ecotint drew the covers off the impressive Ginetta LMP3 in front of a large crowd of fans and staff from the team's partners.
It's great to see everyone together showing me their support and giving me a chance to say a big thank you for everything they have done for me. I'm really looking forward to the exciting challenges that lay ahead of me in the ALMS, and I'm very grateful for the support of such wonderful partners."