Cars
Published on February 22nd, 2017 | by Subhash Nair
0
Perodua Axia Standard G Review: Value With a Brand New Heart
It may not feel like it, but the Perodua Axia has been around since 2014. In that time, it has grown to supplant the Myvi as the go-to hatch for most Malaysians. Perodua's recipe for success? Quality, sensibility and great value. While it's nice to see that there's still a car maker out there with nothing but the masses in mind, no car model can go on for more than a few years without going through a facelift.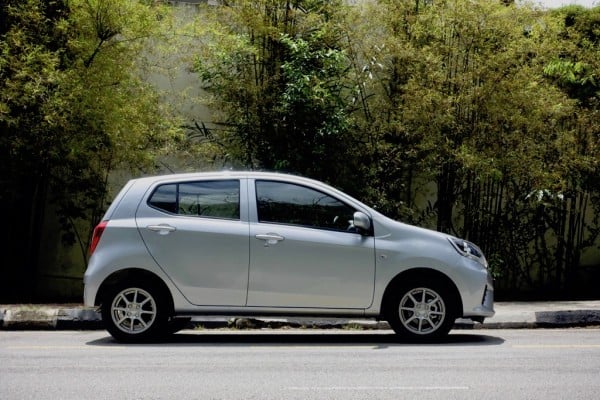 For the Axia, that facelift came early in 2017. To most people, the exterior changes of this updated model signal the biggest change. To the rest of us, there's something under the hood that's more important – VVT-i technology from Toyota. It's still a 3-cylinder displacing 1 litre, but VVT-i has made an impact here in terms of efficiency. Even with a 4-speed automatic gearbox, this new engine is capable of an incredible 21.6km per litre of petrol!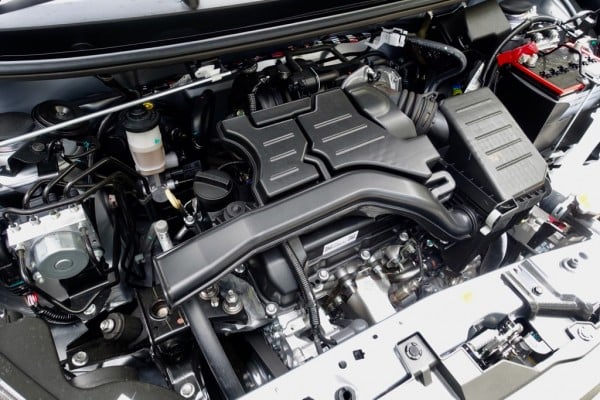 In terms of power, the Axia behaves a little differently than before, though it's not immediately noticeable. The new configuration gives maximum power at the higher end of the RPM range, but we found it was sufficient to push its 840kg weight around even at the lower range. So if you're not someone who regularly revs his motor to the redline, you stand to save a lot in terms of fuel. This is especially true in stop-start traffic common in most Malaysian cities.
We even took our test car to Johor Bahru and back via PLUS. We're happy to report it was extremely efficient and could merge onto the highway easily enough. Of course, it's not an ideal highway cruiser, but it's certainly capable of getting the job done. Families with just an Axia in the garage will be pleased by its Myvi-levels of comfort up to 110km/h.
The new front fascia is, to us at least, a step in the right direction for all variants. It's a more straight-forward look that works well with the car's proportions. And with a car as ubiquitous as the Axia, having a pleasant face is much better in the long run than one that breaks the mould.
The model we tested here is the Standard G. It's the model intended for the widest audience as the cheaper Standard E fills more of a 'fleet sales' role for driving schools. Even though it's not as well kitted out as the 'Special Edition' or 'Advance' models, Perodua have given it quite a few unexpected features. Projector halogen headlamps, for instance. These took us by surprise, as we normally expect regular reflector headlights on budget-friendly cars. A welcome addition, as the headlights definitely elevate the overall look of the new Axia.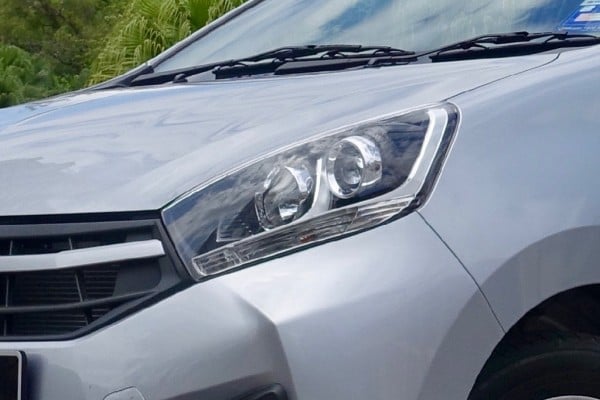 Around the back, you'll find a new handle for the rear hatch. Being a 5-door, this additional handle is a natural and practical fit that adds value to the whole package without interfering with the car's look. Before heading inside, it's worth noting that there are 14″ 8-spoke alloys that come supplied here.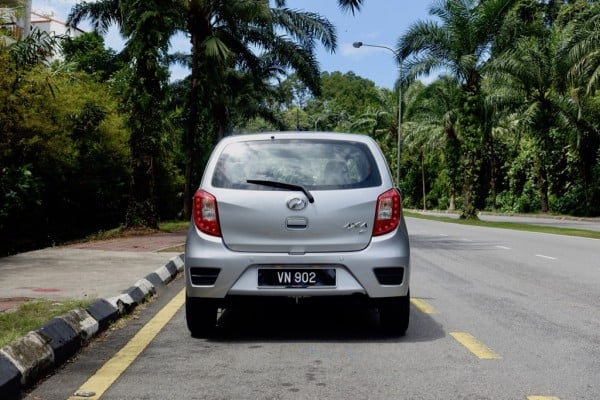 Climb aboard and you'll find some new silver trim on the centre console and steering wheel. They've also found a way to cram a load of amenities despite operating under tight cost constraints. Occupants with handbags will be pleased to find Perodua's signature Anti-snatch Hook present on the front passenger seat. The driver seat also gets a little attention in the form of height adjustment. Behind both front seats are little utility hooks for handling things like hot food.
Electrically adjustable and foldable wing mirrors are also a nice little touch. The head unit here isn't half bad. On top of a radio, you can put some songs into a USB drive and play it back directly – more than sufficient for someone just looking for a basic vehicle.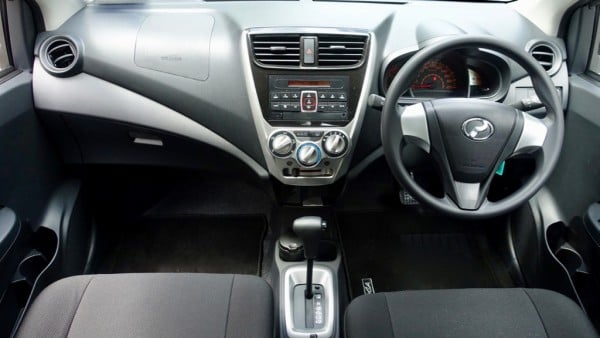 In terms of safety, the Axia Standard G is rated 4 stars by ASEAN NCAP. Even on the Standard G model, you get 2 SRS Airbags for the front occupants, antilock braking, and electronic brakeforce distribution.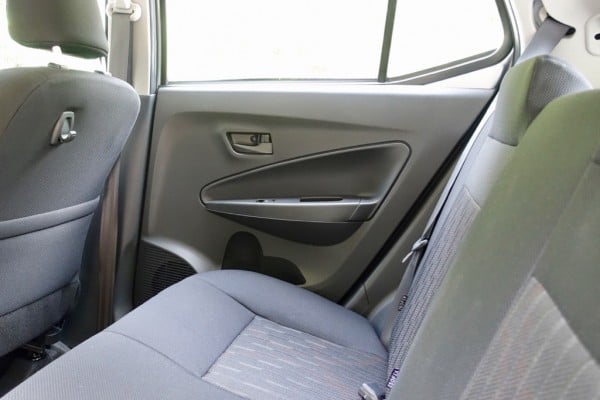 All in all, the Axia Standard G seems to be well suited to those shopping on an extra tight budget. Whether you're buying your child their first car, a graduate looking for a set of wheels or just someone in the market for something to navigate KL parking and traffic, the new Axia is built just for you. And the Standard G variant will give you the best value for money deal as it has got all the necessary braking aids.
2017 Perodua Axia Standard G Automatic Specifications 
Engine: In-line 3 1KR-VE with VVT-i
Capacity: 998cc
Gearbox: 4-speed Automatic
Max power: 67bhp @ 6000rpm
Max torque: 91Nm @ 4400rpm
Price: RM36,900