Automotive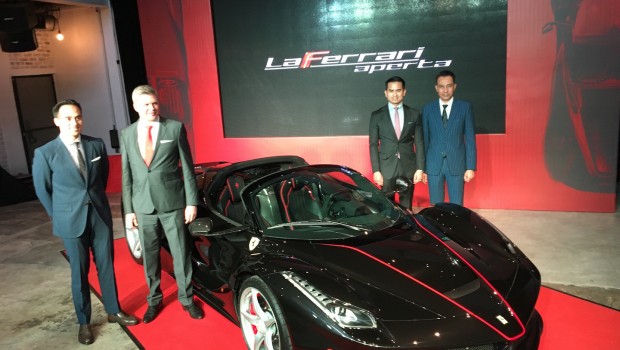 Published on July 20th, 2017 | by Daniel Sherman Fernandez
0
LaFerrari Aperta gets only 2 very lucky Malaysian owners
Ferrari Malaysia has just unveiled the spectacular limited edition LaFerrari Aperta – the special series model launched to mark Ferrari's 70th Anniversary. To own this exclusive Ferrari, you will have to be invited by Ferrari HQ in Italy and so there are only 2 units allocated to Malaysian buyers. For Singapore, there are also just 2 units allocated.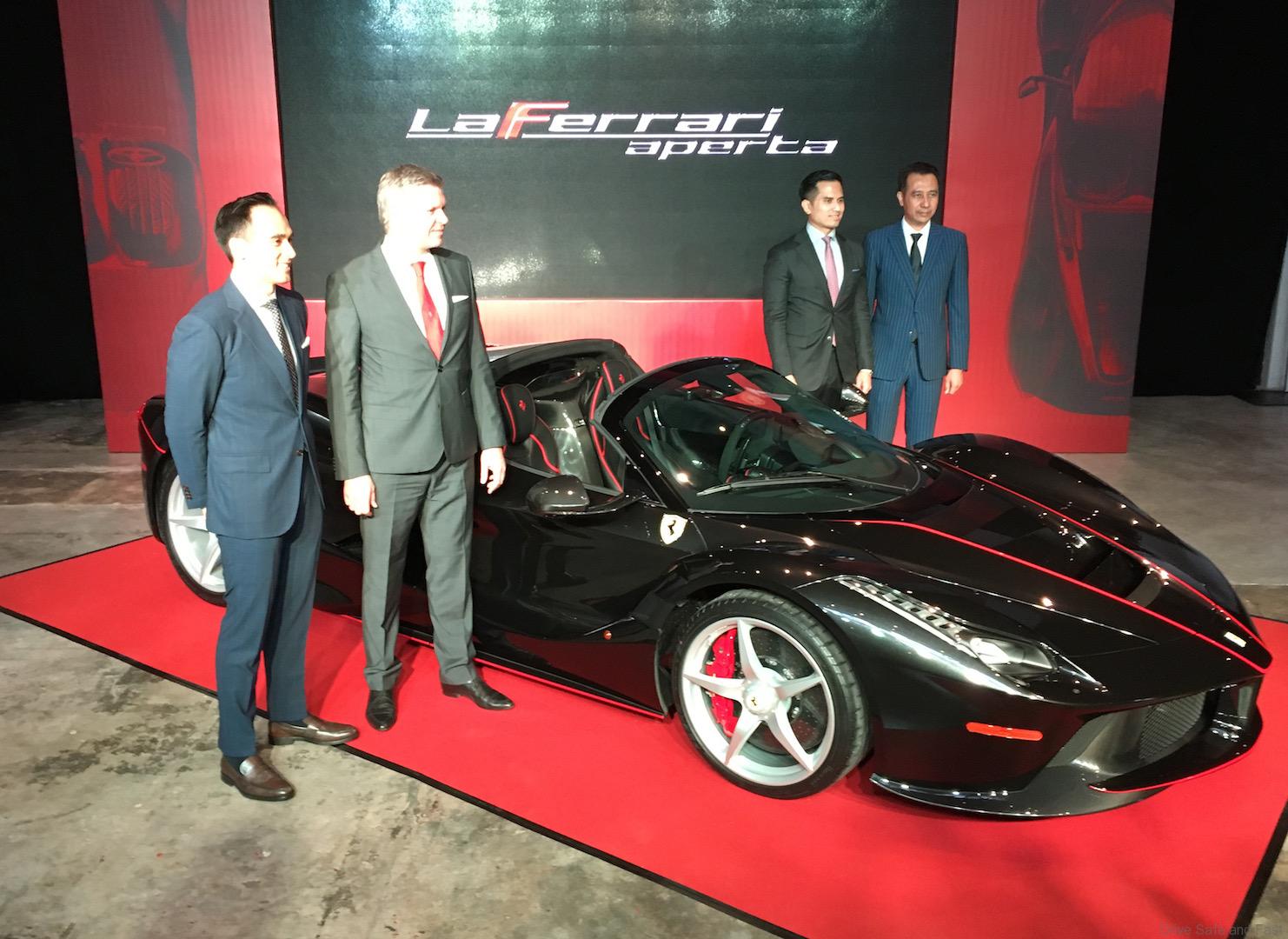 Designed for Ferrari's most passionate clients, the LaFerrari Aperta is the new limited-edition special series, an open-top version of the acclaimed LaFerrari supercar. The LaFerrari Aperta delivers the same top speed of over 350 km/h, accelerating from 0 to 100 km/h in in under 3 seconds and 0 to 200 km/h in 7.1 seconds. It also delivers the same torsional rigidity and beam stiffness characteristics, as well as dynamic performance levels. Modifications to the aerodynamic set-up ensure that, with the roof open and the side windows up, the drag figure is unaffected compared to that of the coupé.
Special attention was focused on the unique experience of open-top driving. The coupé's blistering performance feels heightened to superb effect in the LaFerrari Aperta. The absence of the roof delivers a genuinely exhilarating experience with the hybrid power unit providing a heady soundtrack. A sophisticated wind-stop system, designed to improve aerodynamic and acoustic comfort, means occupants can easily carry on a conversation even at high speeds.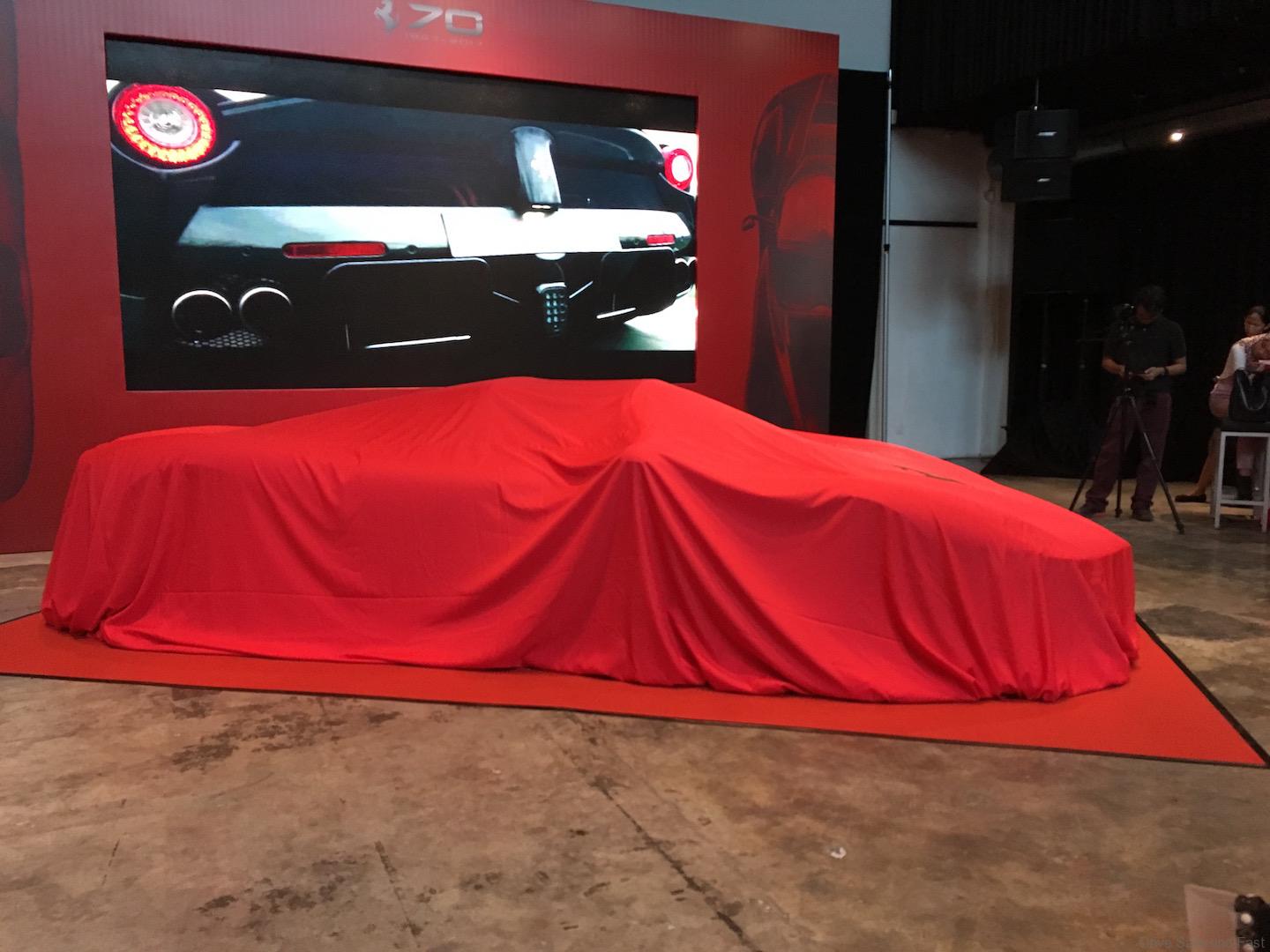 POWERTRAIN
The LaFerrari Aperta's powertrain, which is the same as the LaFerrari's, uses hybrid technology. It couples an 800 cv 6262cc V12 with a 120 kW (163 cv) electric motor for a total output of 963 cv. Thanks to the HY-KERS system, it is the most high-performance and efficient Ferrari ever built.
V12 ENGINE
The 6,262 cc V12 is the most powerful naturally-aspirated engine ever sported by a road-going Ferrari. It punches out 800 cv and spins to 9,250 rpm, to deliver absolutely extraordinary performance, driving thrills and an unmistakable Ferrari sound. These unprecedented results are the product of meticulous honing of the engine's volumetric, mechanical and combustion efficiency.
To boost volumetric efficiency, the V12 employs continuously variable-length intakes – a mainstay in F1 engine technology until banned by rule changes – which optimise performance as a function of engine speed. Similarly, the torque and power curves are optimised across the rev range. The hybrid powertrain generates total torque in excess of 900 Nm: the instantaneous torque from the electric motor is employed at lower revs and V12 engine power and torque is optimised at higher revs. The V12's peak torque of 700 Nm is, in fact, developed at 6,750 rpm.