Automotive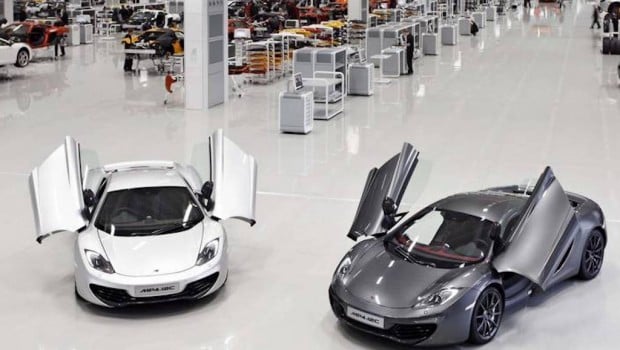 Published on July 1st, 2017 | by Subhash Nair
0
McLaren Automotive and McLaren Technology Group Merges
McLaren Automotive and the McLaren Technology Group are being brought together under one corporate structure to be called the McLaren Group.  The announcement unifies all activities under a single coordinated strategy and brand, allowing the exceptional reputation of each business for technological excellence to be used across the entire Group for the benefit of all its customers, partners and employees.
The Bahrain Mumtalakat Holding Company and TAG Group become the McLaren Group's long-term majority shareholders.  Shaikh Mohammed bin Essa Al Khalifa will be McLaren Group's Executive Chairman, Mansour Ojjeh its Executive Committee Principal.  Mike Flewitt continues to lead McLaren Automotive as Chief Executive Officer while McLaren Technology Group Chief Operating Officer Jonathan Neale and McLaren Technology Group Executive Director Zak Brown also continue in their current roles.
The TAG Group first invested in McLaren in 1984 and is the longest standing of the McLaren Group's shareholders.  They were joined ten years ago by the Bahrain Mumtalakat Holding Company.  Both remain committed to McLaren and excited for its next phase of growth.
The McLaren Group employs 3,400 people located largely at its iconic McLaren Technology Centre headquarters in Woking, UK, and in 2016 had a combined turnover of £898 million.  McLaren Automotive celebrated the production of its 10,000th car in December 2016 and now sells its family of Sports Series, Super Series and Ultimate Series products across 30 global markets.  The entrepreneurial McLaren Technology Group encompasses McLaren Applied Technologies, McLaren Marketing and McLaren Racing which has won 182 Formula 1 Grands Prix and 20 Formula 1 World Championships.
The announcement follows the decision of Ron Dennis CBE to step down as the Chairman of McLaren Automotive and McLaren Technology Group reaching agreement with his fellow shareholders to sell his shareholdings in both companies.  McLaren Group has secured long-term financing to acquire these plus stimulate growth in its wider businesses and consolidate its financial arrangements.