TechTalk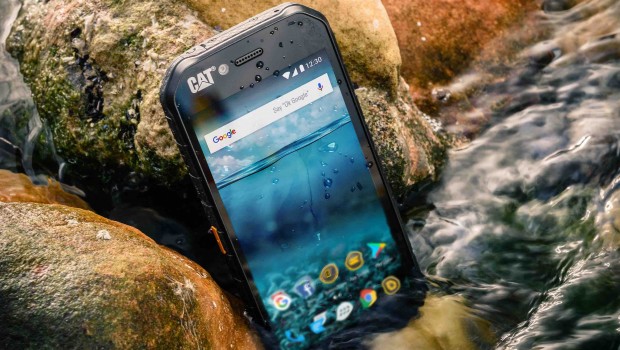 Published on September 1st, 2017 | by Daniel Sherman Fernandez
0
Tough and Ready For Anything, The CAT® S31 SMARTPHONE
Selling from £299.00 which is about RMRM1,800.00, this is the smartphone for the hard and rough outdoors person. It comes with ultra-tough features and a 4000 mAh battery that keeps going for longer – the Cat S31 won't give up.
Cat phones are used by customers who work in a range of industries, and take part in recreational activities, that regularly put their mobile phone under stress. These customers come from trades including construction, agriculture, security, and vehicle repair, or enjoy activities such as hiking, fishing, and biking. The new Cat S41 and Cat S31 smartphones are packed with upgrades and key features that Cat phones research shows these customers truly value, especially around battery capabilities, rugged credentials, and display technologies.
The Cat S41 is the successor to the Cat S40 smartphone with an upgrade to a huge 5000mAh battery, providing up to 44 days standby time or up to 38 hours 3G talk time, useful when your day takes you somewhere you're unable to charge your device. It can also charge other devices and accessories with its Battery Share functionality that turns your phone into a power bank. Using the USB Battery Share connector provided, the Cat S41 can charge another product or accessory, but will stop once a user-defined reserved battery level is reached on the S41, set via an easy-to-use, in-app slider control. This ensures the user remains in control, and can use their device as a power bank without having to keep checking they are retaining sufficient charge for themselves.
It features:
Dust proof and drop proof – to 1.8m
Waterproof – to 1.2m* for 35minutes
8MP rear camera works underwater
Corning® Gorilla® scratch-resistant glass
Auto wet finger and glove support
The Cat S41 smartphone sells for €449 and will be available to order from August 31st via www.catphones.com and multiple retailers and operators.