Automotive
Published on November 6th, 2017 | by Subhash Nair
0
Shell Raised RM738K Through Their 2017 Charity Drive Campaign
Shell Malaysia visited the BOLD Association for Children with Special Needs (Penang) recently and spent some quality time with the children. They were also joined by the children of Kelab Balkis, Kelantan who are amongst the many other children nationwide that will benefit from various capacity building programmes supported by Shell under its Shell Raya Charity Drive.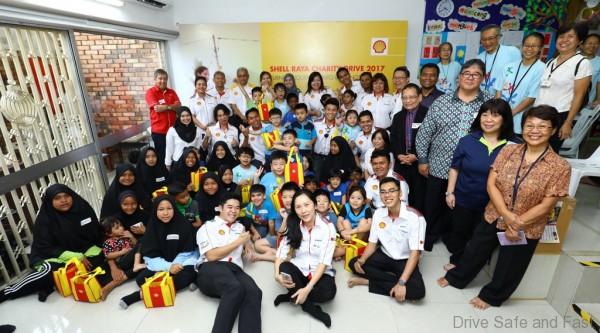 This year's fund will be distributed to five selected charity organisations: MyKasih Foundation (Central and Sabah region); BOLD Association for Children with Special Needs (Penang); Pertubuhan Perkhidmatan Intervensi Awal Batu Pahat (Johor Bahru), Kelab Balkis (Kelantan) and Yayasan Kemajuan Insan Sarawak(Sarawak).
Three (3) of the selected charity organisations will utilise the funds for underprivileged children's bursary programmes, academic programmes and skill-based activities such as computer, sewing and cooking classes to name a few.
The two (2)other charity organisations will be focusing on helping children with special needs and will use the donation for programmes that support children's communication skills, sensory and motor skills training.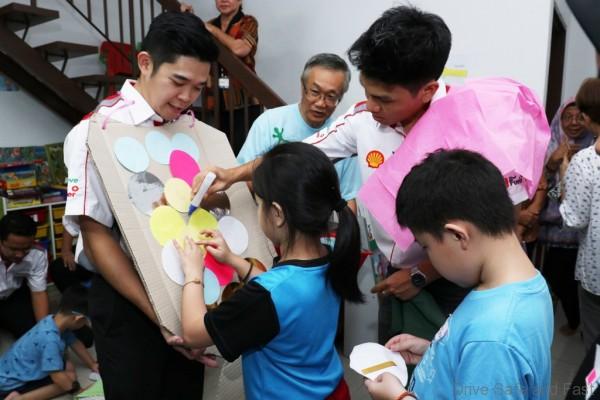 The Shell Raya Charity Drive initiative that first kick-started 3 years ago, saw Shell donating 1 sen (RM0.01) for every litre of fuel pumped at its stations nationwide on June 22, 23 and 24 this year. The continuous support and generosity of the Malaysian motorists, has enabled Shell to run this drive annually and impact more underprivileged children's lives positively.