Automotive
Published on January 9th, 2018 | by Subhash Nair
0
BMW Drifts an M5 for 8 Hours, Refueling it Mid-Drift!
Late last month, BMW set not one but two world records. They drifted the new M5 sedan 232.5 miles around a skid pad for eight hours continously. They also accomplished the world's longest "Twin-Vehicle Drift", with another M5 drifting 49.25 miles over an hour. But the highlight of the day was the refueling system that BMW developed to accomplish the 8 hour drift.
About half way through the world record, a previous gen M5 was tasked to refuel the main car mid-drift.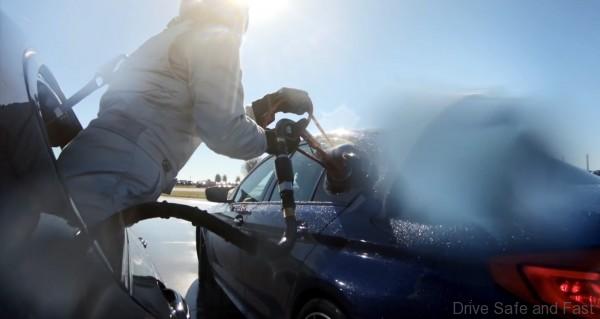 Watch it for yourself here.