Cars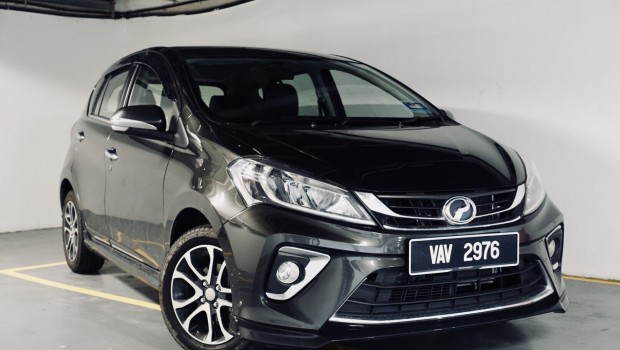 Published on March 8th, 2018 | by Subhash Nair
2
Perodua Myvi 1.5 High Spec Review: One Giant Leap
The first Myvi was an accidental success, delivering a car that Malaysians didn't realise they needed. Perodua kept the momentum up for 12 years, adding value and bringing more personality to the reliable, affordable package. Perodua could have kept making incremental changes for the next decade. After all, the Myvi was a 'people's car', just like the Beetle was. And that thing stuck around for decades in its original form.
But times have changed, and the modern Malaysian car buyer has a lot to choose from. Why buy a new Myvi, when a used Japanese sedan carried the same price tag and reliability? What Perodua needed was a vehicle that was thoroughly modern with features normally saved for more expensive cars. Enter the new 'D20N' Myvi.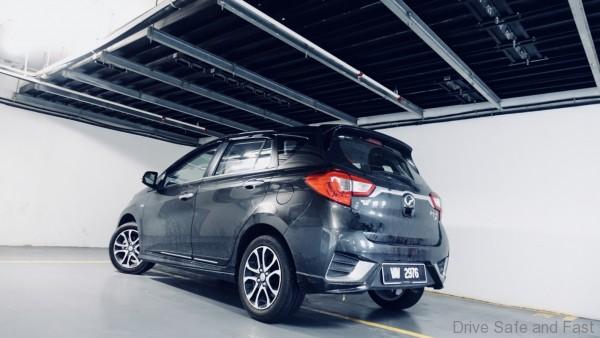 This new Myvi is, in spirit, very similar. In fact, there are some parts that are directly carried over, like the transmission options. But Perodua have gone out of the way to make this new Myvi feel like a whole new car. What's more, this D20N Myvi comes with something its predecessor lacked – real ambition.
It's a vague concept to bring up, especially in the automotive realm. But to put it in simply: there are cars that are destined for 'developing markets' that are a little too obsessed with penny-pinching and cost-cutting. This is a price-sensitive region, so it would make sense for budget cars to feel a little 'barebones'. But what Perodua, and many other manufacturers have come to realise is that premium 'touches' are the biggest draw for customers. It's the little things, elements of design, material choices, NVH and ride quality that can change the way a car feels. This new Myvi may seem like a small step for Perodua, but it is indeed a giant leap for the industry as a whole. Affordable and cheap are no longer synonymous.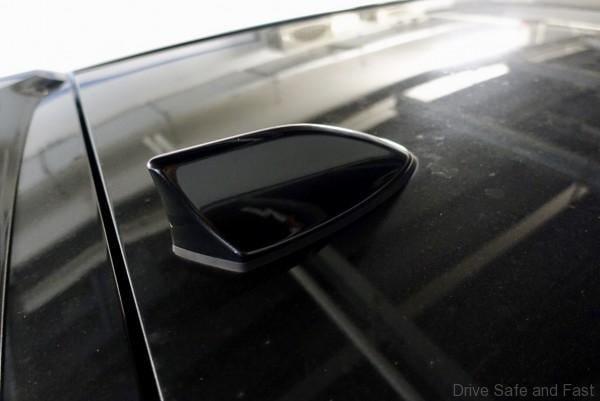 It all starts with the exterior design. When we first got a sneak peak of the car and had to describe it to others, we found ourselves at a bit of a loss. From some angles, it looked like a Fiesta, or Jazz. From others, we found bits of the Grand Livina, Saga FLX and Latio hatch. Other cars were compared too, including some French and German designs. But as the Myvi began to hit the streets, we started seeing it for what it really was – a contemporary, Malaysian design that was informed and influenced by plenty of other designs but completely fresh. But it wasn't just original, it was actually totally uncontroversial, handsome, gender-neutral, athletic, and distinguished. Perodua have penned a design that anybody, of any age, status, or background could be proud of owning.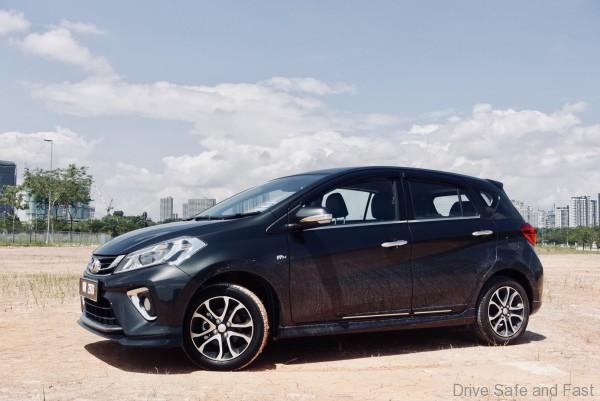 According to Perodua, it's a 99.99% Malaysian design, with just minor influence coming in, perhaps from the need to share certain internal part designs with their Japanese counterparts at Daihatsu. This car is major step forward for the company, and we're proud to see them approaching the design aspect with such a keen eye.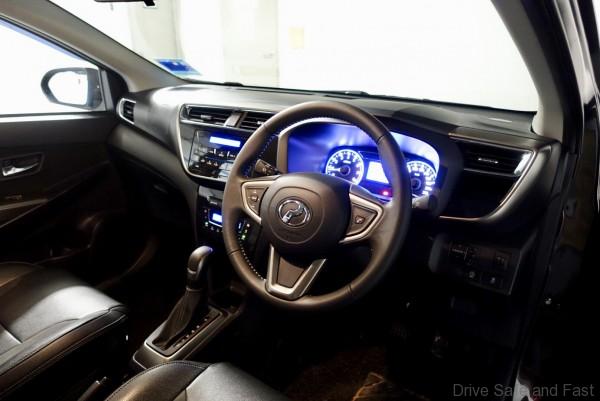 The interior is also a huge imporvement in terms of quality. The new cabin is well put together. Usually, simpler construction using fewer pieces are more rugged, but the additional parts that were required for such a detailed design have not diminished the interior build. This isn't the simple space that most Myvi owners are accustomed to. In fact, it feels more like a modern Toyota than anything Malaysian made. Glossy plastics, a driver-focused dashboard, floor mounted transmission lever, and dual dials on the instrument cluster.
There's even a new way to charge your phone through a port on the side of the driver's seat. It's a quantum leap for the Myvi, but there are still the things that gave the original its character. Things like the anti-snatch theft hook, and carrier bag hooks make a welcome comeback.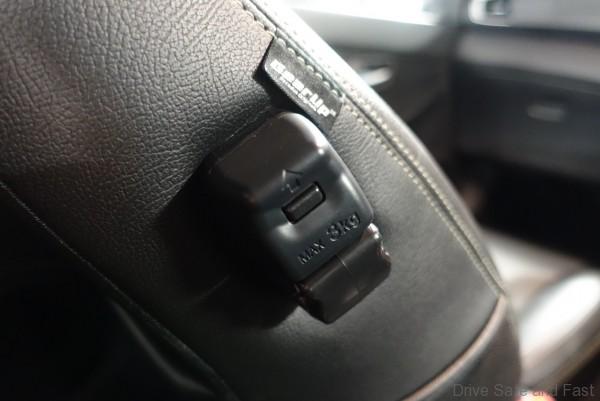 One slight problem we had was how tall the front seats were mounted. Even with height adjustment on the driver's side, it was way too close to the ceiling for someone of my size. This isn't a problem with the Myvi's dimensions, but with the way the seats are mounted onto the structural support beam in the centre. It's there for safety reasons, and most Myvi buyers won't find this to be an issue anyway.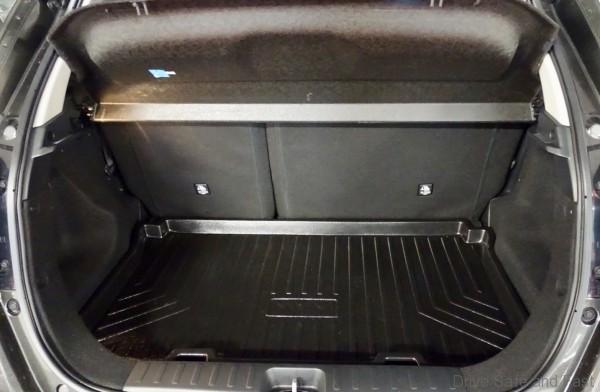 We mentioned some of the Myvi's convenience features before, like the Anti-snatch hook, but there's way more here. Even though this 'High' variant isn't the top spec Myvi, you still get a built-in Smart Tag reader. Most Malaysians who have yet to experience the convenience of these things will be very pleased. Those who frequently hide their Smart Tag reader/receiver and only pull it out at the tolls will also experience unprecedented convenience. Keyless entry and go is standard on the new Myvi, but there's more.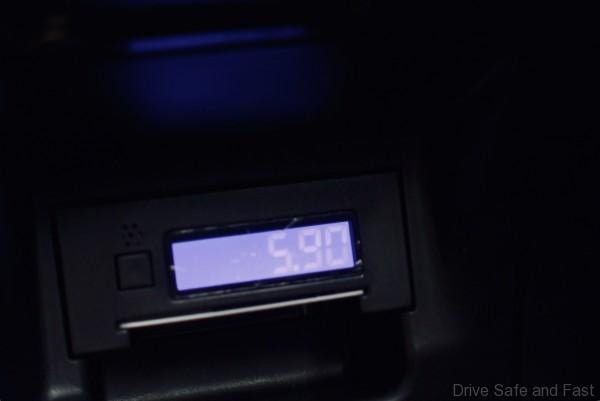 Parking is also made easy thanks to reverse and front corner sensors. The Myvi's a little larger, so these will make more timid drivers less nervous about tight manoeuvres.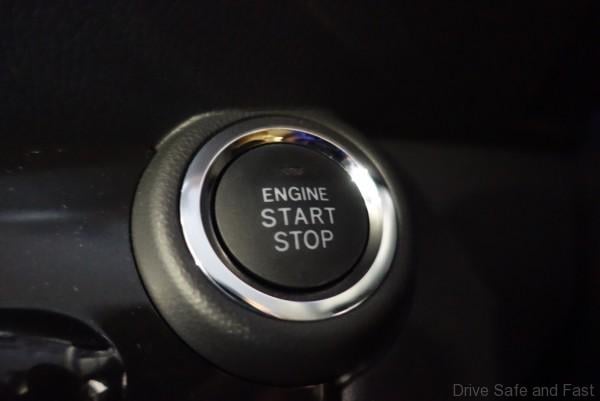 Tied to this added convenience is the very respectable levels of safety. Like its modern European and Japanese rivals, the Myvi comes with Emergency Stop Signal, that automatically fires the hazard lights rapidly when you slam the brakes really hard. This alerts the drivers behind that you're coming to a sudden and rapid stop, for whatever reason. You also get hillstart assist to temporarily keep the car from rolling backwards on sloped roads, great in traffic or at junctions.
The new Myvi's safety levels are also elevated to a new level. Overall, the car features 2 and a half times more high tensile steel, which helped with its 5-Star ASEAN NCAP score. Not only that, but this particular variant gets 6 airbags to go along with its STANDARD braking aids and stability control.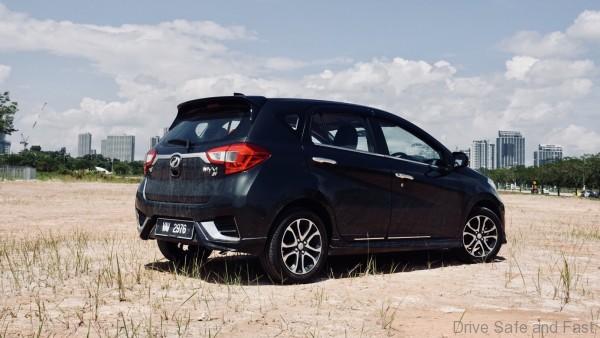 We all know that the Myvi is the fastest car on Malaysian roads (according to a few Myvi drivers), but in all seriousness, this new one is very impressive. It's still extremely light at 1 ton, but with a modern, energetic powerplant that really needs some context to be appreciated. And context I shall provide.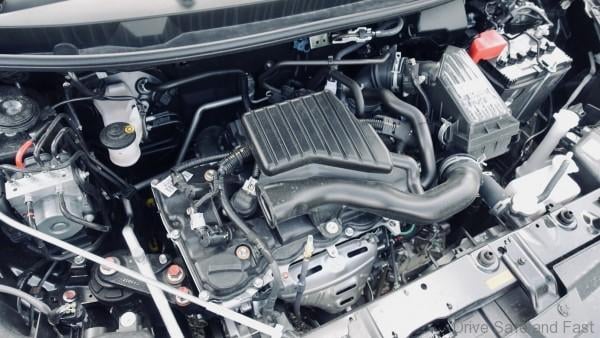 I picked the car up from Perodua's HQ in Rawang. I decided to take a nice slow drive there, keeping at around 100km/h on the highway with a car powered by a 2.5-litre inline 6 engine. At that speed, the tachometer showed about 2500rpm. When I drove home in the 1.5-litre inline 4 powered Myvi, I got the same exact result. What's more the levels of refinement and NVH dampening were favourably comparable. Of course, when you take into account the weight and age difference (over 500kg and 24 years separate my vehicle and the new Myvi) it's makes sense, but it's still rather spectacular. Traditionally, large engines in large German sedans were the perfect combo for highway cruising. But the same level of comfort and refinement has been achieved by a car made for every Malaysian household. Of course, it's not apples to apples. This is a comparison of how hard the engine has to work to move the vehicle at a certain speed, not how well it works as a highway cruiser in other terms.
So, yes, the engine is very refined. It features Dual Variable Valve Timing with Intelligence, meaning the engine is equipped to micromanage both the intake and exhaust to deliver instant power when needed and maximum fuel efficiency at all other times. This is technology seen on Toyotas that are currently still on sale. It's even got an idle stop system on-board to stop the engine from wasting petrol when it's stopped.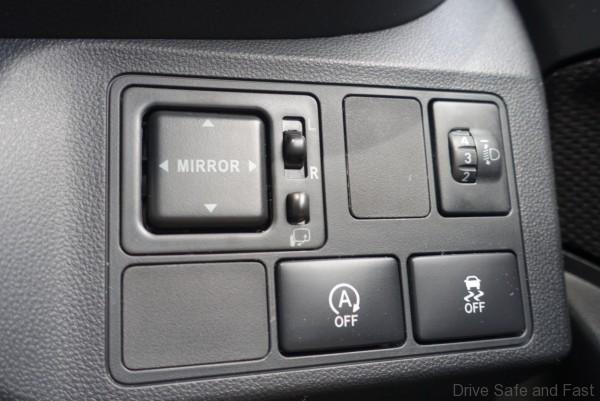 Some may think that the 4-speed automatic is this car's Achilles heel, but to us, it's a fantastic choice. We prefer the response and driving feel of a conventional automatic over most CVTs, plus automatics like these last a lot longer and are more easy to maintain. It also helps that the transmission logic in here is top notch, working seamlessly with the engine to deliver accurate and consistent results no matter the driving condition.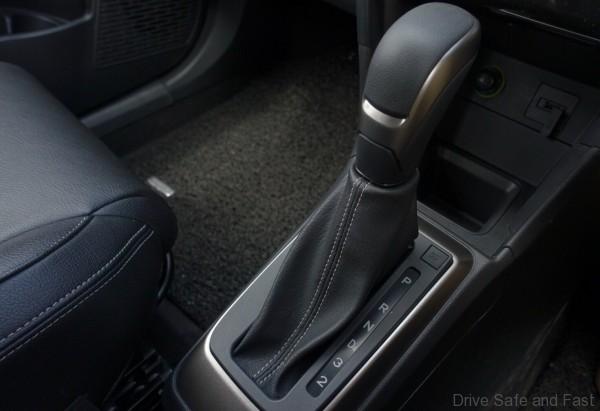 The new Myvi was benchmarked against its European and Japanese rivals during development,  and we're happy to report that it's genuinely impressive. Roll is less of an issue than it was before and it has a more planted feel despite not weighing more. Overall, the Myvi's suspension performance was pleasantly surprising.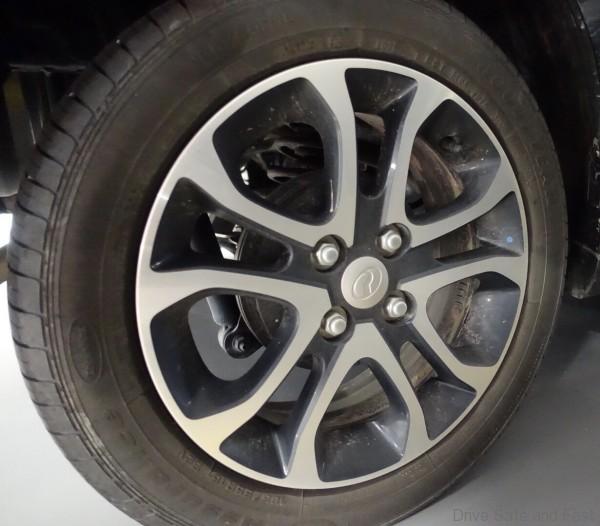 It's pretty comfortable too, though no B-segment hatchback with torsion beam rear suspension excels in this regard. Malaysian potholes and public roads are still going to be a problem for those with sensitive backs.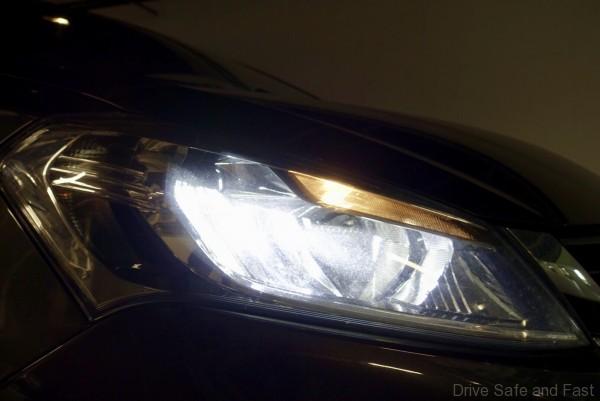 Value-wise, the Myvi always has been a no brainer. It continues this tradition in a way that keeps it relevant to today's market. How many automotive companies offer LED headlights as standard at this price? None. Yet these types of bulbs add a significant amount of value (lower power draw, increased brightness, more design options and higher perceived value) without costing much more than traditional bulbs. The fact that Perodua saw LED headlights as an opportunity to give back to new Myvi owners rather than package it as a premium option really speaks volumes about the kind of company it is.
To learn more, read our article on why owners of older Myvis should upgrade to the new one.
Perodua Myvi 1.5 High A/T Specifications
Engine: Dual VVT-i Inline 4
Capacity: 1496cc
Gearbox: 4-speed Convetional Automatic
Max power: 102hp @ 6000rpm
Max torque: 136Nm @ 4000Nm
Price: RM51,800