Cars
Published on April 12th, 2018 | by Subhash Nair
0
Mercedes-Benz E350e AMG Line Review: The W213's Ultimate Form
We've already expressed our love of the W213 E-Class when did a video review of it last year.  and we also concluded that the E250 Exclusive was the most suitable E-Class variant in late 2017.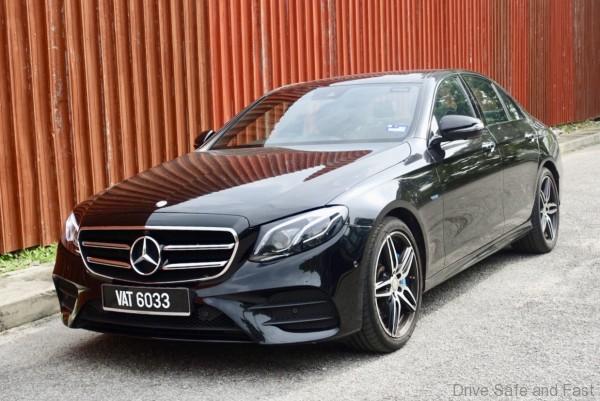 So why consider spending any more money on a Plug-in Hybrid version of the car?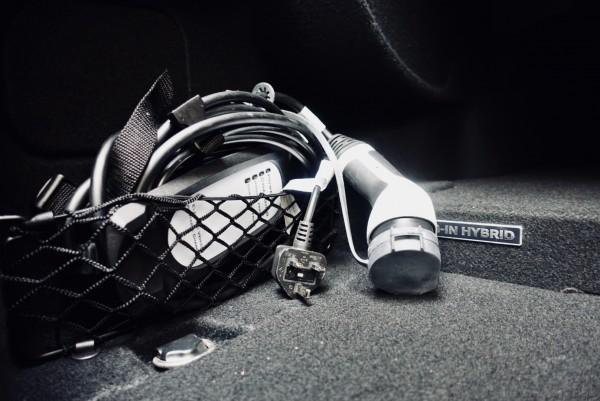 Well, reduced boot size aside (25% smaller than petrol variants), we think the E350e adds quite a bit of value, considering how little extra you need to pay.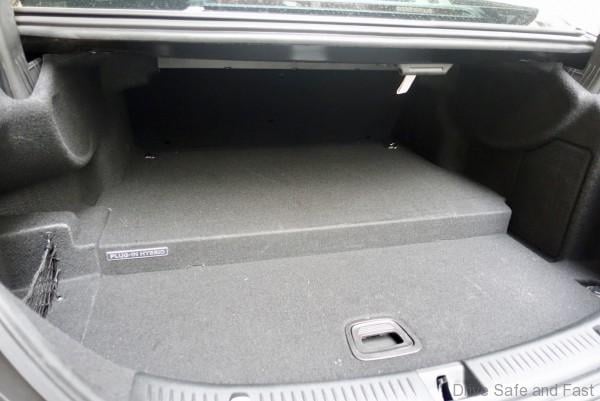 You can either get it with the 'Exclusive' trim package, which features a more traditional grille, and more conventional looking rims, body kit and interior finish. This is a sensible option because it's just RM9000 more than the E250, and for that, you're getting air suspension, a 6200kw/h lithium-ion battery and a powerful electric motor. That's definitely worth a lot more than RM9000, probably double or even triple that difference in terms of parts pricing. But thanks to tax incentives, it's very reasonably priced.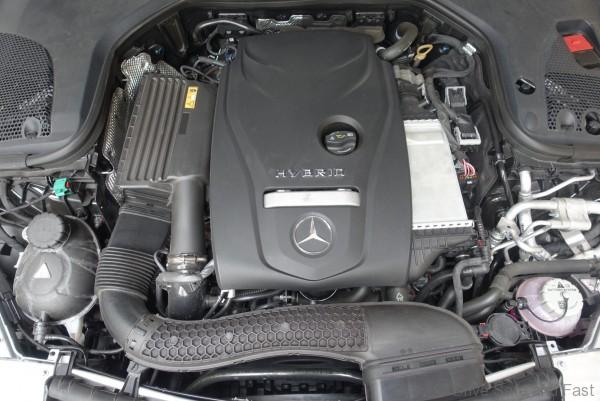 So, yes, you get a lot more than what you're paying for at RM392,888. But also consider the fuel savings. The E200 gets about 5.9L/100km. Over a year, that's an average of 1180 litres of petrol (RM2596 at today's RON95 price). The E350e's 2.1L/100km would use 420 litres of petrol (RM924). Even if you charge it up daily at home, the cost of electricity in Malaysia is still pretty reasonable and predictable. Not only tha, but if you're environmentally-conscious, that's less than half the harmful emissions over a year. Over 5 years of ownership, that's not just thousands of Ringgit saved at the pump, but kilograms of potential CO2 removed.
If you're light-footed enough and your office is close-by, you could commute to and from work on nothing but electricty, as the car has 33km of electric range.
OK, so the E350e Exclusive Line sounds like an OK deal. What about the AMG Line at RM395,888 – the one we drove?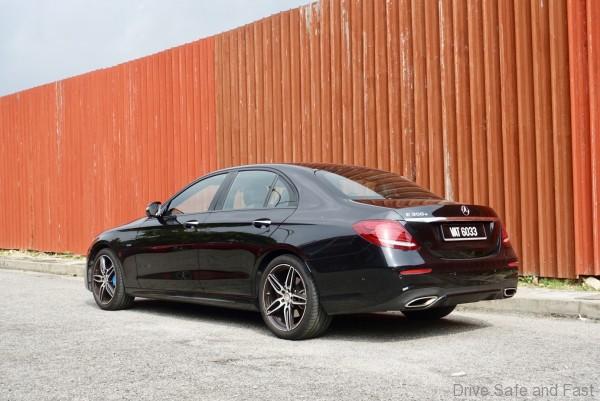 Well, it's more instantly recognizable as a plug-in hybrid, that's for sure. Not only are the front brake calipers painted blue, but the 19″ 5 twin spoke alloys are in a class of their own.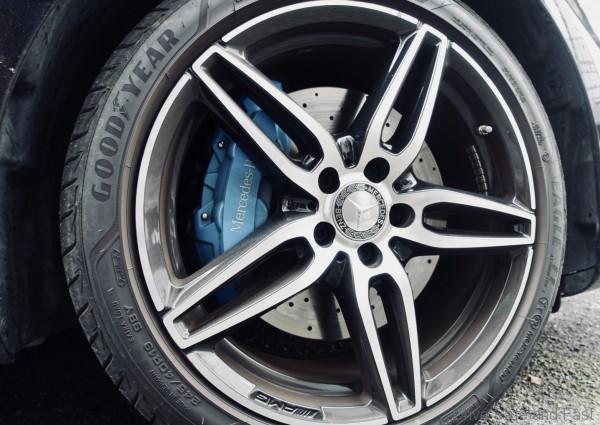 It's also the only W213 E-Class with an AMG Line bodykit available, so you are getting value added in that perspective. Regardless of which version of the E350e you end up going for, know that this powertrain will change the way you think of driving.
Let me share a story with you.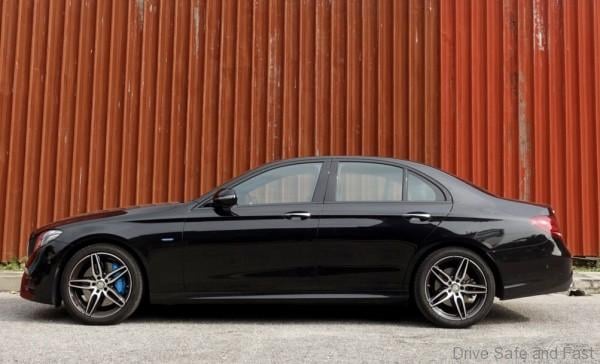 On my way back from Penang, I was caught in the infamous 8-hour Jam of Easter Sunday 2018. That's right, 8-hours of bumper-to-bumper traffic from the late afternoon till midnight. That's where I discovered just how practical the car's plug-in hybrid system was.
There are a few ways you can get the most out of the batteries and electric motor. You can use it to boost performance, which transforms the 1925kg sedan into a rear-tyre shredding machine. Very fun when you want to teach other drivers a lesson in brand hierarchy.
Most users will do the practical thing – charge it up at home, and leave it in hybrid mode to give the best overall fuel economy without the driver having to manually make powertrain decisions.
On my 8-hour jam-journey though, I found the best way to extract the most out of the PHEV system was to manually engage 'CHARGE' mode when traffic was steadily flowing, then switching back to 'Electric-Mode' when things slowed down to a crawl.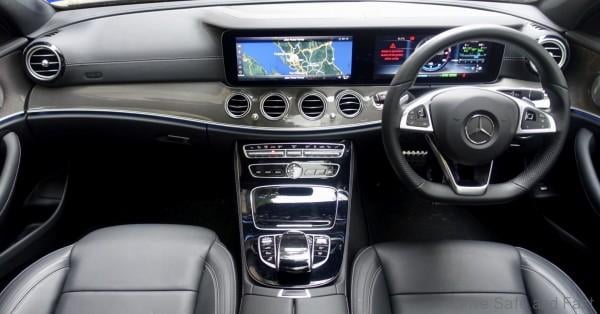 Yes, in 'CHARGE' mode, the car is only being moved by the petrol engine. The engine is also passively charging the battery, as are the brakes. Petrol power is most efficiently used at constant, mid-to-high speeds in any scenario. And because I could use nothing but battery power while crawling, any inefficiencies from charging the batteries on petrol power were negligible.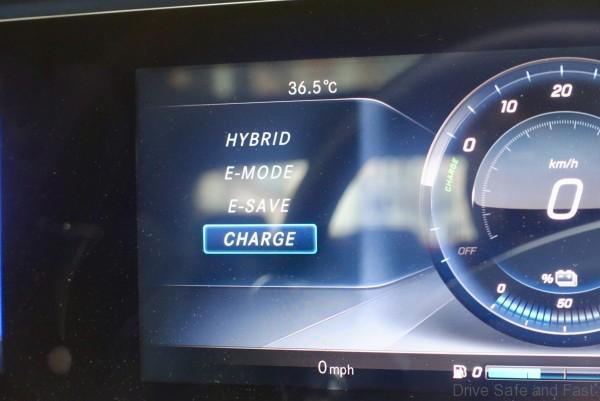 By taking advantage of each engine's strengths, I was able to very efficiently use my fuel.  It was brilliant. I left Penang with ¾ a tank of fuel and made it to KL 8 hours later with ½ a tank left. In heavy traffic, in a 2-tonne sedan, with my grandmother in the back seat, with a house-worth of luggage in the boot. And I did this all while still pushing fairly high speeds whenever possible.  This kind of efficiency would have been unthinkable in non-electrified vehicles.
But if you're worried about how much manual input needs to be done to achieve this result, don't be. In Hybrid mode, the car sorts itself out in a very similar fashion. Above a certain threshold, the system knows that petrol power makes more sense, then the electric motors are used mostly for boosting power during acceleration.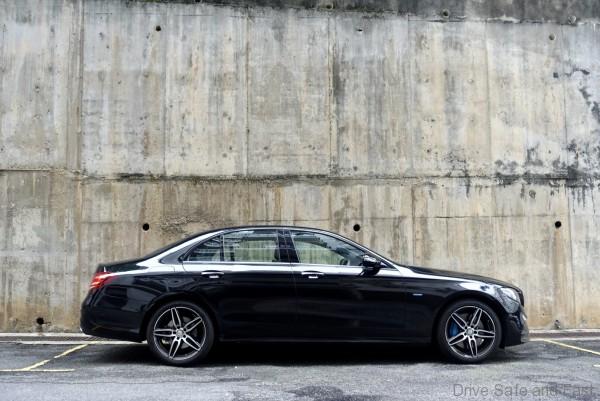 So, yes, the E350e may, on the surface look like just another W213 variant, but it's definitely more than that. And now that Mercedes-Benz Malaysia has moved it from its 'Limousine' line to its 'EQ Power', I think the consumer base is going to better understand where that extra RM9,000-13,000 goes. It's the W213 E-Class in its most exclusive, most executive, most high-tech form, and worth every sen.
Mercedes-Benz E350e Specifications
Engine: Inline-4, DOHC, direct injection, turbocharged, electric motor
Capacity: 1991cc, 6200 kW/h
Gearbox: 9G-Tronic Automatic
Max power: 211hp @ 5500rpm + 87hp (electric)
Max torque: 350Nm @ 1200rpm + 440Nm (electric)
Top Speed: 250km/h
0-100 km/h: 6.2 seconds
Price: RM395,888