Automotive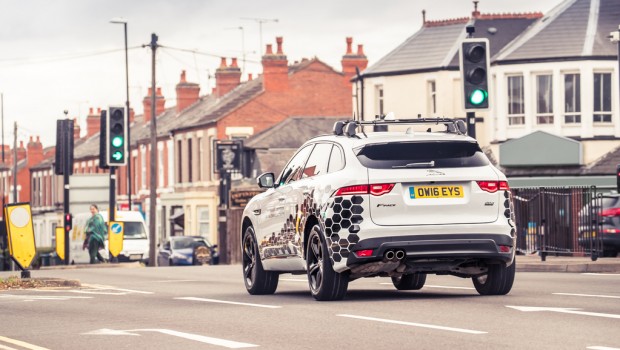 Published on November 15th, 2018 | by Subhash Nair
0
Jaguar Land Rover Want Traffic Lights to 'Talk' to Cars
The world's first traffic lights were installed exactly 150 years ago outside the Houses of Parliament in London. Since then drivers around the globe have spent billions of hours waiting for green. However with Jaguar Land Rover's latest tech, their days could be numbered.
The Green Light Optimal Speed Advisory (GLOSA) system allows cars to "talk" to traffic lights and inform the driver the speed they should drive as they approach junctions or signals.
Widespread adoption of the V2X technology will prevent drivers from racing to beat the lights and improve air quality by reducing harsh acceleration or braking near lights. The goal is for the V2X revolution to create free-flowing cities with fewer delays and less commuter stress.
The connected technology is currently being trialled on a Jaguar F-PACE, as part of a £20 million collaborative research project. Like all Jaguar or Land Rover vehicles today, the F-PACE already boasts a wide range of sophisticated Advanced Driver Assistance (ADAS) features. The connected technology trials are enhancing existing ADAS features by increasing the line of sight of a vehicle when it is connected via the internet to other vehicles and infrastructure. GLOSA is being tested alongside a host of other measures to slash the time commuters spend in traffic.
For example, Intersection Collision Warning (ICW) alerts drivers when it is unsafe to proceed at a junction. ICW informs drivers if other cars are approaching from another road and can suggest the order in which cars should proceed at a junction.
Jaguar Land Rover has also addressed time lost to searching for a parking space by providing real-time information of available spaces to drivers and developed an Emergency Vehicle Warning to alert motorists when a fire engine, police car or ambulance is approaching.
The advanced technology builds on the connected systems already available on the Jaguar F-PACE such as Adaptive Cruise Control.