Cars
Published on January 14th, 2019 | by Subhash Nair
0
Mazda 6 SKYACTIV-G 2.5 Review: Keeping the D-Segment Exciting
There used to be an enormous gap between the cars you want and the cars you can afford. For the longest time, the industry divided itself between premium and 'mass-market' cars. But ever since Mazda started in their new direction, this gap has been effectively bridged. While the more popular CX-5 has drawn the crossover-crazy public, the latest 6 shows how Mazda is still capable of handling the waning D-segment sedan market.
This is the facelifted 3rd generation Mazda 6. It cuts a very similar silhouette to the model that came before it but enough has changed to keep it fresh enough for a few more years. Here's a reminder of what the 6 looked like just a few years ago:
Performance
Mazda still offer more powertrain variants for their D-segment sedan than any other manufacturer. Besides the 2.5-litre SKYACTIV-G petrol engine that we tested here, you can also have your 6 with a 2-litre petrol or 2.2-litre turbo diesel. All engines send power to the front-wheels via a 6-speed SKYACTIV-Drive Automatic transmission. This transmission has a lot to offer. It's fast by conventional automatic standards, but not overly complex or painful to use in traffic like a dual-clutch transmission.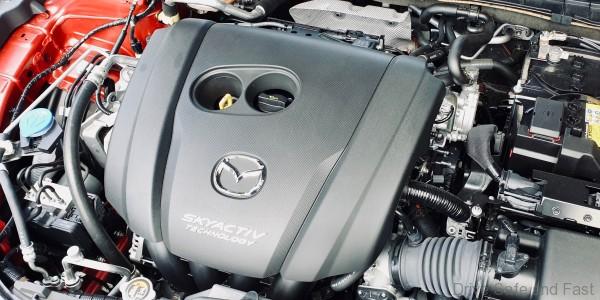 We've driven the Mazda 6 in various forms before and just like the CX-5, it's best enjoyed with this 2.5-litre petrol. The engine is eager to climb up to the redline to show you what it can do. It forsakes the instant gra-torque-ification of downsized, turbocharged engines for something far more visceral and rewarding. It's far from a sportscar. It's even a little silly to suggest that this is a sports sedan. But if you want a taste of the 'character' of a true sports sedan, this is where you'll find it.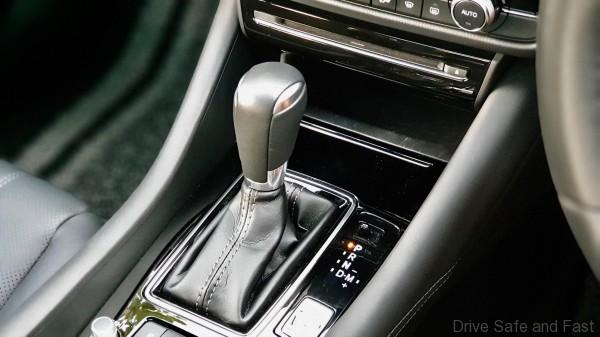 Ride and handling proves once again to be Mazda's strength. The car trails behind European premium makes in NVH, but is class-leading in terms of comfort and feedback versus its peers from Japan. G-Vectoring control really needs to be experienced to understood. It's very subtle, but it does deliver passenger comfort in its own little way.
Needless to say, occupants in one of these Mazdas with 'GVC' are a lot more relaxed and comfortable.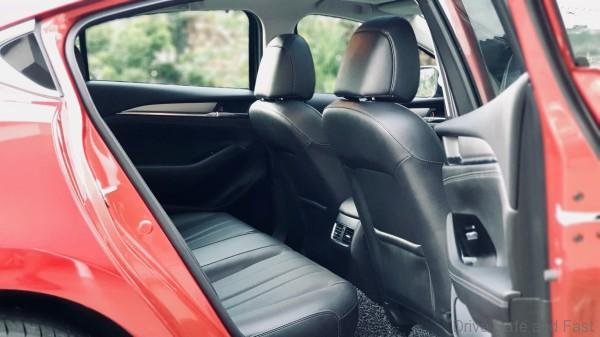 For a naturally aspirated engine, the 2.5-litre SKYACTIV-G is actually rather efficient, all things considered. That being said, the other two options will save you some fuel in most circumstances.
Design
Inside and out, the Mazda 6 takes the company's design language up a notch. The shift isn't too drastic, but the end result is a car that feels even more expensive than many of its rivals. Just like the way it drives, the 6 bridges the gap between premium and mass market beautifully.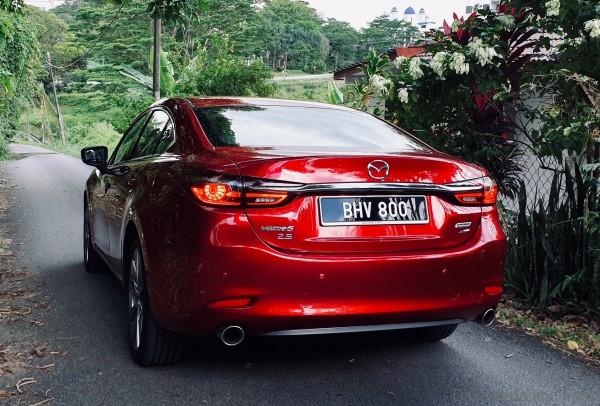 The most prominent design change is with the grille and how it integrates with the headlights. Lots of minor adjustments add up to make this updated 6 look as modern as the last CX-5 without needing a full model change. You may remember the previous model having the grille integrate near the top of the headlights.
This new look pushes the 6 in a more premium direction. It compares favourable against actual 'premium' Japanese sedans like the Infiniti Q50. The grille goes from its simple horizontal bars to a more detailed and complex net pattern with a protruding Mazda emblem in the centre of it.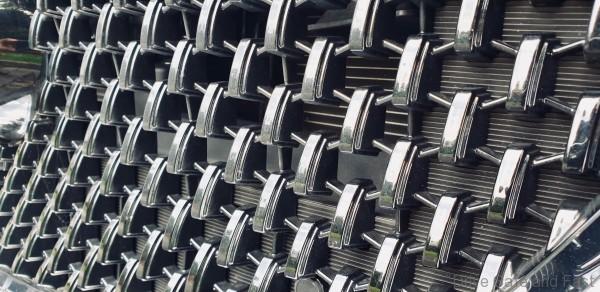 The rear too has been evolved in a similar way. Here the chrome strip cuts into the taillights rather than flow beneath them as they used to.
The internal layout of the tail light is way more intricate and keeps the Mazda 6 looking sophisticated as it goes into its 8th year of production.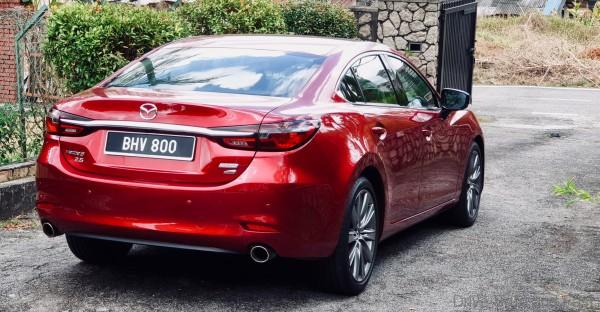 As always, Mazda have some of the best looking rims in the best size. 19" alloys in this rich, dark gunmetal finish is sure make the 6 look great in any colour.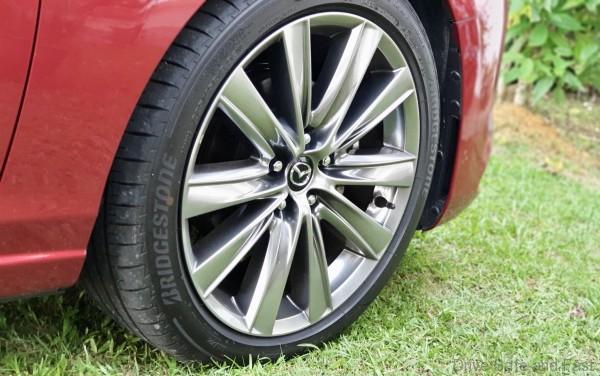 On the inside, you'll notice a much sleeker but less adventurous cabin than before. Air vents have all been slimmed down to fit along the same horizontal line across the dashboard.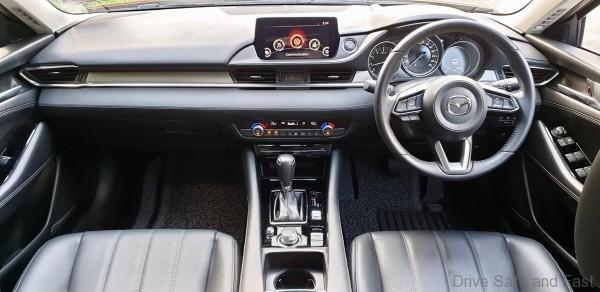 Overall, it's a more chisseled and refined space with a familiar layout.
In terms of ameneties, the Mazda 6 is certainly not lacking. You get an 11-speaker Bose sound system to bring your music to life.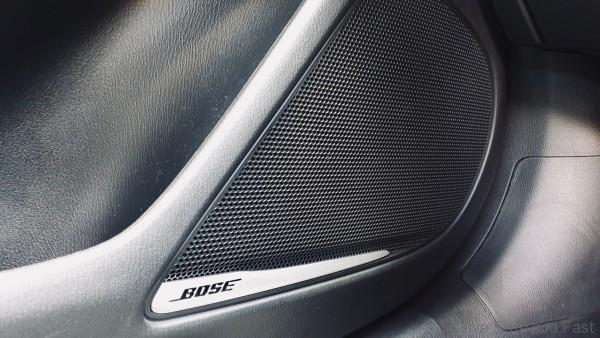 Features often left out in this segment are available here. Memory seats, a sunroof and a semi-digital instrument cluster all find their way into the 2.5-litre 6.
An 8" 'free-standing' touchscreen is the centrepiece of this interior. Its MZDCONNECT system is controlled through the buttons and knobs found on the centre console. Very BMW esque, but Mazda does they layout justice.
Safety
In terms of safety, there's a good mix of active and passive systems. Of course, ABS, EBD, and Stability Control are standard on all Mazda passenger cars sold here. But you also get 6 airbgas and a Smart City Brake System that gives you some degree of crash mitigation at lower speeds.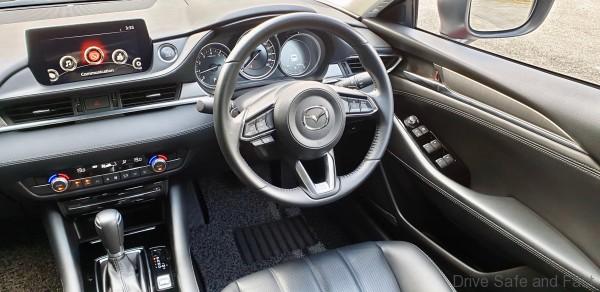 A Lane Keeping Assist system helps prevent swaying out on longer journeys and the Collossion Warning returns your attention to what's in front of you should you get distracted. There's also a Blindspot Information system in place, though the tone of the 'beeps' are a little on the sharp side.
Conclusion
All-in-all, Mazda has continued keeping the 6 exciting and relevant to the market. It strikes the right blend between futuristic and tested technology. It delivers satisfying drivability and passenger comfort through GVC technology. It's the perfect car for those who still don't trust European makes enough for reasonable cost of ownership, yet want something delectable to own and use daily. And even in 2019, this shape and the way light plays off its surface is phenomenal.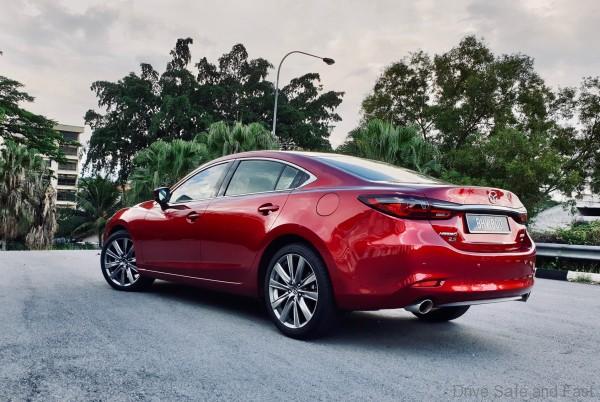 Mazda 6 2.5 Skyactiv-G GVC Specifications
Engine: Inline 4,DOHC, Direct Injection
Capacity: 2488cc
Gearbox: 6-speed Conventional Automatic
Max power: 185hp @ 5700rpm
Max torque: 250Nm @ 3250rpm
Top Speed: 221 km/h
0-100 km/h: 8.1 seconds
Price: RM189,698.47